Courageous Calla - Rose
£4,738
of £5,000 goal
Raised by
148
people in 45 months
Calla-Rose was a happy, healthy baby until an illness at 3 months old changed our lives.
Calla went into hospital in January 2015 with bronchiolitis. During her 4 day stay in Russells Hall Hospital, Calla started having febrile sezuires which doctors put down to her being ill.
Little did we know that this was the start of months of investigations and tests.
Inititally Calla's seizures were only a few minutes long, gradually getting longer then resulting in a status epilepticus of 1 hour and 20 minutes which put Calla in a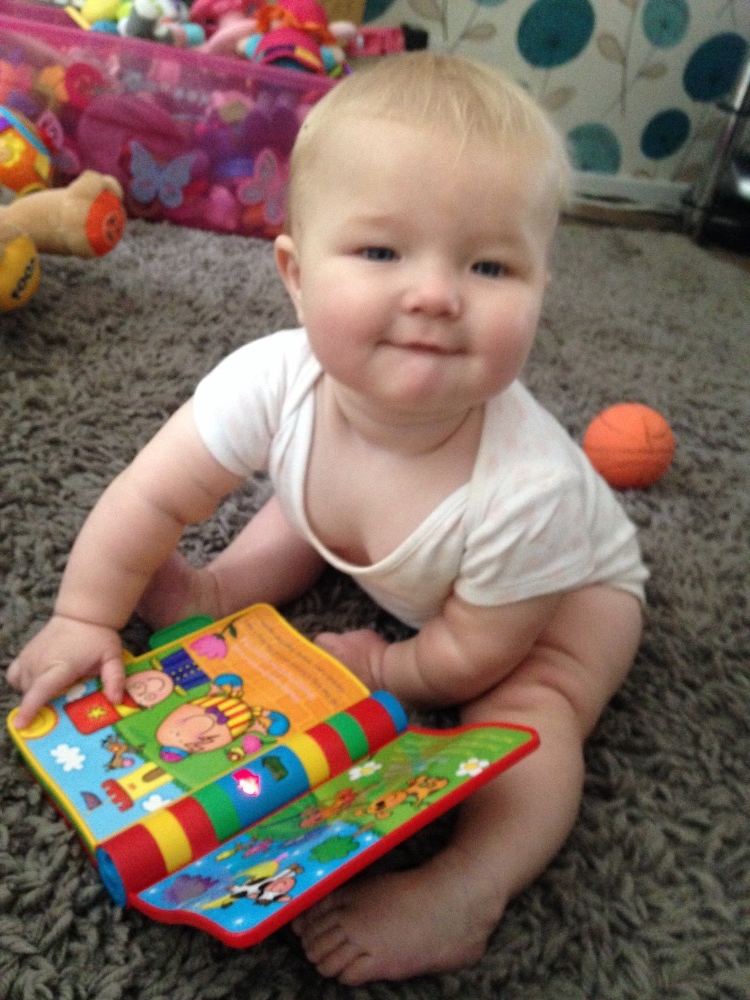 2 day coma and had to be taken to Stoke University Hospital where a team of fantastic staff in the intensive care unit cared for our precious little girl.
Calla has now had 1 CTT scan, 2 MRI scans and 2 EEG's, all of which came back with normal results. Doctors were baffled as to what was causing Calla's seizures and as she was not responding to medication we needed an answer.
We were referred to Birminghams Childrens Hospital in May 2015 and a neurologist sent a genetic blood test to Glasgow to see if Calla tested positive for a rare form of epilpsy.
After over 30 hospital stays in 6 months due to sezuires, we finally got the diagnosis we had been waiting for, Dravets Syndrome.
2017:
We have just gone our longest time without a Tonic Clonic seizure - nearly 6 months!! We still continue to have hundreds of drop attack seizures daily, but Calla being Calla doesn't let them get in her way.
Calla has global development delay, so is behind in all aspects of her learning and is mentally still very much a baby. Calla cannot walk, talk or eat and has a  gastrostomy, where a feeding tube is placed into her stomach and this is where she gets fed and all of her medicines go. 
We are now fundraising for equipment that Calla will need in the future. 
We know we have a very long road ahead of us and we don't know what the future will bring for Calla or for us, but what we do know is, that Calla is a very special little girl and is loved and cared for by so many people who know her and we will not let this condition get in the way of life, we will do everything in our power to let her live a long, happy and healthy life :)
Thank you you for taking the time to look at our page.
Calla - Rose, Nicki and Lee Cadman xx
Follow Callas journey on:
www.facebook.com/courageouscalla
+ Read More
Update 2
45 months ago
Share
Thank you for all of your donations so far!!
It is so important that we keep sharing Callas go fund me page.
Unfortunately Calla had a seizure at midnight last night.
We thought we were doing well by going 6 weeks without a seizure.
Thankfully she was sleeping in between her mommy and daddy who felt her fitting. As Calla fits silently it doesn't bear thinking about what could have happened if she had been in her cot.
This is why we are so desperate for funding for night time equipment which would alarm us Calla was having a seizure and we can all try and get some sleep!!
Thanks Calla, Nicki and Lee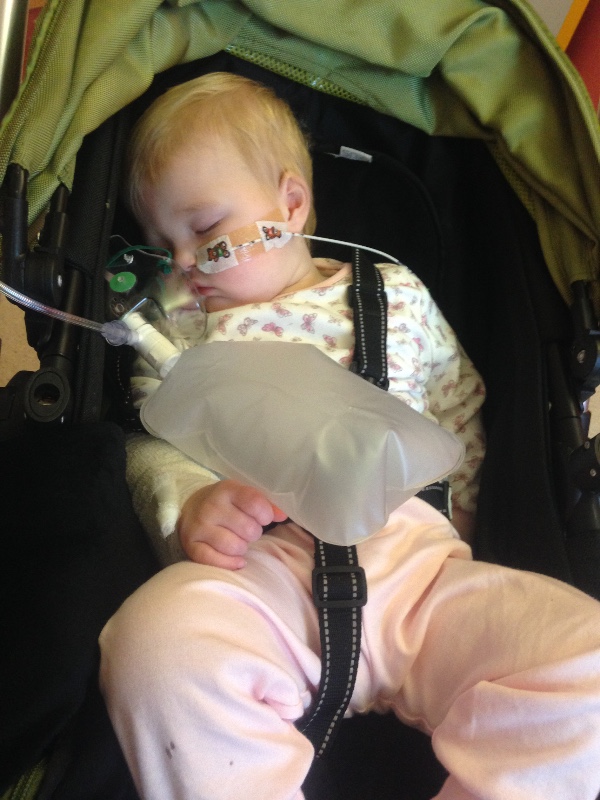 + Read More
Update 1
45 months ago
Share
OH my goodness, we have reached our target for Calla - Rose!!!
Words will never be enough to each and everyone one of you that have donated to make our little girls life easier, you will be forever in our thoughts. Thank you from the bottom of our hearts.
calla, nicki and Lee xxxxx
+ Read More
Read a Previous Update
Be the first to leave a comment on this campaign.