Cadet Tom Surdyke Memorial Fund
$55,255
of $50,000 goal
Raised by
571
people in 23 months
#PrayForCadetTomSurdyke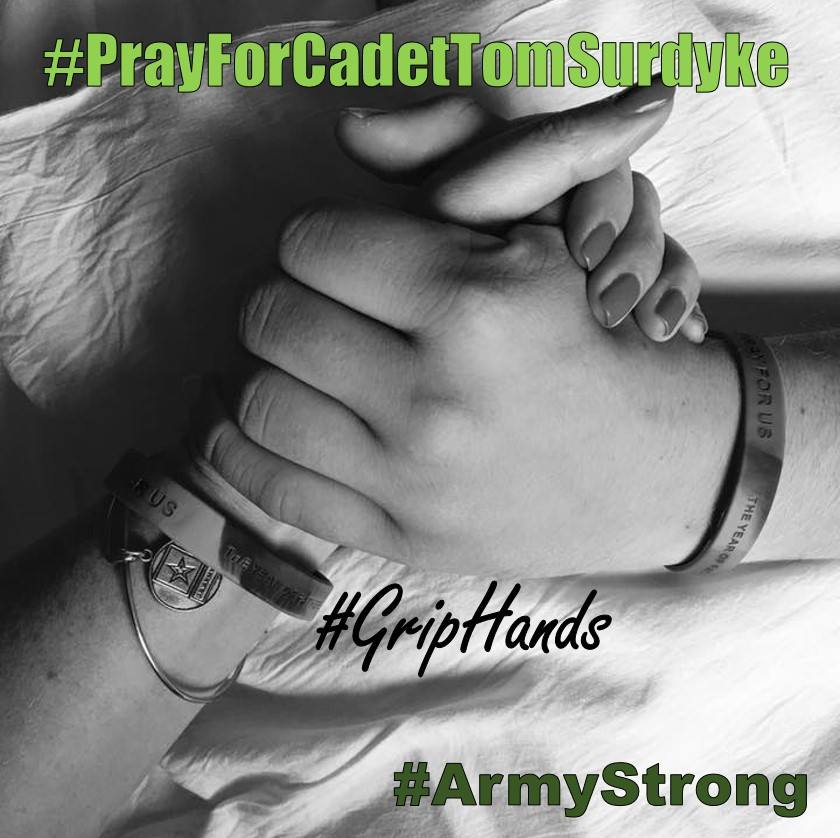 America lost a hero on June 28, 2016.

Article:
Cadet Tom Surdyke dies a hero


Cadet Tom Surdyke, United States Military Academy Class of 2019, paid the ultimate sacrifice after saving the life of another American. Following his West Point training, Cadet Surdyke demonstrated the highest level of Duty, Honor, Country by putting the life of another ahead of himself. In so doing, Tom sustained traumatic brain injuries from lack of oxygen and ultimately succumbed to his injuries after a four day battle.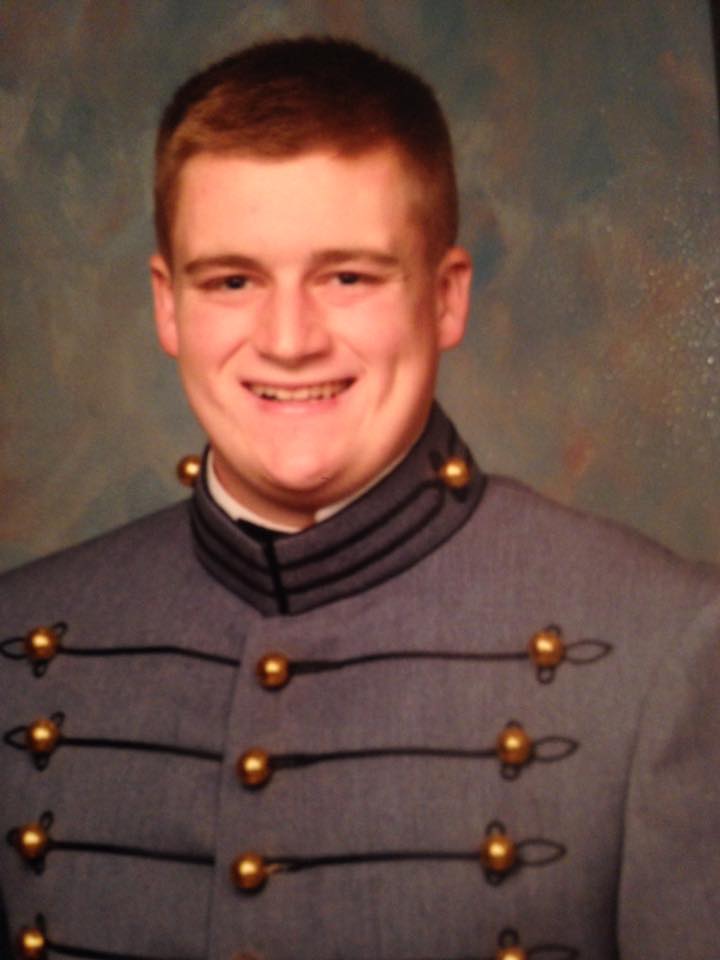 Cadet Tom Surdyke, USMA 2019


Tom Surdyke was born to Tim and Janice Surdyke on Independence Day, 1997. Whether irony or fate, his birth date foreshadowed a young man that held such patriotic pride and a heart of service that his life's ambition was to become an officer in the United States Army. His jouney began when he received his appointment to West Point. On June 29th, 2015, Tom took his first step into the Long Gray Line.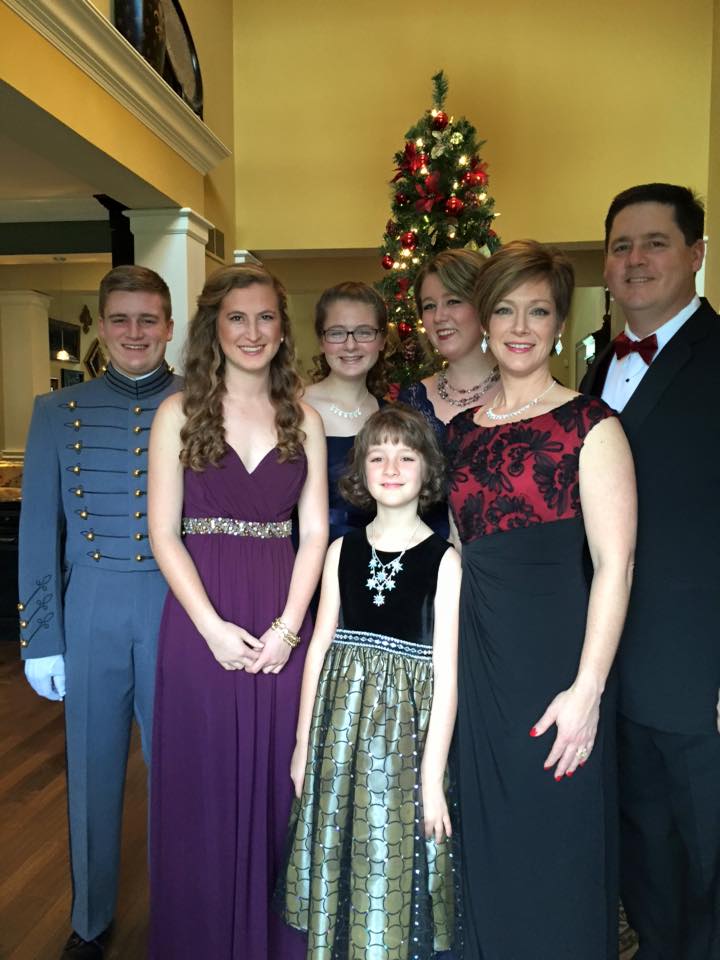 The Surdyke Family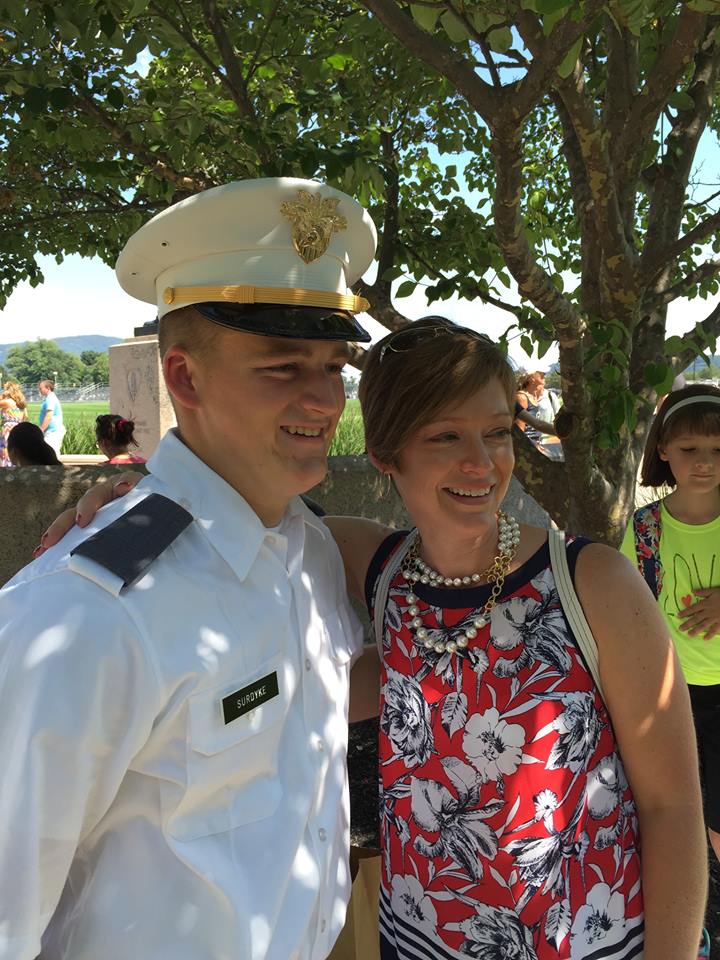 West Point Cadet and Son. Tom excelled at both.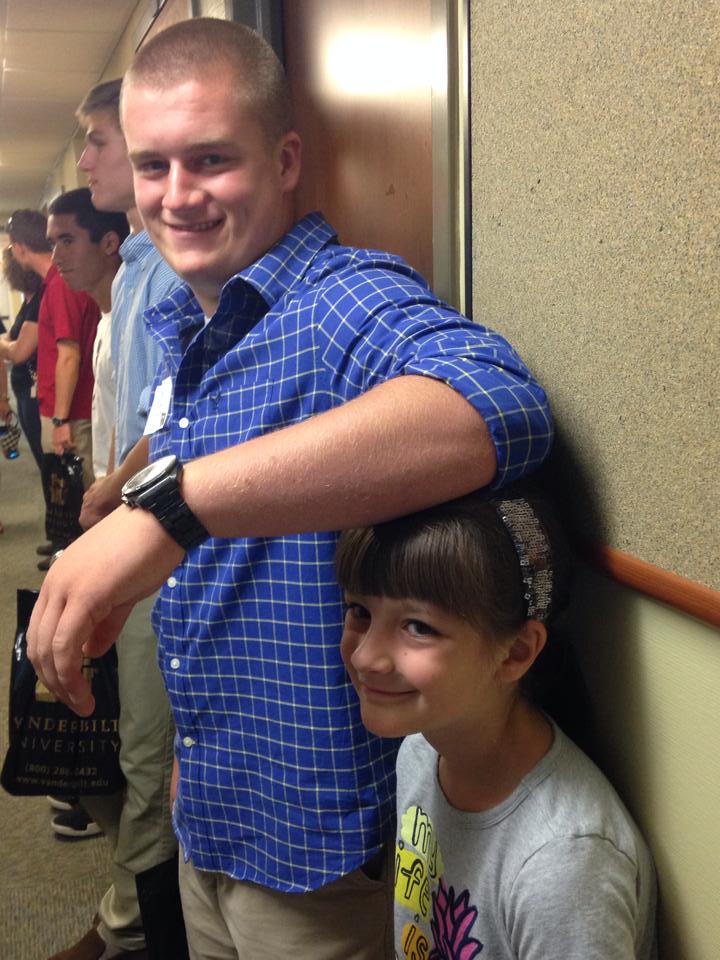 Big brother, role model


Friday, June 24th will forever change the West Point Class of 2019. While enjoying some well deserved R&R, Tom and a friend, another West Point 2019 Cadet, were swimming at Southampton Beach on Long Island. Around 3:30pm, Tom and a third individual, whom the cadets met at the beach that day, were swept out to sea by a rip current. Fate would have it that the other individual could not swim.

Cadet Tom Surdyke is a hero! When called, Tom answered. Although only one year into his military training as a West Point cadet, he demonstrated the highest level of Duty, Honor, and Country that all Army officers, all military members, are called to uphold. Ignoring the risk to his own life, Tom garnered the internal strength and focus to save the life of the other swimmer. But his action proved devasting as Tom ingested water and drowned. Rescue crews revived Tom within a few minutes, but they lost his heartbeat three times on the way to the hospital. He fought life for four days before finally moving on to be with the Lord on June 26, 2016.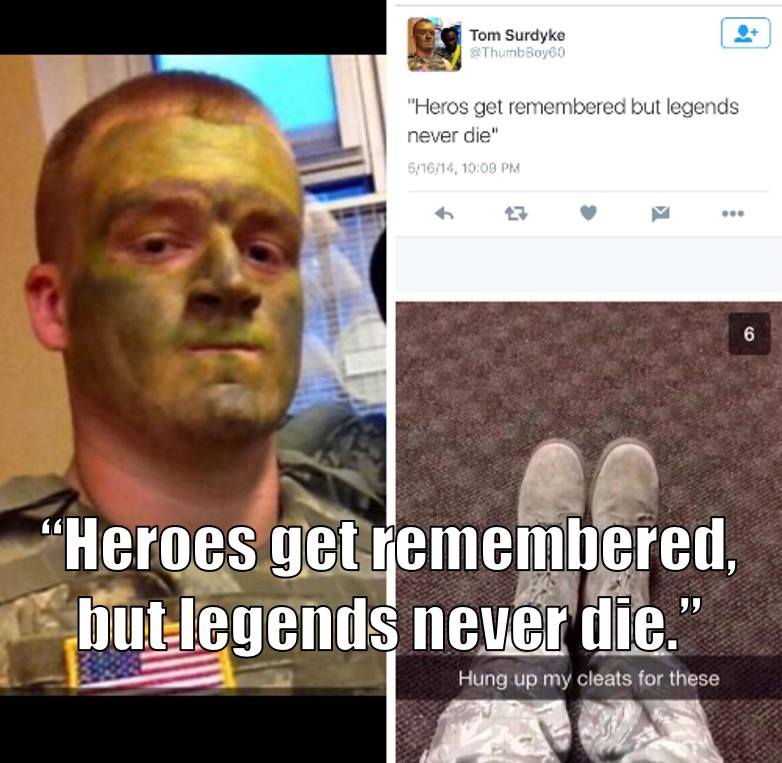 Cadet Surdyke chose the path to West Point out of his love of country and a heart of service. His country called... he performed his duty... and he saved a life. 

While our country lost a hero, it built a community. In the ensuing days while Cadet Surdyke fought so valiantly, family, friends, West Point, the Long Gray Line, the United States Armed Forces, America, and people around the world, thousands in all, joined forces in support of Tom and the Surdyke (and Laiben) families. People around the world rallied around the hashtag #PrayForCadetTomSurdyke.

Tom strived to live with the highest callings of our country, whether as a youth in the small town of Festus Missouri, a leading scholar-athlete at St Pius X High School, a community leader who attained Eagle Scout, or a Cadet at West Point, Tom Surdyke set the bar high, an example for all to follow. Our country desparately needs heroes like him.


Funding the Cadet Tom Surdyke Memorial Fund will ensure our country grows leaders that uphold the same values that Tom upheld. Funds raised in this campaign will predominantely go toward the creation of the St. Pius X Leaders of Character Scholarship Fund. It will also use residual funds to seek innovative means to grow leaders that pay dividends back to our country. A small percentage of the funds may be offered to the Surdyke family to mitigate excess expenses caused from this hardship. 

Cadet Tom Surdyke paid the ultimate sacrifice our country demands of its military. Tom answered his call. It's our turn to answer ours.

Well Done Cadet Tom Surdyke! Be thou at peace.
NOTE: This campaign was created by the West Point Parents Club of St Louis (WPPC-STL) on behalf of the Surdyke family. The parents of Cadet Tom Surdyke are President of the WPPC-STL. The originator of this campaign is also a board member and working on behalf of the Club. All donated funds will be used in accordance with the desires of the family, as written above, with management oversight in coordination between the WPPC-STL and St Pius X High School, Tom's alma mater.
+ Read More