BookBuyers Mountain View Relocation
$15,480
of $35,000 goal
Raised by
230
people in 29 months
BookBuyers needs your help!
Over the past year, we have had an overwhelmingly positive response from our community as news of our struggle to survive has spread. We are meeting the challenge to stay relevant, and
want to continue as an  independent community bookstore.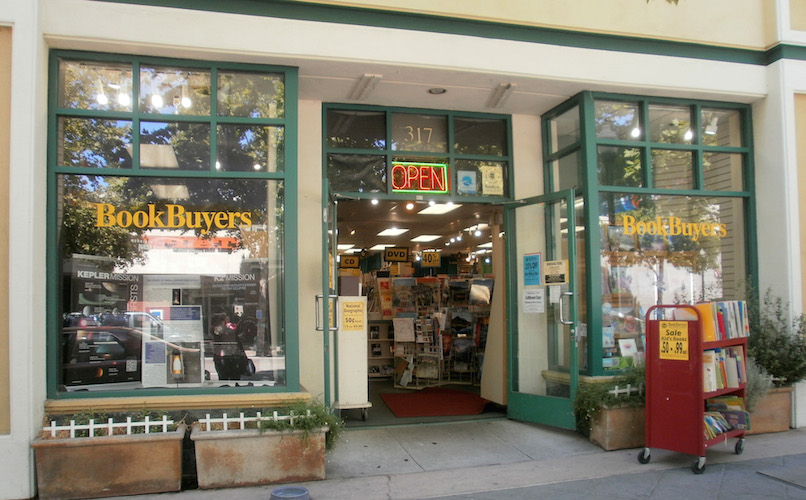 About our situation
BookBuyers Mountain View is moving to a new location, and we need your help. Our new place will give us comparable square footage at a significantly lower rent.
Moving is a challenge for any business due to loss of income; our books are being moved instead of sold.
We hope to open our new location by June and need some help to accomplish this.
What we hope to raise funds for: Moving expenses
We will be moving thousands of books, bookcases, and furniture. We must also pay our dedicated staff throughout this move.
A point-of-sale system
An up-to-date system to look up inventory and process sales has been on our customers' wish list for a very long time. This will include computer upgrades.
A powerful WiFi service.
Need we say more?!
Our Thanks
In addition to our rewards levels, we will be offering a big
thank you to all donors
:  an invite to our 'Thank You!' party after the new location opens!
Plus your name on our donor wall in store and online, and a shout-out on Facebook! (Please inform us if you do not wish to share your name.)
Rewards will be available for pick up beginning at the Grand Opening at our new location.
About Us

BookBuyers is one of the Bay Area's oldest and largest used bookstores. BookBuyers has been an integral part of the Mountain View community at its current location on Castro Street for more than 22 years, and had previously served the Palo Alto community for three years. We offer used and new books, calendars, music, movies, audio books, toys, games, puzzles, fine crafts and art, and other items at an affordable price. Over a year ago, we introduced a free events program to bring people together to learn, share, celebrate, and play as a community.  At our Author Talk Series, local authors share their experience with aspiring authors. Also very popular have been the author/poet open mic and game nights. Our goal is to continue and expand these community services.
Thank you for your long years of support and patronage!
+ Read More
Gloria Burd
26 months ago
It will be very difficult for me to drive all the way down to Gilroy, but you guys are worth it! One day, I will get up early and visit you. ;-) Please keep my trade account active, OK? Best of luck with your move! :-)
+ Read More
Can you please call me. I'm the editor of the GIlroy DIspatch: 408 656 1519. thanks
+ Read More