Replace Darth Vader and His Minion
$6,805
of $7,000 goal
Raised by
142
people in 26 months
On the night of December 30th, after attending a charity fundraiser in honor of Carrie Fisher, Bobby Shively's car was broken into and his Darth Vader costume, Kathleen Campbell's Legacy Stormtrooper costume, and multiple replica prop blasters, used for 501st Legion charity work, were stolen.
This fund is being setup to replace Bobby and Kathleen's costumes, the blasters that were taken, as well as cover build costs like paint, crates, electronics, and all the other miscellaneous items that go into making  Legion-level costumes come to life.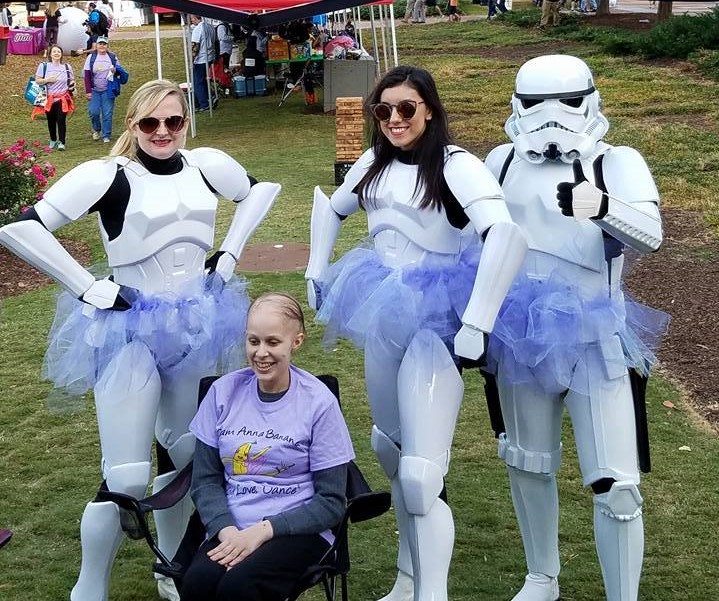 Any additional money left over will be donated to the 501st Legion Make-A-Wish Endowment Fund (
http://www.501st.com/news.php?permalink=92499
), an effort Bobby helped to create which grants Star Wars related wishes to children diagnosed with life-threatening medical conditions worldwide.
+ Read More
Update 2
26 months ago
Share
A response from Bobby Shively:

The first couple of days of 2017 were a mix of emotions. Friends, acquaintances, members in the 501st Legion I've never met, and complete strangers were reaching out to me asking what they could do to help. At first, I was a bit dismissive; after all, this was just a costume.

I didn't know what to say to folks. I was - possibly for the first time in my life - speechless. My time spent with the 501st Legion was devoted to charitable causes, and what we could do as a team to promote community involvement. I've never really been on the other end of this.

Even after the donations started coming in, I was overwhelmed. I didn't understand why. I'd express my hesitation to folks, and they'd berate me for being stubborn.

I get it now. The message is received, loud and clear. This ultimate bad guy brings immeasurable good to the world... and you all won't let me quit.

I've told countless people that the reason why I do this isn't always just about the kids. I love bringing smiles to them, but it also provides a memorable experience with parents. When we visit sick children in the hospital, it gives a bit of reprieve from reality for the kids, the parents, and the doctors and nurses. It may sound cheesy or cliche, but those brief smiles provide a reminder why they're fighting, and put so much into perspective for us.

I don't know what else to say other than: Thank you. I am honored, and I will honor your generosity by continuing my work with this fantastic group.
+ Read More
Update 1
26 months ago
Share
The last week has been emotionally overwhelming. Having such a special costume stolen from me caused shock, anger, and devastation. But what immediately came the day after was a deep feeling of love and support. I never expected the news of what happened to reach so many people across the country and the world…and I never expected this magnitude of sympathy, especially from people I don't even know. It is a true testament to what a special community the 501st is and I'm so lucky to be a part of it.

These costumes represent the smiles, courage, hope, laughter, and generosity that we bring out in people every time we troop. So THANK YOU to everyone who has donated or helped in some way to get these costumes found or replaced. You are allowing us to continue to better our communities and I can't express how much that means to me. I've been reading your notes and each one has made me smile and feel so utterly thankful. I have been so touched by this rally of support and I won't ever forget it.
Love,
TK-30328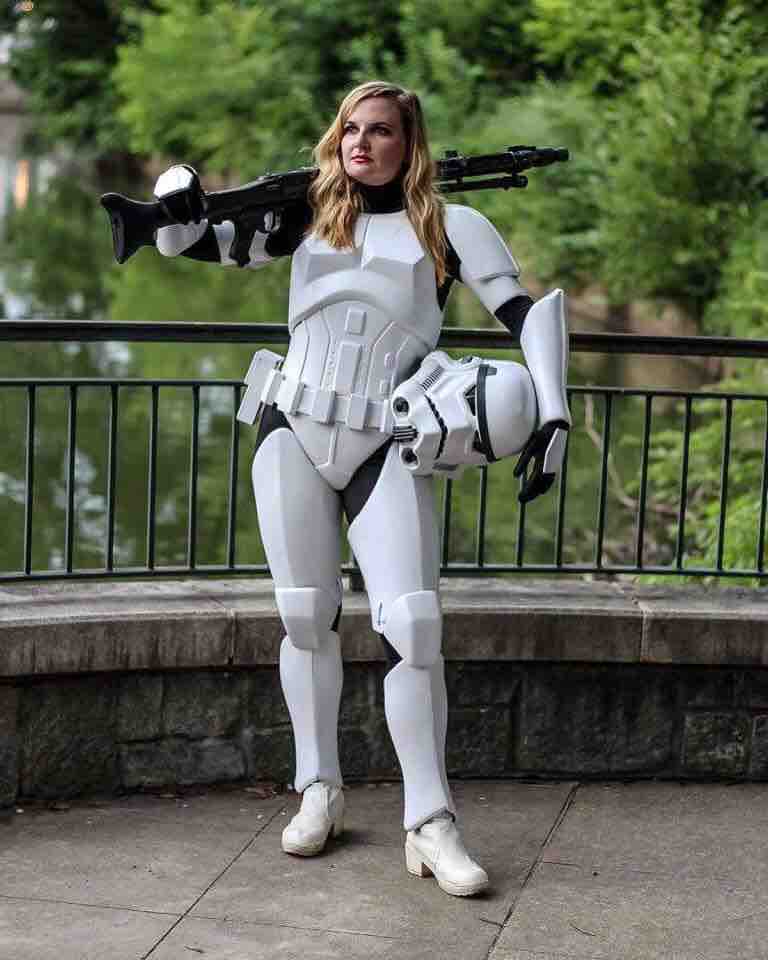 + Read More
Read a Previous Update