Support Kansas Cannabis Patients
$300
of $1,000 goal
Raised by
2
people in 49 months
www.joinbleedingkansas.com
I founded Bleeding Kansas when I asked myself one question, "What if it were my child?" As a mother to seven, and grandmother to two, I knew the answer is that I would fight Goliath himself and do whatever I had to do to save my child's life. And then I asked, "How can I do less for another mother and child?" I dedicated myself at that time to the belief that compassion requires action. Bleeding Kansas has been growing ever since, as others have joined the fight to save lives in Kansas.
We are patients, parents, caregivers, medical providers, lawyers and advocates all working to get The Cannabis Compassionate Care Act passed in Kansas. We are currently at over 800 members with three chapters after 8 months operational since our legal formation. Some of us are completely new to this fight. Some have worked for change within other groups before forming Bleeding Kansas, specifically to work within the geographical area from Wichita to Kansas City. 
We have buried too many lately. We have grieved with parents trying to bear the unbearable. We have grieved with families who know that hope for healing was kept from the reach of their loved one. All grief is terrible, but knowing that hope has been withheld from your loved one due to zip code adds a bitter, bitter edge to grief.  
Each day, we watch too many suffer needlessly. We believe that #HopeHasNoZipCode and that Kansas patients deserve to be #FreeToHeal with the same hope for healing as offered to other patients in states with medical cannabis laws in place.
The research makes our case for us, and we are glad to share this information with all who may need it.
From the support of the Epilepsy Foundation for cannabis in the treatment of seizures: 
http://www.epilepsy.com/article/2014/2/epilepsy-foundation-calls-increased-medical-marijuana-access-and-research
Research showing cannabis can kill cancer from the National Cancer Institute: 
http://www.cancer.gov/about-cancer/treatment/cam/hp/cannabis-pdq#section/_7

We have research to show that the over 85 compounds in cannabis can actively treat at least 77 illnesses. 

We fight to see a day with #NotOneMoreFuneral that could have been prevented by a patient having safe access to safe medicine. Again,the same medicine currently saving patients with the same illnesses in other states.
We have a tough fight in Kansas. We are up against propaganda, misinformation and politicians backed by supporters whose financial interests are not only NOT aligned with patient interests, but are in fact, in direct opposition of patients well-being and best interests.
Here is the breakdown of our needs and goals for this legislative session:
 Printing costs throughout the legislative season.
Hosting an educational forum for #ksleg, taught by a leading cannabis scientist.  
Hosting a tour of an operational compassion center by #ksleg members
Bulk mailings
Production costs for patient videos, radio stations
Our patients have no voice without your help.
We are grateful for each and every one of you that choose to stand for those who are not able to stand for themselves. 
Bless you for standing for compassion, and standing for patient rights. You have helped to save lives in Kansas. Until all are #FreeToHeal
Please let us know if you have any questions. We would be very glad to provide any additional information. 
#FreeToHeal   #HopeHasNoZipCode #NotOneMoreFuneral
www.joinbleedingkansas.com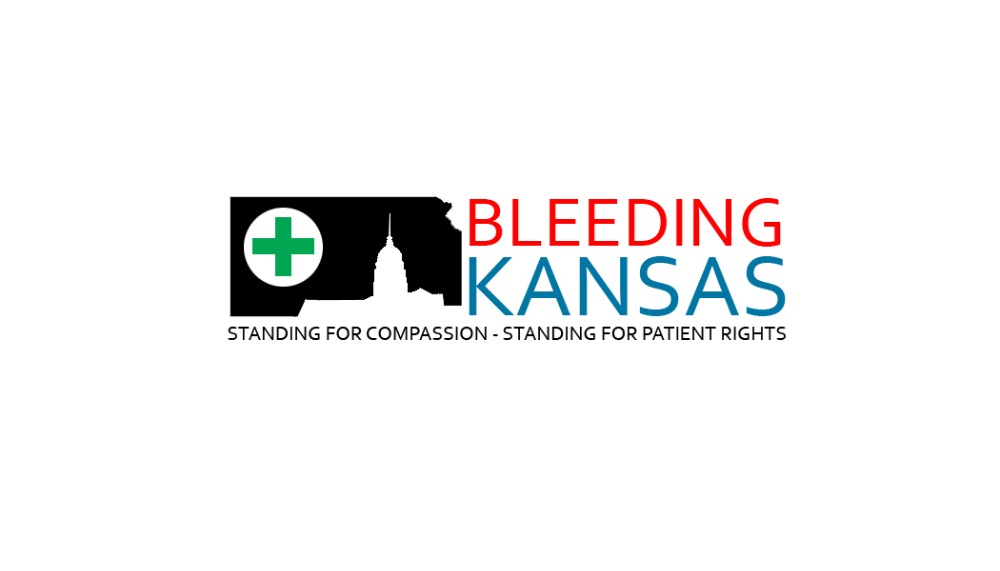 + Read More
Be the first to leave a comment on this campaign.