First Church Berkeley Fire Relief
$17,068
of $50,000 goal
Raised by
181
people in 35 months
"For we know that if the earthly tent we live in is destroyed, we have a building from God, a house not made with hands, eternal in the heavens." (2 Corinthians 5:1)
On Friday, September 30, a fire ravaged much of our historic
First Congregational Church of Berkeley, CA
 (United Church of Christ). We are a progressive, welcoming congregation located near the UC Berkeley campus that serves the entire East Bay. We are known in the community as a spiritual home to 500+, a bold prophetic witness, champion of LGBTQ+ rights, host of a winter shelter for homeless neighbors, home of the neighborhood favorite
Cellar Thrift Shop
, and as a beloved music and events venue (we often host events by KPFA, Berkeley Arts & Letters, Philharmonia Baroque‎, etc.). We also share our campus with the
East Bay School for Boys
. The damage to our building will affect many in our local community. 
Most importantly, no one was hurt, thank God.
We are still assessing our losses. Much will be covered by our insurance, eventually. Much, of course, will not.
There was heavy damage to the roof and second floor of Pilgrim Hall (the side of the building that holds our offices, worship and community spaces in the Large and Small Assembly, our nursery and church school classrooms, kitchen, library, Cellar Thrift Shop). Offices in that area are likely completely destroyed. There will be much water and smoke damage throughout that part of the building, perhaps on all floors. The roof and skylight over the Large Assembly are a mess, but the walls are intact.
The fire spread through the attic of Pilgrim Hall to the Sanctuary roof. The firefighters were able to contain it so it did not spread beyond the southeast corner of the roof, but there is significant water (and presumably some smoke) damage to the sanctuary, especially above the chancel and first few rows of pews. We will certainly be displaced from the sanctuary for a while.
There is much rebuilding ahead of us, over the weeks, months, and years ahead. As our Senior Minister Rev. Molly Baskette reflected,
"God doesn't send the disaster--but God sure will use it."
We don't know yet all that is in store for us -- but we are trusting that God is going to do something amazing through this disaster for the wider community. We're going to dream big. 
The news has spread quickly and we're receiving so many kind words and prayers and offers of support from our wider community near and far.  On behalf of all of us in the First Church community: thank you, thank you, thank you. Please keep the prayers coming.
We're setting up this gofundme site as a way of responding to the many requests for where to send relief donations.
If insurance covers all our needs, we will pay your generosity forward.
(But/and, please note: If you are a member of our local community, we encourage you to give directly to the church: you can 
donate and pledge directly on our website here)
.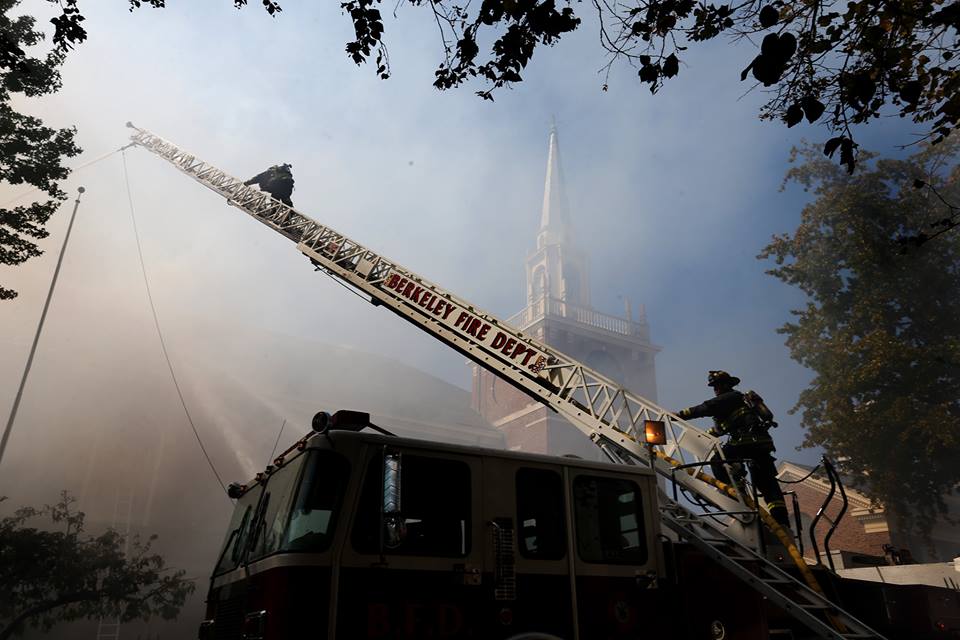 In times like this, we lean on one another and God, and remember that ours is a resurrection faith.  As Rev. Molly reminds us, "God's done so much good with ashes, through the ages." We will rise again.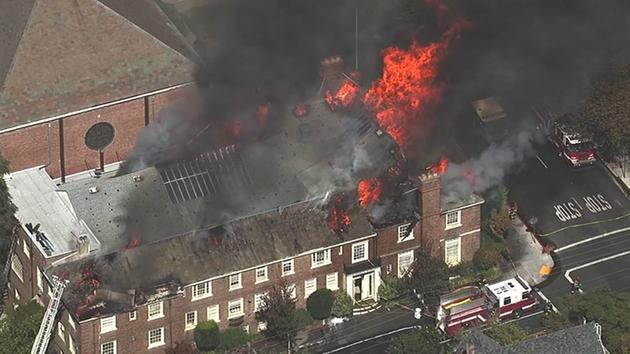 Remember these words of hope from one of our favorite hymns, "In the Midst of New Dimensions":
"Should the threats of dire predictions cause us to withdraw in pain,
May your blazing phoenix spirit, resurrect the church again.God of rainbow, fiery pillar, leading where the eagles soar,
We your people, ours the journey now and ever, now and ever, now and ever more."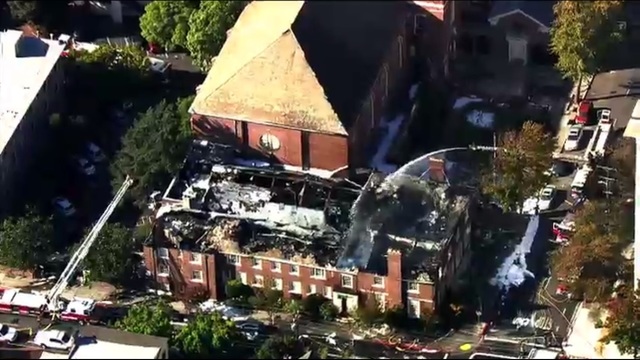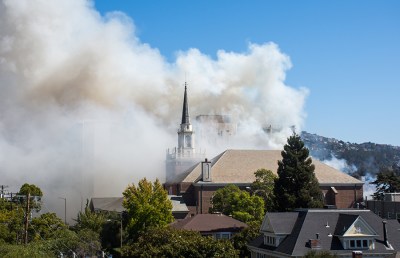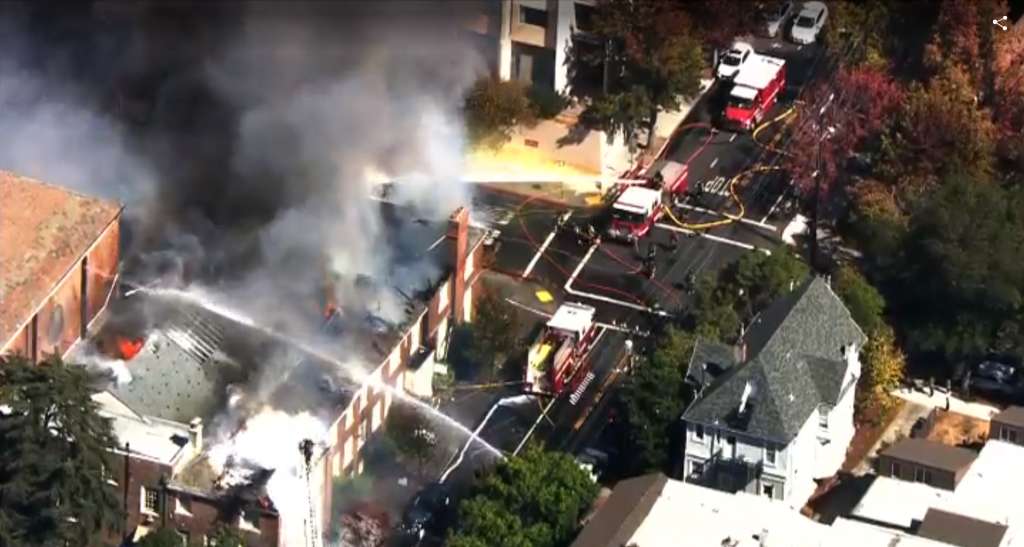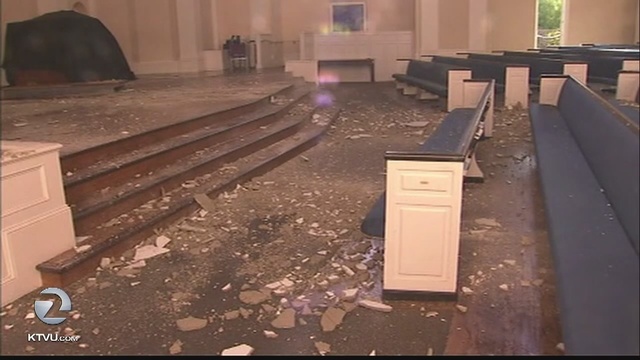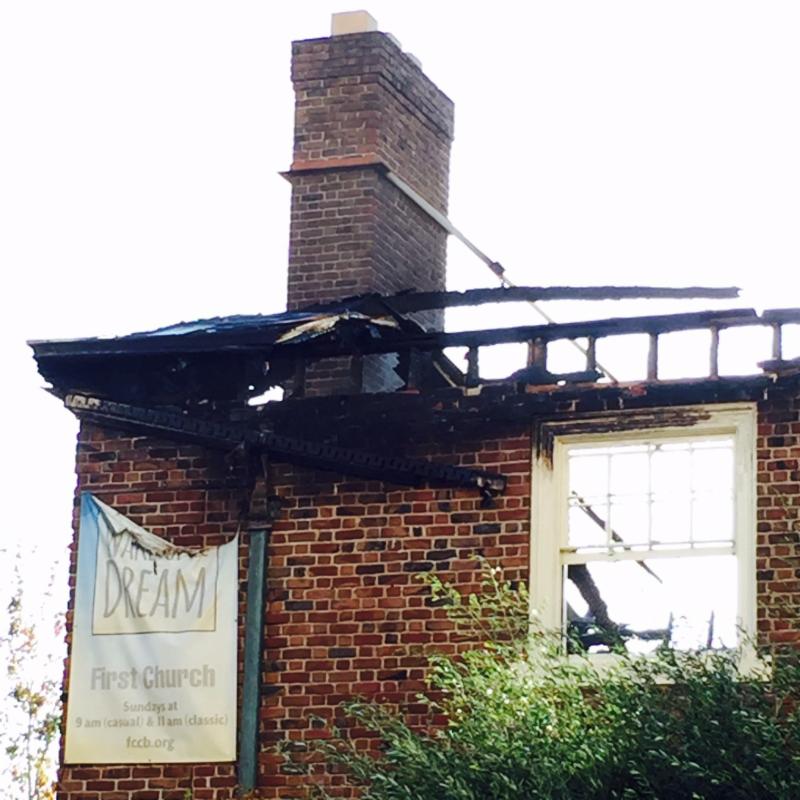 First Congregational Church of Berkeley, CA
United Church of Christ
2345 Channing Way, Berkeley, CA 94704
www.fccb.org
+ Read More
Sarah Doudna
34 months ago
I donated to help rebuild the church. I was so sad to hear the news of the fire. You have all been such a huge help to me with my mother, Dorothy Doudna. It did not work out for us to come to church last weekend, we will try again next month. -Sarah
+ Read More
This is a church I grew up in. and was married in. It is sad to see the damage. I hope the organ was saved.
+ Read More