The "Baldwin with Strings" Project
$3,340
of $25,000 goal
Raised by
41
people in 60 months
MelloWonder / Songs in the Key of Stevie -

Updated: 3/23/15

Time has run out to add your name to the new project  to "MelloWonder / Songs in the Key of Stevie"

However, we are extending our campaign as we go to print sometime in April, 2015.

We've recorded 14 songs for the project...you can hear a teaser track at www.bobbaldwin.com

"MelloWonder / Songs in the Key of Stevie" is a part of the...

The "Baldwin with Strings" Project -

A FUNDRAISER FOR ARTISTIC EXCELLENCE
This is a continuing fundraiser to cover recording expenses of "MelloWonder", a tribute to Stevie Wonder, due out this May/June. The disc features Chieli Minucci, U-Nam, Marion Meadows, Ryan Kilgore, Ragan Whiteside, Toni Redd, and more....
We will leave the campaign open until our release date late Spring/early Summer. As a bonus, will send out the new disc, plus extra cd's from previous catalog. See our campaign offers below.
It is no secret that the digital music landscape combined with the social networks available to artists has prompted massive changes in the way people listen to and deliver musical content to their listeners. With that paradigm shift in full effect, top selling artists have gone the route of crowd-funding to raise funds for independent project.
For the first time, Baldwin has incorporated a string ensemble to his 21st and upcoming disc. Over $20,000.00 has been personally vested into the project to date.
WHAT IS AN INDEPENDENT PROJECT?
An independent project merely means that music is self-owned but still utilizes the network of a major labels to distribute.
All artists still need the network of a major label to distribute content on a worldwide platform, while leaving the responsibility of the marketing, recording and funding duties to the independent artist.
____________________________________________________
DONATION LEVELS:

GOLD LEVEL (ONE-TIME PAYMENT) - $100.00
All donations $100.00 and above will receive CD CREDITS ON THE DISC, PLUS.
A)  A free hat (hand-picked from the participant) from the NewUrbanJazz Hats Collection (manufactured in the UK and Italy), and;
B)  A copy of Baldwin's latest disc, "Twenty", which had debuted top 15 on the Billboard Contemporary Charts. Those making a contribution will be sent directly to the participant, and;
C)  A copy of Baldwin's new "Strings..." disc.
Those who have made this contribution in the past will be honored upon the completion of the recording, however, we are now closing this particular donation level.



SILVER LEVEL (ONE-TIME PAYMENT) - $50.00

All donations $50.00 and above will receive CD CREDITS ON THE DISC, PLUS;


A)  A copy of Baldwin's latest disc, "Twenty", which had debuted top 15 on the Billboard Contemporary Charts. Those making a contribution will be sent directly to the participant, and;
B) A copy of Baldwin's of the new recording disc.
BLUE LEVEL (ONE-TIME PAYMENT) - $20.00
All donations $20.00 and above will receive CD CREDITS ON THE DISC, PLUS;
A) A copy of Baldwin's of the new recording disc, plus
B) A complimentary disc from the Baldwin catalog.
MAILING DATE:
The "Twenty" disc and NewUrbanJazz hats will be mailed on April 15, 2015.  
ALL PARTICIPANTS will receive the NEW CD one month before release date. The recording will be released first quarter, 2015.
Those making a contribution will provide an email address in order to receive their product.
MENS HATS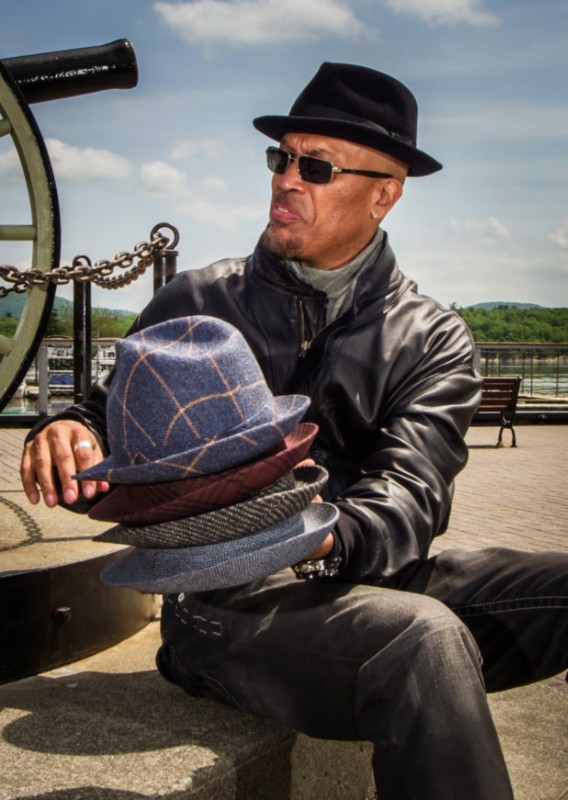 LADIES HATS
_____________________________________

NO STRANGER TO THEME DISCS
You are probably wondering who the artist subject is, but are also aware that Baldwin is no stranger to previous tributes. The disc will be his fourth tribute disc.
THE AMERICAN SPIRIT
In 2002, he delivered "The American Spirit", which was released in 2002 after the 9/11/01 tragedy and featured American Classics like "God Bless America" with a host of Jazz guests.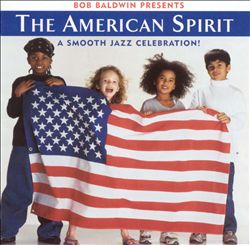 NEVER CAN SAY GOODBYE
Eight years later, he released the Michael Jackson Tribute, which received the blessing from his Estate legal team in California.

BETCHA BY GOLLY WOW, A TRIBUTE TO THOM BELL
2012 delivered his tribute to Thom Bell (songwriter for the Delfonics, Spinners and the Stylistics).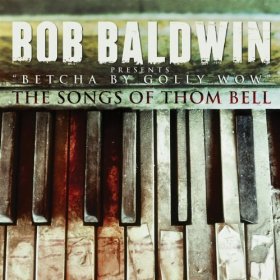 Baldwin is excited about his newest project, however, and knows his audience will enjoy it as well. "This new tribute is very endearing to me musically and personally", says Baldwin. "His music struck a chord in my soul at an early age and is part of my musical childhood, and I want to add an extra layer of class."
_____________________________________________EXPENSES:

Here is a breakdown of how the funding will be allocated:
Violin Recording Expenses:
The expenses raised will be used to cover the recording fees of all string musicians (over 20) who are on a Union scale pay system for $24,000.00. In addition, attached to the recording of fees are studio expenses, engineer fees and editing fees for 6 songs.
Additional Musician Expenses:
Another part of the expenditures are the guest artists. Baldwin has access to great artists, including the previously mentioned artist. A guest vocalist or sax solos come with a cost. There are also Drums, Bass and Guitar tracks over 6 songs. We are going to earmark $10,000.00 to cover these expenses.
Additional Miscellaneous:
Final mixing and mastering expenses, manufacturing, marketing and artwork bring up the final expenses, totaling $11,000.00.
_____________________________________________
WHO IS BOB BALDWIN?
Born in Mt. Vernon, NY, Bob Baldwin began playing music when he was 4 and took Classical lessons at age 7. His talent was discovered by his father, who was also a Pianist.
His career started when he won the Sony Innovators Award, discovered by Roberta Flack in 1987. From there, he landed his first solo deal with Atlantic Records. A label Journeyman over the years, he has worked with such greats as Grover Washington, Jr., Marion Meadows, George Benson, Chuck Loeb (Fourplay).
QUICK BIO:
Since the beginning, he has worked with such great artists like George Benson, Grover Washington, Jr., Pieces of a Dream, Marion Meadows, Chuck Loeb, Phil Perry, Rick Braun, Kirk Whalum, Lalah Hathaway, and Maysa Leak, to name a few.
RECENT HUMANITARIAN EFFORTS:
This past November, Baldwin helped to raise over $5,000.00 for jazz Artist Dave Valentin at the Tarrytown Music Hall to aid his medical and basic living expenses stemming from a stroke in 2012.
____________________________________________

RADIO - WHAT IS NEWURBNJAZZ (tm)?
NewUrbanJazz was launched in 2008 after, following the demise of CD101.9 (NYC). The station now has over 453,000 listeners weekly.
NewUrbanJazz Radio is a radio syndication network that plays Contemporary Jazz and worldwide contemporary jazz from all corners of the earth, including Dubai, South Africa, Brazil, The Netherlands, Japan and the UK, to name a select few.
NewUrbanJazz is currently airing their 2-hour program "The NewUrbanJazz Lounge", which can be heard on 28 stations in 18 states, and heard by over 453,000 listeners. It opened it's doors in 2008 after his favorite contemporary jazz station CD101.9 (NY) went off the air.
CORPORATE - WHAT IS CITY SKETCHES, INC.?
City Sketches, Inc. launched as a music production house, and grew into an event planning organization.
CSI is an Event Planning and Music Production house that has been in business since 1997 (
www.citysketches.com
). CSI has produced events for the largest Arts Council in New York State (Arts Westchester / White Plains, NY), whereas the event was launched to showcase the professional and rising talent pool of this upstate New York region.
EDUCATION AND CORPORATE BACKGROUND
Bob has a degree from Geneva College in Business Administration, and graduated in 1986, and is no stranger to distribution and music business contracts.
He has worked at radio stations in Jacksonville, Bermuda, New York and Atlanta, while releasing discs and working for Sprint Communications and MCI for 15 years before pursuing music full-time in the late 1980's.
_____________________________________________Risks and challenges:
There is zero percent risk on this project BECAUSE Mr. Baldwin has a track record of releasing recordings consistently since 1988 and this disc is near completion without the string ensemble addition.  
This will be his 21
st
Disc, which includes his third tribute disc. This artist plans to release a minimum of 40 cd's for his catalog.
Distribution:
This disc will be released on City Sketches, Inc. Records, in accordance with Red River Entertainment, a Sony Red distributor, one of the three largest distributors in the United States.
_____________________________________________
Links:
www.bobbaldwin.com
- Artist Site,
sound clips and tour info
www.citysketches.com
- Corporate Site
www.newurbanjazz.com
- Radio Site
www.newurbanjazzhats.com
 - Official Hat Site
______________________________________________
+ Read More