Bailey's Trip HOME!
$1,260
of $700 goal
Raised by
43
people in 31 months
THANK YOU SO MUCH TO EVERYONE WHO DONATED!  WE HAVE RAISED THE MONEY NEEDED TO GET BAILEY HOME AND COVER HIS MEDICAL EXPENSES. ANY REMAINING FUNDS WILL BE DONATED TO A LOCAL, AUSTIN, TEXAS, SHELTER OR RESCUE. 


TODAY was an amazing day that will go down in the record books for the Jaramillo family.

A tattered and flea-ridden Yorkie was brought in to the Post Road Vet as a stray. They scanned him and found a microchip. They called the first number on the chip -- with a Texas area code -- and left a message on the person's voicemail. They then called the secondary contact number and left a message with the man. They told him they had a dog belonging to Grisel - whom had put them down as the emergency contact. 

At this time, Grisel was in class/doing nursing rotations. She saw that her father had called and left a voicemail. Because her mother was the usual one to call, it slightly worried her that her dad had called. She took a minute to text him to let him know that she was in class and would call him after. He texted back that she needed to call right away. Of course, her mind immediately went to an emergency situation with her family so she left class to call him. Then she heard the words, "Bailey has been found!" 

Six years ago, Grisel's four-year-old Yorkie escaped through an open front door. He was recently neutered and microchipped. They immediately started searching for him and found someone who had witnessed a person in a car picking Bailey up. They put up signs, checked the shelters and prayed and prayed that they would find him. But until now, they had had no luck. 

One thousand miles away, Bailey waits for his real family who is ecstatic that he is alive and cannot wait to be reunited with him. He has a "complete wardrobe" at home waiting for him, as well as three children - one whom has not yet met him. They are soo excited to make their family complete again! 10 year old Bailey has many years to live out with the love that they have to give him.

We want to fly Grisel to Indianapolis to personally pick up her baby, Bailey. He will then fly back home with her. We are estimating this will cost $1,000 (including his pet travel fees, etc). If you would like to help get Bailey home (and we promise to take pictures/videos of the reunion), you can donate here! If we are able to get a cheaper flight, the "extra" money will go toward Bailey's vet bills as he needs a dental and some TLC. ;)

UPDATE: WE MAY BE ABLE TO GET BAILEY ON A FLIGHT WITH A LOCAL PET LOVER WHO IS FLYING TO AUSTIN NEXT FRIDAY!! 
Check out this album of pictures of Bailey from his mom -- she even has a pic of him getting his microchip! 
https://www.facebook.com/grisel.p.jaramillo/media_set?set=a.856142087732092&type=1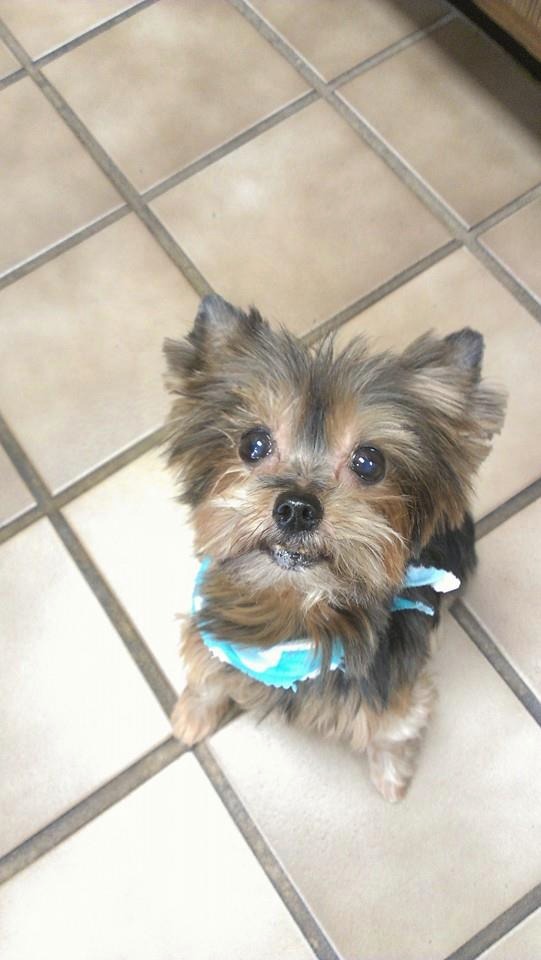 + Read More