Help Tell Austin's Story, and Stop SBS
$14,610
of $9,000 goal
Raised by
90
people in 62 months
Last year I was invited to share my son Austin's story in Terre Haute, Indiana to a group of 200+ professionals from all over central Indiana. This was a training conference on the Period of Purple Crying as developed by the National Center on Shaken baby Syndrome conducted by Children's Bureau in Indianapolis, the Indiana Department of Child Services, and The National Center on Shaken Baby Syndrome. Following my presentation I was humbled with the "Child Award" presented by the Children's Bureau of Indianapolis in recognition of my efforts to advocate for child abuse prevention all across Indiana, and it was suggested that I submit my presentation to the National Center on Shaken Baby Syndrome for consideration at their 2014, 14th International Conference on Shaken baby Syndrome/Abusive Head Trauma. I recently learned my presentation submission to share Austin's story as a Shaken Baby Syndrome/Abusive Head Trauma survivor at the 14th International Conference on Shaken Baby Syndrome/Abusive Head Trauma in Denver, Co September 21-23, 2014 was accepted. This is an awesome opportunity to continue to share Austin's story beyond our local and regional community to a very national and international contingent of professionals, doctors, nurses, lawyers, prosecutors, social workers and many others; a chance to inspire and motivate these professionals to work hard and tirelessly to help prevent this very preventable form of child abuse.
As family and friends know Austin's story as a shaken baby survivor is powerful and meaningful. He has overcome every obstacle placed in his journey. He has touched thousands of lives through his strength, his determination and his ability to love purely. I have witnessed this, as his uncle, adoptive father and his storyteller, over and over again as I share his story. Over the past 13-1/2 years I have shared his story with middle, high school and college students, social clubs like Noon Optimists and Kiwanis, churches, and professional forums with doctors, lawyers, judges, police, social workers, and child abuse prevention advocates all over Indiana and Southwestern Michigan. I have a dream and a mission to allow Austin to live a full and happy life void of limitations, aside from his own physical limitations, as best I can. This trip to Denver provides an opportunity to give Austin experiences he will not often get in his life, the opportunity to travel to one of the most beautiful parts of the country in the Rocky Mountains region via airplane, train and car. As many know, Austin has a real and deep love for trains; he has also never flown before. Austin, and his story, has made an impact in our community, bringing awareness to disability rights, child abuse prevention, and more specifically Shaken Baby Syndrome prevention. I would like to share Austin, and his story, more broadly, through national presentations, like this opportunity in Denver, and through future book publications. Unfortunately, these opportunities and dreams cost money, and a fireman's salary cannot support these things and Austin and myself. I am asking for your help in paying for this trip, specifically: air and train fare, hotel and rental car for, me, Austin and a caregiver for Austin, while we are attending the conference. The plan is to fly in to Denver from Chicago, stay a total of five nights for the conference and some sight seeing, and then take AMTRAK home to Elkhart. The caregiver is needed to be with Austin, while I am attending the conference. The cost of the caregiver themselves is covered through some funding available for Austin through his disability services, but I will need to provide their travel and hotel accommodations within reason. Please consider helping us share Austin's story with a group of people who will make a lasting impact in communities and countries around the world. Any proceeds raised above the needed costs will be used to help with start-up costs for my non-profit organization, H.E.L.P. Our Kids or costs needed to move forward with book publications about Austin's life, all hopefully providing Austin with more exciting opportunities, while spreading his story of surviving abuse by beating the odds.It goes without saying that your help is greatly appreciated. Humbly, Brian and Austin Replogle
Follow us on Facebook or WordPress
https://www.facebook.com/breplogle
http://breplogle.wordpress.com/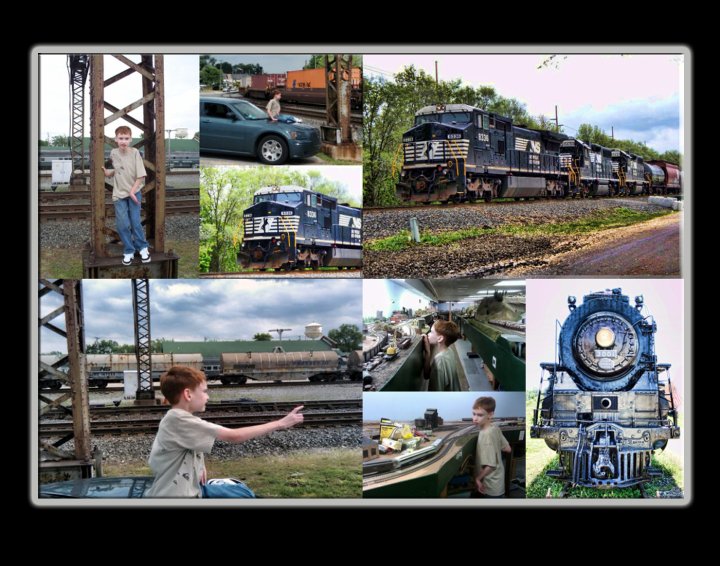 + Read More
Be the first to leave a comment on this campaign.