Send Ms. DC USA Earth to Hollywood!
$595
of $3,000 goal
Raised by
9
people in 48 months
Hi Everyone!, my name is Andrea Rodriguez and I am your 2014 Ms. Alaska United States, Fiesta Boliviana Ambassador 2014, and now honored to announce I have been selected as Ms. District of Columbia USA Earth 2014!
I will be competing for the national title of Ms. USA Earth 2015 in Hollywood California next year!!! , in the hopes of winning the crown and giving my year of service to our community. Your donations are greatly appreciated in order to help pay for pageant costs/volunteer work expenses/charity donations. Also, If you would like to become a sponsor do not hesitate to ask! Thank you all so much for the support :)
With the money raised, I will work hard to bring not only local issues to light, but global issues as well. Any donation amount is greatly appreciated and I can assure you that your generosity will be the beginning of big changes for the good of us all.
My Social Platform: Mental Health Awareness and Peace Activism; Meditation Practices from Generation to Generation.

Imagine a world where each and every one of us achieves inner peace. So much would change. Mental illnesses, violence and crimes (to name a few) would decrease drastically. How do we evolve from an age old mindset. By meditating. This practice could change everyone's life for the better and it can continue to do so for generations to come. The road to completing such a difficult goal may take time, but it just takes the consistency of spreading the message to every individual. People should understand that meditation practices are not just for relaxation purposes, but serves rather as a way of life. Meditation serves to ground people and help them better effectively deal with the stresses of life. While many of us have not been taught these types of spiritual teachings since birth, my vision is to be able to educate as many people as possible while they do the same thing with their close ones. This will create an unstoppable chain of people spreading meditation technique practices and theories around the world. My goal is to create adults that teach this to their children and to eventually future parents that will raise children practicing these exercises since birth, that will then pass from generation to generation, raising happier people everywhere on earth. 
"Physical Benefits of Meditation:
With meditation, the physiology undergoes a change and every cell in the body is filled with more prana (energy). This results in joy, peace, enthusiasm as the level of prana in the body increases.
On a physical level, meditation:
Lowers high blood pressure
Lowers the levels of blood lactate, reducing anxiety attacks
Decreases any tension-related pain, such as, tension headaches, ulcers, insomnia, muscle and joint problems
Increases serotonin production that improves mood and behavior
Improves the immune system
Increases the energy level, as you gain an inner source of energy
Mental Benefits of Meditation:
Meditation brings the brainwave pattern into an Alpha state that promotes healing. The mind becomes fresh, delicate and beautiful. With regular practice of meditation:
Anxiety decreases
Emotional stability improves
Creativity increases
Happiness increases
Intuition develops
Gain clarity and peace of mind
Problems become smaller
Meditation sharpens the mind by gaining focus and expands through relaxation
A sharp mind without expansion causes tension, anger and frustration
An expanded consciousness without sharpness can lead to lack of action/progress
The balance of a sharp mind and an expanded consciousness brings perfection
Meditation makes you aware - that your inner attitude determines your happiness.
Other Benefits of Meditation:Emotional steadiness and harmony:
it cleanses and nourishes you from within and calms you, whenever you feel overwhelmed, unstable, or emotionally shut down.
Meditation brings harmony in creation:
when you meditate, you are in the space of vastness, calmness and joy and this is what you emit into the environment, bringing harmony to the Creation/planet.
Consciousness evolves:
with the assimilation of meditation into daily life, your consciousness evolves and in time, is able to experience the higher and refined states of consciousness.
When your consciousness evolves and expands, the disturbances in your life become negligible. Anger and disappointments become fleeting emotions that occur momentarily and then vanish. You start living in 'the moment' and let go of 'the past'.
Personal Transformation:
meditation can bring about a true personal transformation. As you learn more about yourself, you'll naturally want to discover more about the mystery of life, this universe, etc. Then the questions that arise in the mind are - What is the meaning of Life? What is its purpose? What is this world, what is love, what is knowledge...?
Once these questions arise, know that you are very fortunate. These questions need to be understood; you cannot find the answers in books. As you live through answering them you'll witness that life transformation to a richer level.
Cosmic consciousness dawns in you: 
With the assimilation of meditation into daily life, the fifth state of consciousness*, called cosmic consciousness, dawns. Cosmic consciousness - is to perceive the whole cosmos as part of oneself.
When you perceive the world as a part of yourself, love flows strongly between the world and you. This love empowers you to bear the opposing forces and the disturbances in your life. Anger and disappointments become fleeting emotions that occur momentarily and then vanish. You start living in 'the moment' and let go of 'the past'.
The confluence of knowledge, understanding and practice makes life complete. When you grow into higher states of consciousness, you become beautiful yet strong - a soft, delicate and beautiful blossom capable of accommodating different values in life without any conditions.
How to get the benefits:
To experience the benefits of meditation, regular practice is necessary. It takes only a few minutes every day. Once imbibed into the daily routine, meditation becomes the best part of your day!
Meditation is like a seed. When you cultivate a seed with love, the more it blossoms. Similarly, the sapling of consciousness is within you. It needs to be nurtured with simple meditation techniques. Some palm trees yield in three years, some in ten years. And those that aren't nurtured - never yield! They simply exist.
Busy people from all backgrounds are grateful to pause and enjoy a refreshing few minutes of meditation each day. Dive deep into yourself and enrich your life."
Therefore...
World peace:
An ideal of freedom, peace, and happiness among and within all nations and/or people. World peace is an idea of planetary non-violence by which nations willingly cooperate, either voluntarily or by virtue of a system of governance that prevents warfare. 
It's not as hard as it seems....
World peace can only be achieved if we first establish peace within our minds. The idea is that anger and other negative states of mind are the cause of wars and fighting. People can live in peace and harmony only if we abandon negative emotions such as anger in our minds and cultivate positive emotions such as love and compassion.
Are you ready to take the first step towards a better future? 
Bibliography:
http://www.artofliving.org/benefits-meditation
Professional Accomplishments/Recognitions: Professional Actor/Model/Dancer/Singer/Announcer/Fitness Instructor/The White House

Letter of Graduation Recognition from President Barack Obama, Washington D.C.,  December 2013: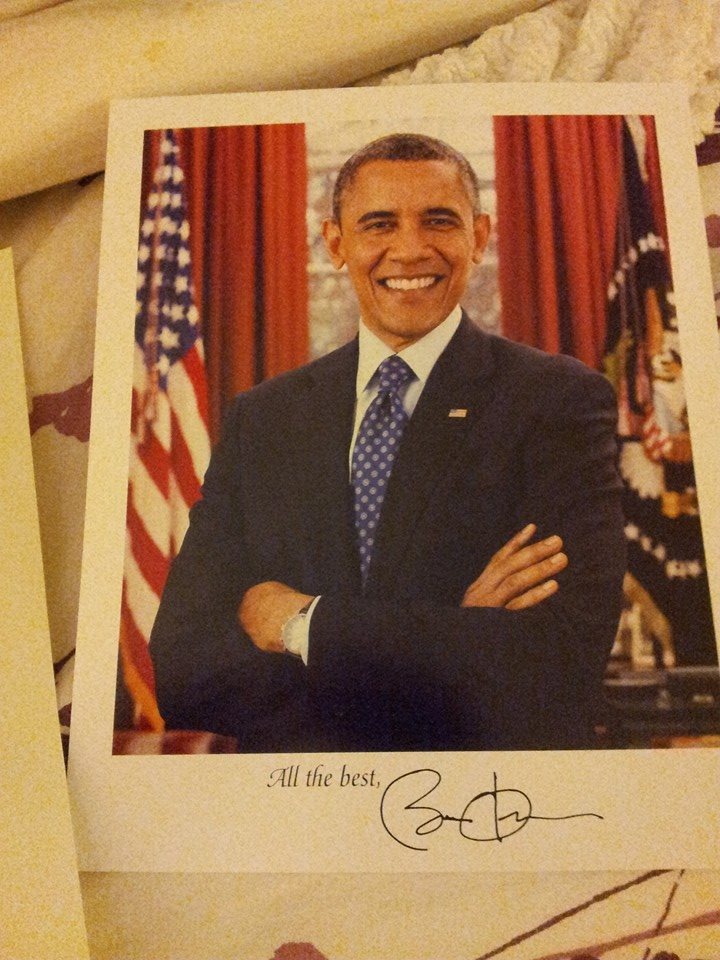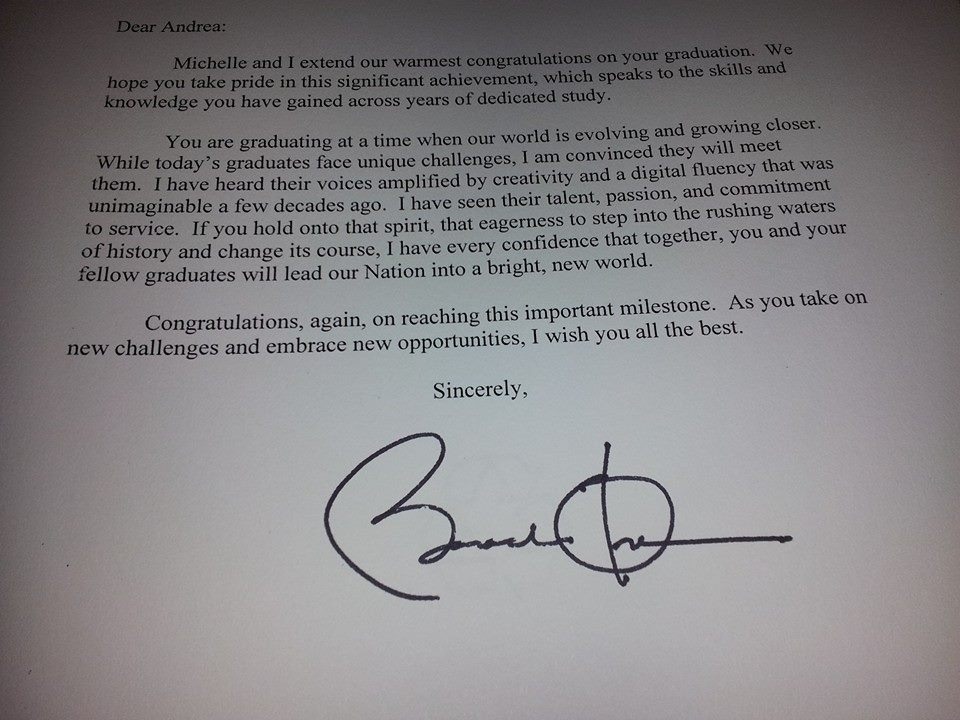 The White House Holiday Staff Dinner, 2011-Present: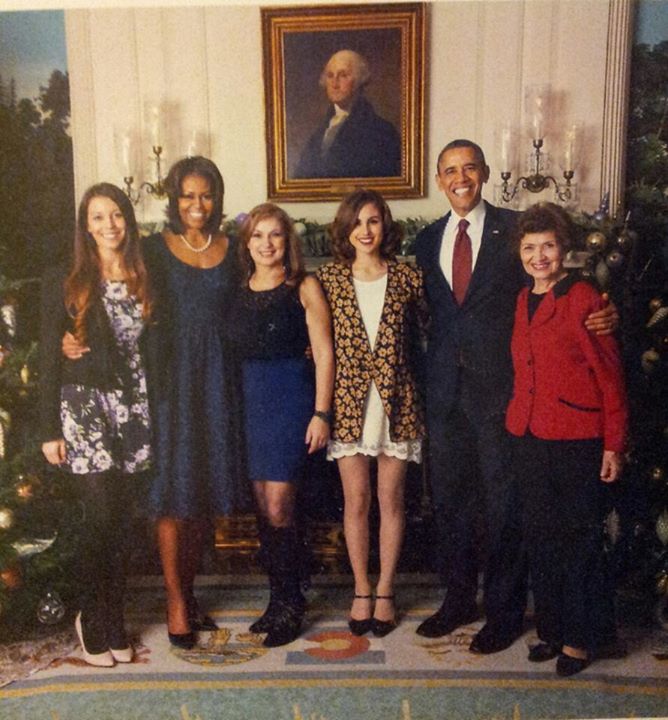 Theatre:
-Passaggio Premiere Role: Peppina
George Mason University Players
-Caleta Beach Ten Minute Play Festival Lead Role: Hildy
George Mason University Players
-Commedia Dell' Arte Prelude Lead Role: Olivietta
George Mason Advanced Movement Actors

Film:
- "The World Wars" The History Channel
Role: Eva's Socialite Friend
- "Deadly Affairs" Investigation Discovery Channel
Leading Role: Sarah
-DIY Network Channel: "I Want That"
Actor
Episodes: Aquasana, Wine Table
-"Oh My English" Malaysia Indie Feature Film; XO Productions Background Actor
-"Wilted" MFA Thesis Film Lead Role: Cassidy -"Lemonopolis" Background Actor Florida State University Productions

Dance:
-Caporales San Simon USA-VA (Dance group)
Parade Performances-, 8th Annual Dance Parade on Broadway 2014- New York City, Central American Parade 2013- Los Angeles, CA, Fiesta DC Parade 2013- Washington, DC, Hispanic Parade 2013- New Jersey, USA
-Ballet;Modern;Contemporary; Jazz;Hip Hop;Broadway; Tap(Advanced Beginning) World Dance: African, Salsa, Bachata, Merengue, Reggaeton (Advanced Intermediate)



WEB/TV/Other:
-YAHOO! Fashion Series - The Style Fix;Shopaholics On Call; De Moda- Actor/Model- COVERGIRL"No Make-Up Look" Tutorial (Spanish), The Hunger Games; Catching Fire Make-Up Tutorial, Pantone's Color of 2014 Featured Model (Film Clip)- New York City


VIP Events
-The White House- Obama Presidential Inauguration Dec. 2012, Mrs. Obama's Birthday Party 2014, Easter Egg Roll 2014- Party/Events Employee: 2012-present-Wash., D.C.

-Univision Channel; Washington DC: "La Belleza Deportiva" Pageant/Contest- Top finalists
Aired on National Television

-LAUNCH SHOWCASE: Selected/Scouted Participant for 3 day Convention Nov. 2014; Chicago


Training:
George Mason University (Class of 2013)- Bachelor of Arts in Communication/Public Relations; Double Minor in Dance and Theatre; Musical Theatre Workshop
-The Columbia School of Broadcasting (Class of 2007) - Diploma in Radio and Television Announcing
-Escuela Popular de Artes (EPA)-Intensive Music Workshop: Beginning Piano, Beginning Guitar, Vocal Performance, Music Theory-Cochabamba, Bolivia
-Clear Channel Communications- The Kane Show; 99.5-Radio Announcing Intern;Sirius XM Satellite Radio- VIVA 91-Radio Announcing Intern ;Telemundo-Television Announcing Intern
-Certificate of Make-Up Artistry
-Zumba Instructor Certification


*US Government Background Clearance, Fluent Spanish, Zumba Dance-Fitness (instructor),Basic gymnastics, Cheerleading, Dialects, Soccer, Running, Swimming, Tennis, Yoga, Taichi, Meditation

My Community Work:

FASHION FOR A CAUSE Raising Awareness: Fashion of the Americas; Fighting Diabetes, Runway Model




FASHION FOR A CAUSE Raising Awareness: Fashion at the Mansion; Benefitting Shirley's Angel Foundation Supporting pancreatic cancer Awareness and Research, Runway Model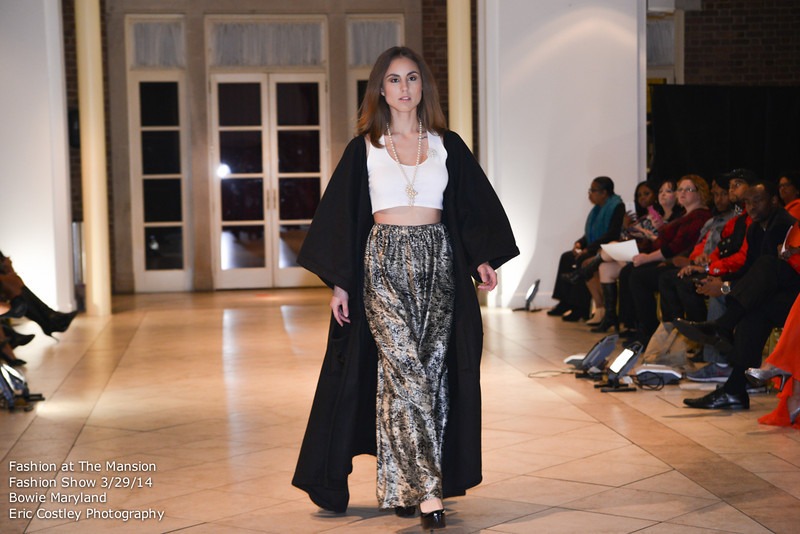 FASHION FOR A CAUSE Raising Awareness: Fashion for Compassion; Benefitting the Bethany House Charity, Runway Model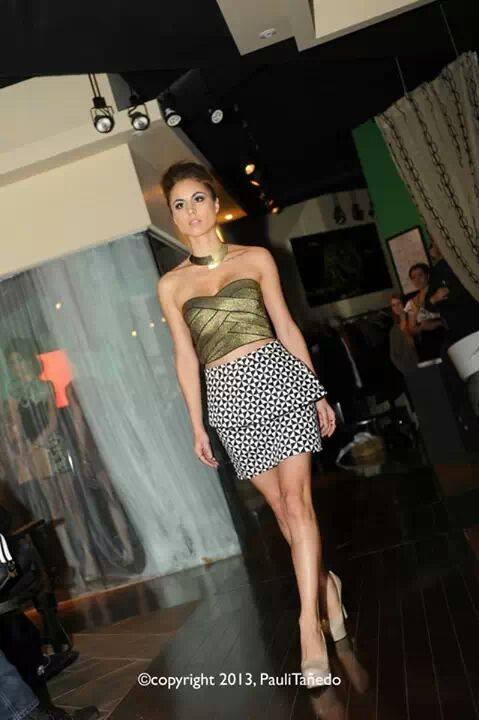 FASHION FOR A CAUSE Raising Awareness: Nation's Capitol Fashion Show; HIV Awareness, Runway Model




Color Me Rad 5K: Benefitting the Special Olympics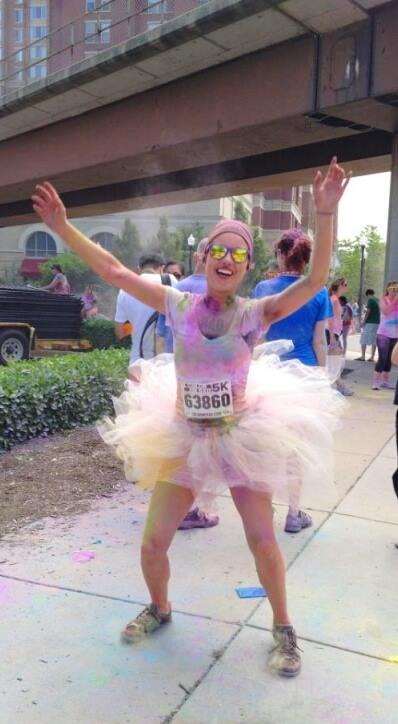 + Read More
Update 1
48 months ago
Share
Please donate for a brighter future and a worthy cause!
+ Read More