The An Saol Project
€74,263
of €1.5M goal
Raised by
255
people in 36 months
On 18 June 2016, the An Saol Foundation launched a pilot programme aimed at connecting the practice of neuro-rehabilitation in Ireland with the results of recent research showing that intensive mental and physical exercise is the only reliable strategy to regain function in the case of a severe acquired brain injury.
The pilot programme launched will establish a day-care centre for five survivors of sABI offering an intensive and inclusive neurological rehabilitation programme that will be informed by best international practice. The total cost of the three-year programme is estimated to be 1.5 million euro over three years.
Fundraising for the An Saol Project kicked off on 26 June in the USA where a group of Pádraig Schaler's friends cycled from Boston to Cape Cod to arrive at the location of the accident on the third anniversary, 27 June, at 10am. This cycle was supported by a parallel "Summer Session supporting An Saol and The Great American Cycle" on 26 June 2016 in the Pavilion Bar, TCD, at 1pm-5pm, with live music from Claire Hyland and Aisling O' Leary at 2pm and live music from acclaimed Irish folk/trad group, The Bonnymen, at 3pm.
A second major fundraising cycle took place in October 2016 from Hollywood (04 October) to Napa (14 October), taking in San Francisco and the Silicon Valley. The cycles are sponsored by Californian bicycle manufacturer Marlin and Little Sport of Fairview, Dublin.
Fundraising activities have continued ever since, with families and friends organising car booth sales, glamorous fundraising concerts, as well as birthday parties with presents going directly to the An Saol Foundation - amongst other activities.
The latest effort will be our participation in the Hamburg Marathon on 29 April 2018.
Who are we?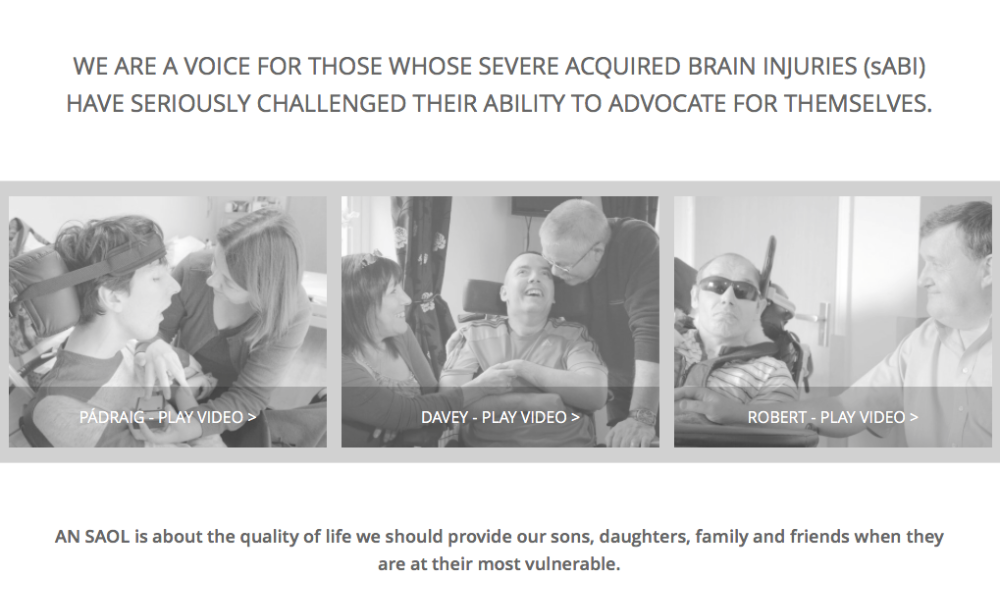 We are families, friends, and supporters of persons affected by a severe acquired brain injury (sABI). We have established the An Saol Foundation as a non-profit organisation, registered in Ireland. An Saol will afford every opportunity to survivors of sABI to live their life with dignity and respect, to continue to improve, to regain as much independence and self-determination as possible, and for their injuries to heal, supported by adequate therapies. We will offer advice and support to families and friends affected by sABI.
+ Read More