Aminah Sees
$42,461
of $100,000 goal
Raised by
1,391
people in 44 months
Asalamu Alaikum

A girl that can. All she ever wanted was to push people through faith. Push people to do what was right, and push people to make a difference. This special girl's mission was to change the world. It's a goal that many of us have. But Aminah had a drive to motivate the people around her to become spiritual and make a positive difference in the world.
Her superb performance in school allowed her to receive her B.S. in Biology and a minor in Bussiness, with a plan to become a Physicians Assistant and fulfill her dream of helping people around the world through a healing hand. She dreamed of enabling millions of destitute children throughout South Asia to gain clear eyesight. Yet this passionate girl's dreams are on hold right now. On Aminah's graduation from university she succumbed to a brain hemorrhage leaving her on life support.
We all love Aminah and want her to make an impact in the world through the change she made in us. We want to carry out her dream by asking you to help. We are seeking donations to begin a program called "Aminah Sees." We want to start off by making her dream of helping South Asian children get access to suitable vision care and glasses. Please assist this cause by making a donation or offering a prayer to allow a child to see Aminah's vision come to life. We hope this becomes a continuous charity (Sadaqa Jariah) for her.
With love. 
+ Read More
Update 2
Posted by Shahina Ahmed
1 month ago
Share
Three and a half years ago, we lost Aminah, a light who's absence dimmed hearts across the globe, literally. I recalled a conversation, a few weeks before she passed, she spoke of destitute people senselessly suffering the lack of the sense she valued most: eyesight. How easy it would be for us to offer a few bucks, some spare change, and collectively grant someone the gift of seeing the beautiful world around us.

So we went on a journey together, all of us: to honor her memory, to grant her vision, to show the world that Aminah See's.

We conducted hundreds of cataracts surgeries, eye exams, and supplied prescription glasses to people all over Bangladesh, privately. Asking for nothing but prayers for Aminah in return.

Recently, we decided to join Pious Projects in their effort to grant this same gift to people in Niger, they took a beautiful video capturing it and I wanted to share with you all what that looks like.

Thank you for your love, support, and prayers. May Allah SWT accept this as Sadaqah Jariah for her and elevate her ranks. Ameen.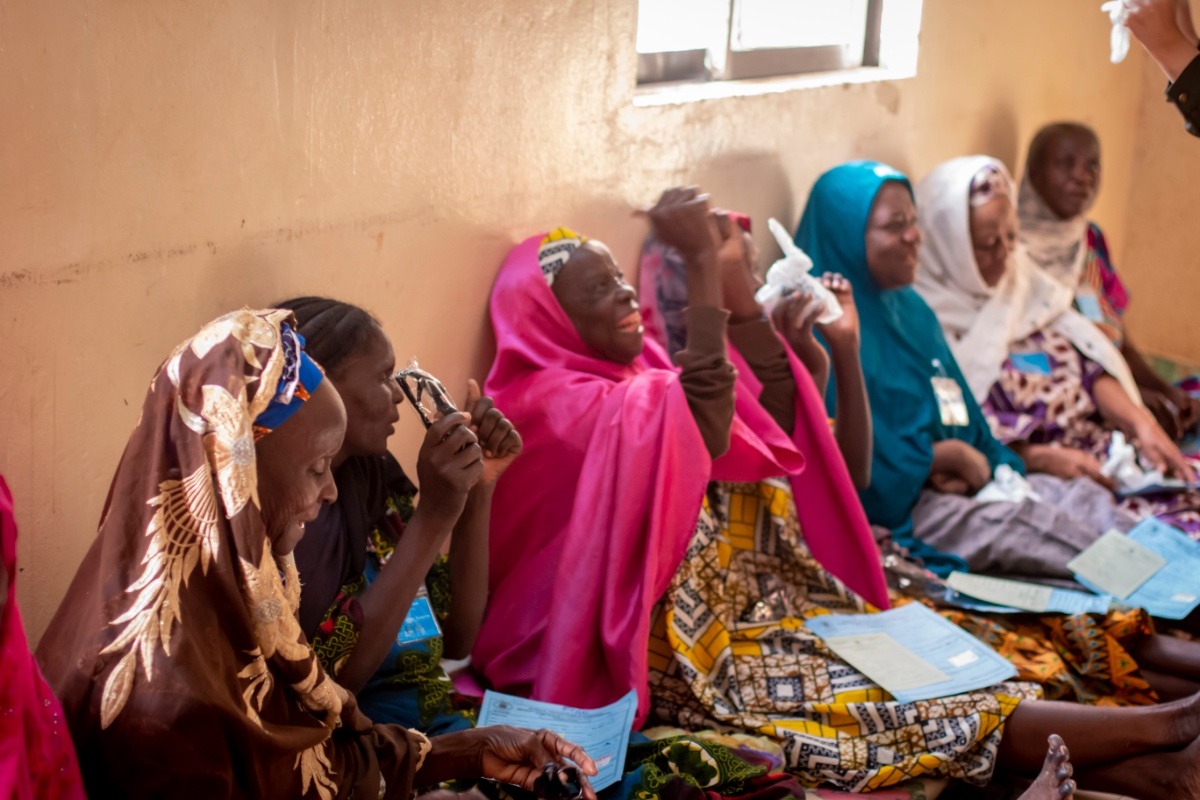 + Read More
We lost Aminah on 5/20/15, but fully intend to continue her legacy through this cause. We are currently working out legal bits and have already started contacting patients interested in Bangladesh (located in South Asia) and will God willing be able to expand and help a lot of people. Thank you all for your support and prayers.
+ Read More
Read a Previous Update