Always Believe In, Magic!
$1,160
of $5,000 goal
Raised by
29
people in 20 months
I know that everyone​ believes that their dog is the best dog in the world and I believe that everyone is right. My dog, Magic has been my saving grace...He was a gift to me, a gift that I received a year and day before I lost my father to a sudden massive heart attack...He was the reason that I was never alone, the reason that I never gave up...Magic rushed into my life like a ray of light, full of energy, he made me want to be better, he made me want to live...And, for me, he made every day worth living, he added a spark of, well, Magic. A year and a half ago, Magic was diagnosed with discospondylitis, a very rare and serious bone infection, I was beside myself...Throughout his life, Magic has received the best care...raw fed, limited vaccines, no flea or tick poison, I was assured that this had nothing to do with my choices for him, still I felt baffled...Some people told me that I was crazy, this infection was serious and very costly but I made the choice to save him, several months and $8500 later, Magic had come thorough with flying colors...In seeing him you would never believe what he had gone though. This January, shortly after Magic's tenth birthday he was diagnosed with vestibular disorder. He was walking oddly and so the vet looked him over, we had no reason to believe​ that anything else was wrong, but he was not recovering in a timely fashion and so I took him for an MRI and then, well, Magic was diagnosed with two brain masses, one in his nasal passage and one at the base of his brain, the one at the base of the brain was beginning to press into his spine and causing the symptoms that resembled vestebuler disorder (loss of balance, head tilt)...If you have ever loved another, more than yourself you could imagine the horror...When my husband and I were able to pull ourselves off of the floor we took action and met with the wonderful team at VCC Hope on Narwalk CT. Magic will get everything that he needs but we need help....If you could be part of our journey and help us it this process we will be eternally greatful...This past December we bought our first home, we are kind of broke, the first thing that we did when we bought that home was gated a yard, for Magic. We will be moving this July, PLEASE PLEASE help us to help him to enjoy that yard, with your help he can do this, after all, he is, Magic.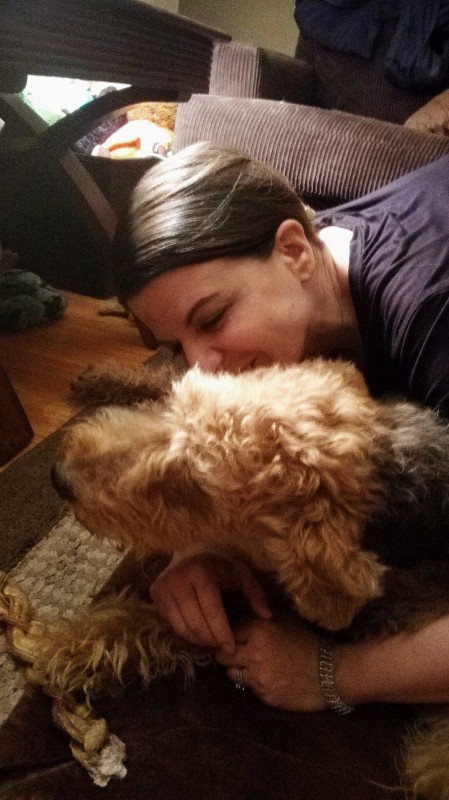 + Read More
Be the first to leave a comment on this campaign.