Adam's Powered Wheelchair
£22,803
of £21,403 goal
Raised by
286
people in 39 months
Adam is just 9 years old. He really needs a specialist powered wheelchair to enable him to have independence and to live a full life.
He has always been a full time wheelchair user and cannot sit unaided, stand or walk at all. He is full of fun, full of energy and keen to explore his world and be part of the action though.
On November 19th 2014 he had spinal surgery where metal rods were inserted into his spine to correct a very severe curvature of his spine.                        
He had outgrown his powered chair some time before but we couldn't replace it till after the surgery as we knew his needs might change afterwards.
Adam's back was in a very bad way before his surgery and the force of his body had wrecked the back of his manual chair. Both his manual and powered wheelchairs were funded privately as it is not always easy to get the right equipment through the wheelchair provision.
Since Adam's surgery he has endured a lot of pain and discomfort.  After the operation he couldn't even hold his own head up. He spent 10 days in the HDU at Bristol Children's Hospital, almost 200 miles away from his home, and has worked very hard to regain some of his previous abilities.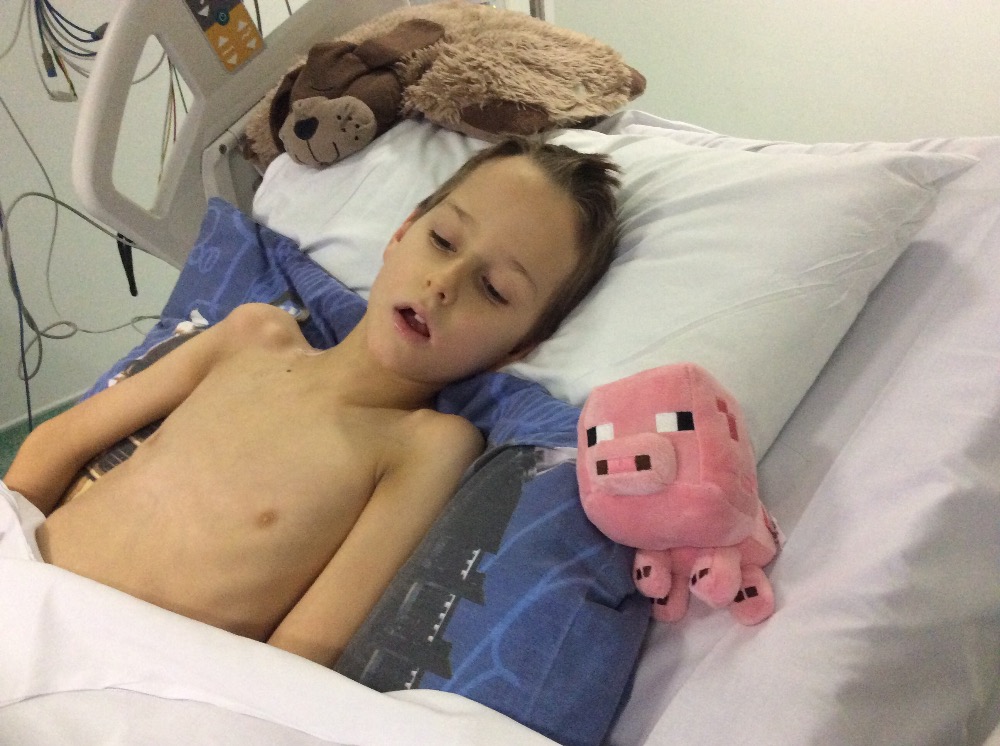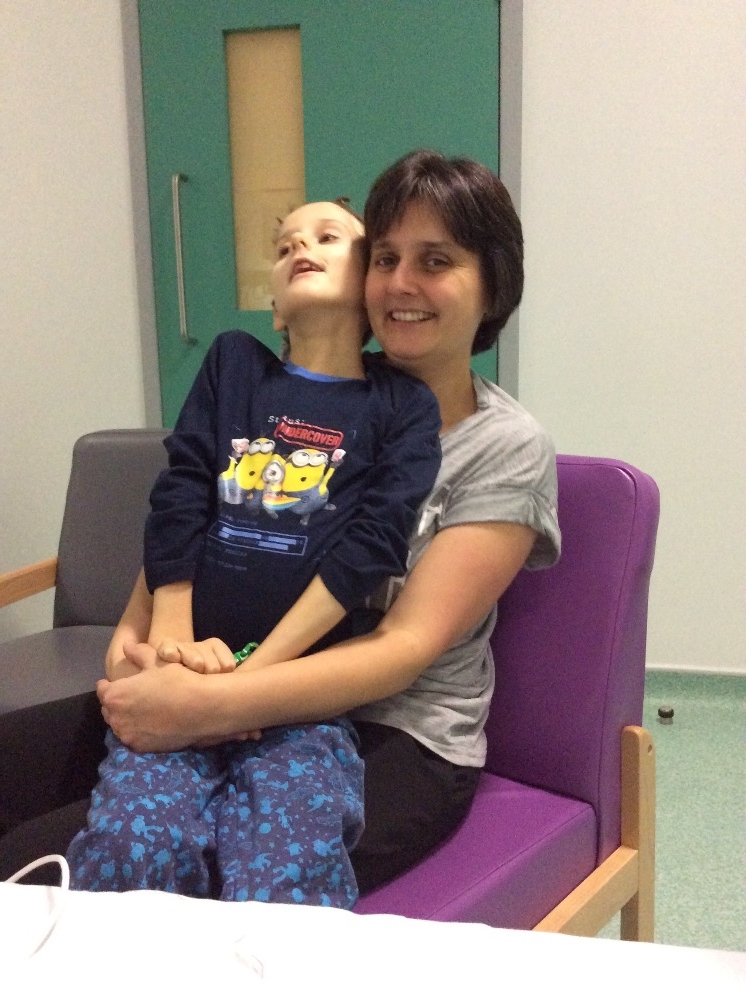 For or a long time Adam had no ability to move independently. A few months back Adam's family and friends came together to try to purchase a manual wheelchair which offered him the support he needed but which was light enough to self-propel a little. He was becoming very low emotionally. Thankfully, St Austell Brewery Charitable Trust helped to fund it.
Adam can self-propel a little when indoors but is totally reliant on others when outdoors. His mother, his main carer, has a back problem caused by the demands of caring and can no longer push a manual  wheelchair. Without a powered wheelchair with a full recline function to enable his personal care needs to be met Adam is limited to staying very close to home. He enjoys so many active outdoor pursuits but needs the right chair to enable him to lead a full life.
The chair which meets his needs is expensive but can be adapted to meet his needs, has a full recline function to enable his care needs to be met and has a specialist kit which enables it to be locked down in the car automatically. Using straps to lock down a chair is a very physical job. Adam's mother cannot manage it and he needs a chair which can be locked down automatically to enable him to continue to lead the active and full life which his family has always worked hard to provide, till now.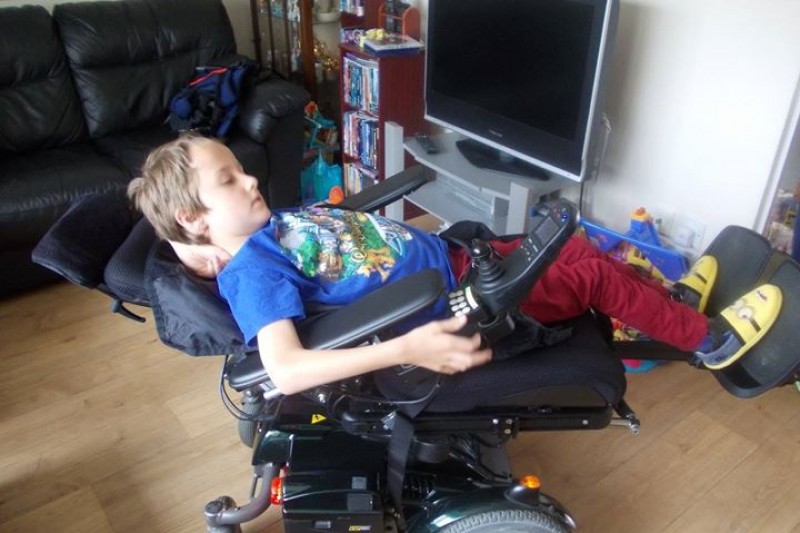 Please help Adam if you can. This little boy has been through so much in his lifetime. He has a neuromuscular condition, skeletal problems and osteoporosis among his difficulties. At birth all his joints were contracted. He has endured many hospital admissions for serious chest problems and for surgeries to improve his life.
Adam works hard every day to be as strong as he can be.
Adam has a website
www.adamsfund.co.uk
 with lots more information about his life so far. There is a sponsored bike ride planned for September to help raise the necessary funds. Details are on the website.
Difficulties with getting the right wheelchair at the right time are sadly all too common. Adam and his family were very pleased to help WellChild to support a national campaign to try to improve wheelchair provision for all.
https://www.wellchild.org.uk/news_item/right-chair-right-time-right-now-campaign/
Adam is a funky, happy little boy with a lot of friends and a lot of interests. He has no fear and is keen to try everything the world has to offer.
Adam travels almost 200miles every 6 weeks to get to a vital hospital appointment to lengthen his spinal rods. The journey is currently very difficult due to Adam's care needs. The right chair, Permobil C400 Corpus 3G Lowrider will make he journey so much easier.
Adam's world has enough limits. The right chair really will make a difference. Since November 19th 2014 this lovely little boy has had no independence outdoors. He has relied totally on others. This little boy has used a powered wheelchair from being 2 years old till the age of eight. He needs to be mobile again.
+ Read More
Be the first to leave a comment on this campaign.