A Liver for Kanoa Manners
$4,790
of $10,000 goal
Raised by
64
people in 34 months
Two months after Kanoa was born, he was diagnosed with "Biliary Atresia". A rare disease of the liver and bile ducts. The bile ducts become inflamed and blocked which causes the bile (waste) to remain in the liver. Without bile excretion, the liver becomes damaged. The only treatment for Biliary Atresia is a surgical procedure called the "Kasai" procedure (allow bile drainage) which was performed on him at two months old. Since then, Kanoa has gone thru numerous doctor visits, hospital stays, laboratory tests and procedures. Received antibiotic treatments and albumin transfusions. He takes daily medications to prevent infections. The family recently learned that little Kanoa's liver is slowly failing and the only other option is a liver transplant. Unfortunately, both his parents are not a match and is unable to give a piece of their liver to help save his life. The family is currently seeking a suitable "Living Donor" with blood type O.
The family will have to travel from Hawaii to California for the surgery. They potentially may have to move there depending if Kanoa gets placed on the transplant waiting list if there is no living donor candidate available. Any funds raised from this site will be used to help pay for medical/insurance costs, flight, lodging and ground transportation for the family. A little bit goes a long way and it will be greatly appreciated.
Kanoa is a bright little boy with a strong heart, full of life. Despite whatever he is going through, we hope and pray that he gets the transplant he needs to live a long and healthy life. Thank you all for your love, support and understanding!
Aloha,
Pukaua Manners, Anuhea Kamakele & Big Brother Kana'i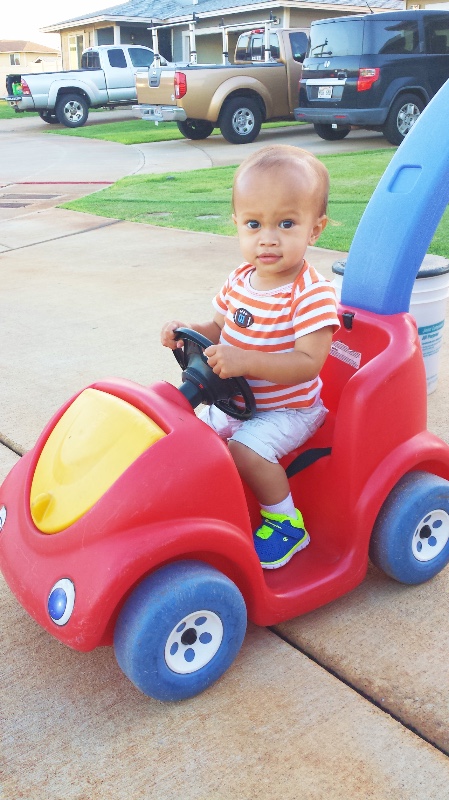 + Read More
At 9 months we had to have my daughter have surgery out in california...it was not a fun situation. However,the ronald mcdonald house helped out MASSIVELY. I think we paid $15 a night to stay there,and it was right behind the hospital,so almost every need was taken care of! The hospital was also excellent,and specialized in children. If you have a choice of hospital,i would highly recomend the childrens hospital in madeira,california.
+ Read More
I know how ur feeling my cousins baby jus went threw the same thing his name is rylee McMillan they stay at the Ronald McDonald house in cali if ur street g out about money the state will help u n ssi
+ Read More