Educational Arts Society
$315
of $1,000 goal
Raised by
17
people in 56 months
Children come into the world with all of the mental blueprints for success: innocence, joy, williness to learn and undeniable love. What happens from birth to manhood is still a mystery to mankind.  What we do know, is that there is a spark that grows in each child, giving him the tools to dig deep into the soil of education and sow seeds in the arts and sciences.  
This site is rooted in the arts--specifically, music, art, poetry and talents that lead to action and entertainment.  It seeks to build an awareness that allows any child who is ready to develop his innate abilities in discipline, social skills, artistic development and productivity to have a level playing field irregardless of race, color or socio-economic level. 
A building, situated in the heart of Detroit, will be catalyst that brings people, donated time and talent together.
 Help us renovate this building--one dollar and one-step at a time!  Give FREE lessons to some of Detroit's most talented, but economically-challenged children!

These are the kids that touch your soul!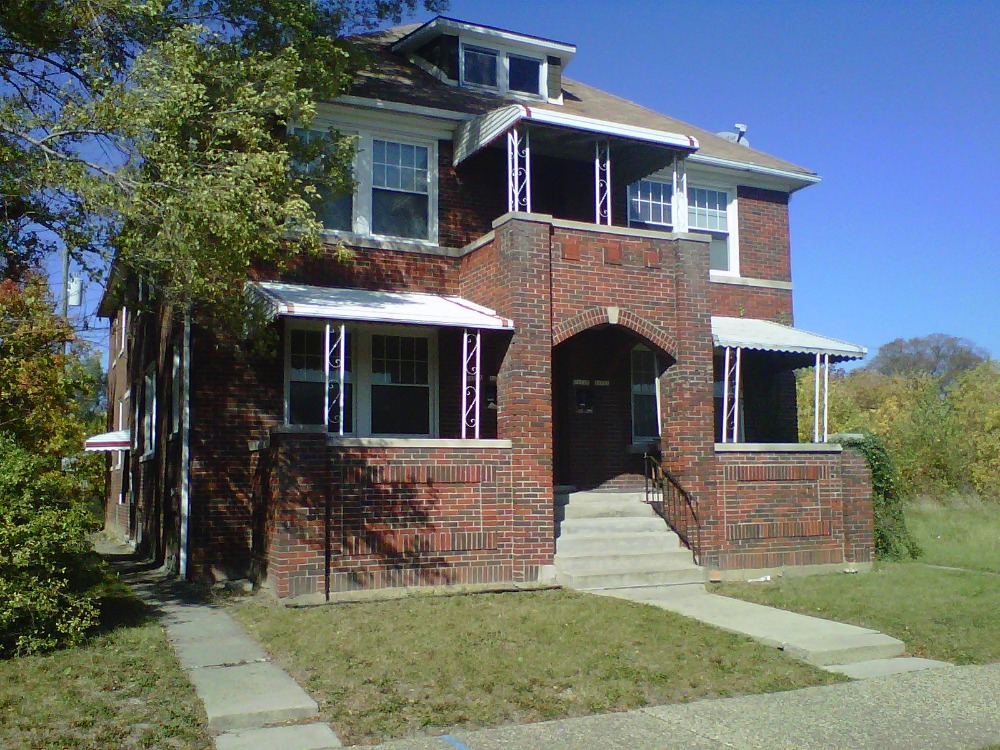 The BuildingWho is this us? Educational Arts Society,
a 501 c 3 tax-exempt non-profit organization . whose mission is to aid young artists in developing a professional skill-set in art, music and theater as well as a basic value skill-set that sets a child on the pathway to a positive life direction.  Such a program is entitled
A Three-Step Approach to Life Direction: Who Am I?  Where Am I Going? How Am I Going to Get There?
The Plan

Four 
specific directions outline the beginning stages of development:  
securing the building, removal of the trash next door and tear-down the dangerous building next door, re-zone the area and build the interior of the school. 


So far, what has happened?
1.  The building owner is using personal funds to renovate the building and will donate a year of rent to the school once it opens. 
2.  The owner has also installed new carpet, new cabinetry, bath commode and vanity, repaired the ceiling, painted the walls and will purchase and donate a piano to the school. 
3.  The building sits in a residential zone and the City of Detroit requires architectural drawings, ($1000- $2000) application fee ($350) and building permit ($300) to determine if approval will be made for rezoning.   
4.  Costs for changing the parts of the building structure to meet Code specifications for handicapped students are estimated at $15,000 to $20,000.  
5.  Pleas for the building next door (which belongs to the City of Detroit) to be torned down have fallen on deaf ears.
In the future, pictures of the surounding area and the interior of the building will be shown here.
Music Instruction


Music instruction will begin with music theory, music history and piano and voice instruction.  Other instrumental instruction will be added as the music program advances.
Administration


An office will be used for the signing-in and out of students, sending out invitations to fund-raising activities, online retail store activity and other contact information.  No funds will be stored there.
One individual will be hired to place items in the online store via picture-taking, written description of merchandise and other necessary tasks for online retail production and implementation. 
Removing the Eye Sore Next Door


There is a building next door to this property that has been empty for many years, the homeless have made it a home from time-to-time.  It is high time that it be torn down.  The City of Detroit says it is on "The List" to be removed, but  . . . you know, I have heard that for several years now.  It seems taxpayers' money is not enough . . . private funding is needed.  So, this fund will add removing that building as part of the renovation process.  We need your help!  Five dollars is a good place to start . . . even a dollar.  Let's keep it going!
This is a project for all Michigan lovers!
+ Read More
Be the first to leave a comment on this campaign.