Eloise Museum in Westland, Michigan
$375
of $10,000 goal
Raised by
13
people in 35 months
The Westland Historic Village Park is looking to raise funds in order to build a one of a kind museum that tells the story of "Eloise".  This facility cared for thousands of people and set the standards for medical practices, some of which are still in use today.  Located at 857 North Wayne Road in Westland Michigan, the Westland Historic Village Park is currently renovating the over one hundred year old Rowe House located on site to be the new home for the "Eloise Museum."  We have received hundreds of artifacts that have been donated by Wayne County and appreciative citizens who share our dream of telling this great story. But, more work still needs to be accomplished.
Between 1839 and 1984, many people who had nowhere else to turn in life came to Eloise and found warm meals, a caring staff, medical treatment, work, and the friendship that they lacked outside its gates.  The Westland Historic Commission and Society (a 501c3 non-profit) wants to build exhibits that inspire future generations to get involved in preserving this history.  In addition, we are looking to educate on the seriousness of mental health and how far its study has progressed thanks to Eloise.  We want to create a memorable experience for families who through genealogical research are attempting to gain closure on family members who stayed and maybe even passed away on the grounds.  
The grounds are set to be sold and soon, this site, which gave so much to so many, will fade into memory.  If you support history, museums, and/or the study of mental health, we would be extremely appreciative if you would donate to help our cause.
Visit the Westland Historic Village Park's Website Here!
The future home of the Eloise Museum located at the Westland Historic Village Park.
The Powerhouse Smokestack, demolished in 2006.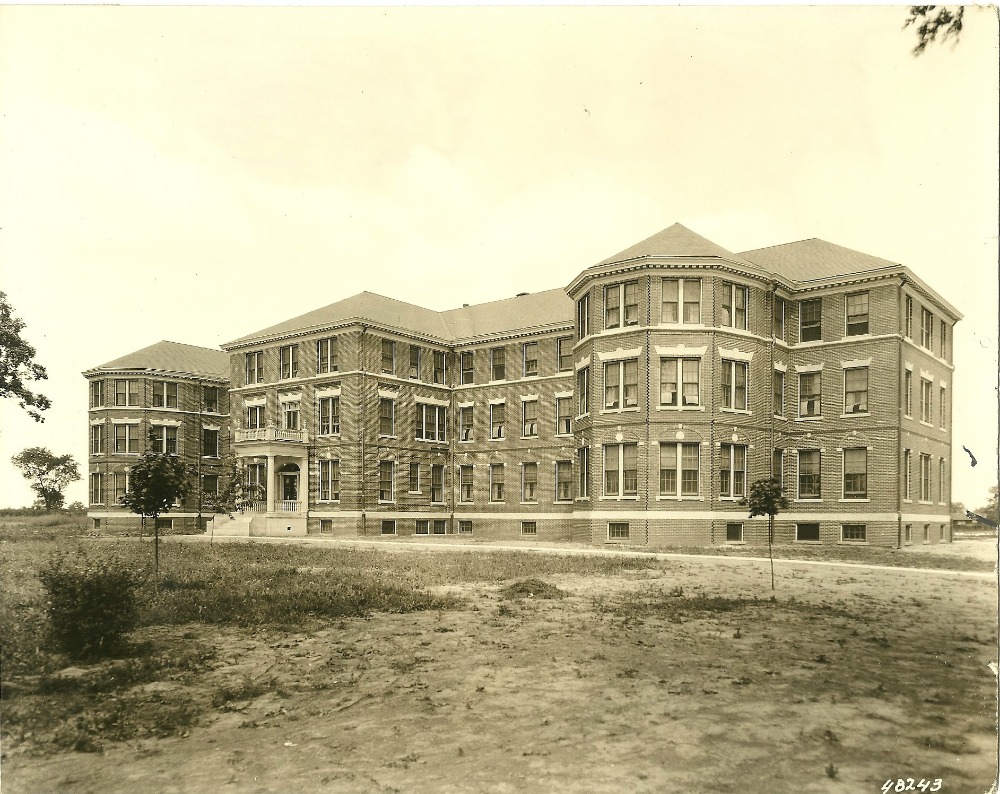 An original photograph of the back of F/I building, circa 1943.
+ Read More
Thanks for visiting our page! The Eloise grounds are up for sale and that could mean the end of its physical legacy. As a result, we at the Westland Historic Village Park are feeling the urgency to preserve and conserve the scores of artifacts that were donated to us by Wayne County. The Eloise Museum will be located at our complex at 857 North Wayne Road and will be opening soon with continued support from people like you.
+ Read More
I thought elosie was up for sale for $1.5m... Just questioning where this museum will go since it has been reported in the news it will turn the land into housing developments. Eloise has a huge place in many many of our heart. Especially those of us who have the historical love for it.
+ Read More