Hannah and AMTC
$6,050
of $6,000 goal
Goal Reached!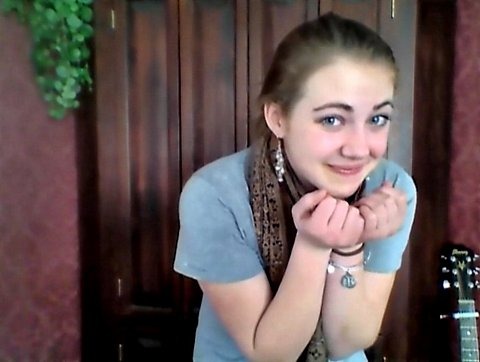 Hi everybody, 

I'm Hannah Maynard.  As many of you know, I've been writing my own music, singing and playing the guitar for a few years and have established a YouTube channel where I post some homemade videos of both my original work and several covers ( http://www.youtube.com/HannahReneeSongs ).  Desiring to have my music published, I've researched several recording studios with the idea of putting demos together for record labels to hear.  What I've discovered is discouraging.  First, in order to produce a decent quality demo, I would need to come up with several  thousand dollars.  Second, even if I come up with that money, record companies don't accept demos from completely unknown artists.  

I've prayed a lot about this in recent months.  I've brought my discouragement before God and asked him what He would like to see me do as a steward of the talent He has given me.  It all belongs to Him.  I belong to Him.  So I figure He must have some sort of plan.  

That's when a friend told me about AMTC.  Actors, Models, and Talent for Christ (AMTC) is a nonprofit ministry dedicated to making good bolder in film, fashion, music and theatre.  Through a unique faith-based educational program, AMTC teaches performers how to become positive role models in the entertainment industry, then introduces them to top media executives through its international talent conference.  

My parents and I investigated AMTC online and really liked what we read.  Then we attended an informational seminar presented by AMTC's Chief Serving Officer, Carey Lewis.  We were excited to hear the vision AMTC has for reaching a darkened culture through furthering the careers of Christian artists in the entertainment industry.  

"Arise, shine, for your light has come, and the glory of the Lord has risen upon you.  For behold, darkness will cover the earth and deep darkness the peoples; But the Lord will rise upon you and His glory will appear upon you.  Nations will come to your light, and kings to the brightness of your rising." (Isaiah 60: 1-3) 

So, I auditioned for this program.  And guess what?  I scored among the highest ratings they give and received a callback.  I've been invited to participate in their Bridge training program over the next few months in preparation for AMTC's national SHINE conference in Orlando, Florida this July.  During this six-day Christ-focused Talent Conference, I will be given the opportunity to fellowship with Christian performers from all over the world, attend seminars by industry executives to learn about the entertainment industry from experts within the field, and perform for key industry decision-makers; VIP's from major record labels as well as casting directors from major studios and production facilities.  

There are already over 75 Agents, Managers, and Casting Directors confirmed to attend the SHINE conference.  I will have the opprtunity to perform for them onstage in showcase performances as well as to participate in one-on-one interviews with them during the week.  Part of my training also includes professional head shots and professionally produced print marketing material for me to leave with these VIP's once they've met me and have seen me perform.  

This opportunity is fantastic and to learn more about it, please visit:   http://www.amtcworld.com/

Now here's where I need your help.  I need to acquire quite a bit of funding in order to be able to participate in this venture. Tuition for the training, promotional material, and conference itself is $4000.  Transportation to the conference, as well as lodging and food for the week will cost about $2000.

Having prayed about this, I'm creating this crowd funding page, trusting that if God wants me to walk through this door of opportunity He will put it on your hearts to sponsor me.  Essentially, I've set this account to "all or nothing" ensuring that if I don't reach my entire $6000 goal by April 7, none of your funds will be accessed.  

If you, like me, have a burden for our culture, believe that Christians shouldn't abdicate the arts to the evil one, and would like to partner with me in redeeming the arts for Christ, would you please consider making a donation of sponsorship on this page?  

Much love in Christ,

Hannah Renée Maynard
+ Read More
Update 1
Posted by Hannah Renée Maynard
58 months ago
Share
I am overwhelmed with the love and support you have all shown to me! Thank you so very much for your donations, prayers and for passing the word. I am so excited to be able to attend SHINE this July in Orlando! Many, many, many thanks! CD's will be made and mailed by the end of the month. I love you all!
+ Read More
Be the first to leave a comment on this campaign.