Girl attacked by unprovoked pitbull
$1,155
of $5,000 goal
Raised by
11
people in 38 months
This is Lauren Galts story.
Lauren never thought that she would be a victim of being attacked by an unprovoked legally declared potentially dangerous pitbull who had 3 previous strikes against it.   She was viciously attacked by this dangerous pit bull on march 6, 2014.   She was invited to a house to hangout where she was unaware that this potentially dangerous animal was on the property let alone an animal at all.  When she had walked in the door she was greeted by a pitbull and a housemate, she was not afraid of this pit since she's grown up around animals and had never been threatened by a pitbull before and has never had a reason to be afraid of any animal in particular.  When she walked into the house she was greeted by the house mate who was holding the snarling dog by his collar.  She set her purse down and put out her hand for the dog to sniff in hopes of making him more comfortable.  When she took her hand back she reached to put her car keys in her purse, and that's when the dog lunged at her face.  He took one very large bite to her face before he was grabbed off of her and held down. She was bleeding profusely from bite marks into her forehead, mouth and nose.  She was rushed to the hospital where it was determined that a very large chunk of her house had been eaten.  She was put into emergency reconstructive surgery for 6 and a half hours.  She's since then had 2 reconstructive surgeries and between 10-12 various scarring procedures and various smaller procedures  in hopes of getting her nose and all of its parts put back together. The responsible party is pending a felony charge under owning dangerous animal/dangerous animal causes severe injury to a human. 
 Lauren is a hard working young woman who doesn't deserve to be held responsible for something that could have easily been prevented had the owners followed the laws and regulations set in place for them when they signed over for the dog.  Said owners did not have renters insurance and have fled the state, avoided her lawyer (who eventually dropped her specifically because the owners are "hiding" and running from process servers and to begin they did not have insurance on their dangerous animal which they were again supposed to have).  We're hoping to raise enough money to help hire Lauren a lawyer, help pay for her current surgery bill and get her some justice!  Lauren is 25 years old and deserves to live her life to the absolute fullest.  She is too young for this and it's highly unfortunate that she has to pay for somebody else's mistake.
Lauren has amazing support from her family who have been there by her side every day taking care of her.   She feels truely blessed to have such an amazing family!
Our family appreciates anything small or large and are forever grateful!! God bless!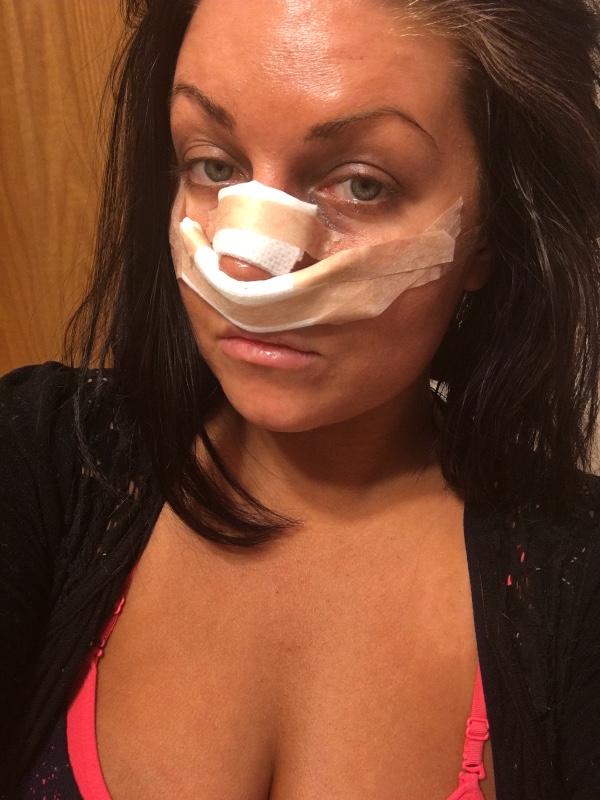 + Read More
Update 1
Posted by Lauren Galt
8 months ago
Share
2 years later and still working on getting my nose put back to a tolerable state. I had a full reconstructive surgery in April of 2016 and it's been made very clear by multiple surgeons that my nose will never be "normal". I will forever have breathing problems, I will forever not have hardly any muscle or cartilage to my nose and my allergies and upper respiratory system will always be 3-4 times more sensitive than anybody else's because what's been lost has to be made up through other nerves. If it's possible, I'd love all the help I can get in hiring a new lawyer and possibly some help with my future expenses as this is something I'll have to deal with for the rest of my life. I've been responsible for this all on my own after insurance kicks in because the responsible party fled the state, did not have insurance on their dangerous animal when they should have and have not tried to help at all. There are some things that insurance will and will not pay for and most of the time I have to pay half of whatever i'm having done. I'm currently working on paying off the estimated $4500 from my most recent surgery. I know I'm not dead or in a coma and I look fantastic now but I got here because of me and my hard work and it's about time that people know!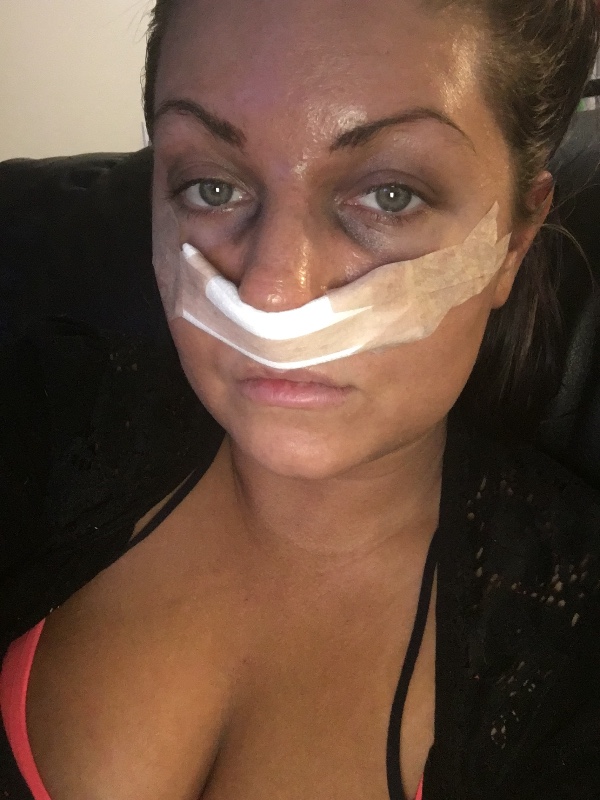 + Read More
Be the first to leave a comment on this campaign.