Help Larry Smith Accident Recovery
$25,850
of $30,000 goal
Raised by
485
people in 44 months
On Sept 8, 2015, while returning from Dragoncon in Atlanta to home in Columbus, Ohio, Larry Smith of Larry Smith Books, along with family friend Joni Dashoff, had a rollover accident in the book-laden van on Interstate 75, at the Niota exit in Tennessee. Joni was apparently unscathed. Larry was not so lucky. After some gentle persuasion he was taken to Parkwest Medical Center in Knoxville. After assessment there, he was transferred to University of Tennessee Hospital for admission. That's the part that everyone knows.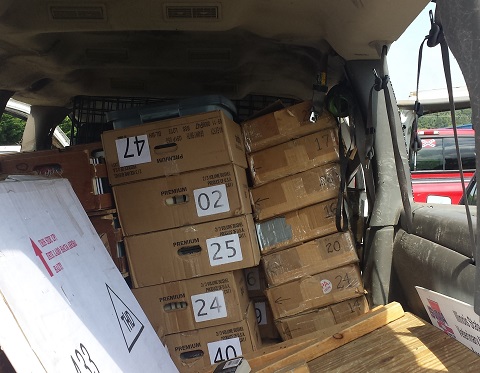 Larry and his wife, Sally Kobee do not engage in the whole social media scene. Since Sally was using our house as a base of operations while Larry was hospitalized, I did my best to keep everyone updated on Facebook, and through other avenues. Many people sent goid wishes and offers of assistance. At that time, they were of the opinion that insurance would cover the losses. That's what you have it for, after all.
Well now, reality is setting in. Larry is back at home, but will be feeling pretty rough for awhile. The insurance company have advised them what they will pay for the totalled van. It is nowhere near what it will take to replace the van. They will also only pay for a limited amount on a rental vehicle until they get it replaced. We don't know about what they will cover for the loss of books. They are still going through them to determine how many are still saleable.
Many folks have asked how they could help. Larry and Sally have been selling books at conventions for 25 years, and never had anything like this happen. They are fannish family. Now we can all help them. Please give generously. We don't know how much they will end up needing, but GoFundMe asks for a target, so I picked one out of thin air. There will be a full accounting, and any surplus will go to a recognized charity. They have authorized me to set up this page on their behalf. I will be happy to answer any questions you may have. Thank you.
+ Read More