433
18
Help Kendra be Independent and Free
$67,845
of $120,000 goal
Raised by
428
people in 2 months
"One minute I was having a great day and, just like that, the next thing I know, I'm on a plane to Edmonton with no feeling in my legs." -Kendra
On March 2nd, 4 days after her 27th birthday, Kendra went to Jasper for a weekend ski trip with her friends. The day was perfect-blue skies and ideal conditions. But on her second run of the day while coming around a turn, Kendra's skis caught an edge causing her to lose control and throwing her backward into a tree.
Her friends were the first to respond. That was when she told them, "I can't feel my legs."
Within minutes ski patrol was on scene, stabilizing her and sending her by ambulance to the nearest hospital. From there she was air lifted to Edmonton and immediately admitted into the Intensive Care Unit where her concerned parents received her.
X-rays revealed that Kendra had broken three ribs. Her back had broken in two places and her spinal cord had been significantly damaged currently paralyzing her from the waist down.
With such a complex procedure the surgeons needed days to prepare for her surgery. On Tuesday March 5th, Kendra underwent her operation. Now recovering from surgery, Kendra is trying to maintain a positive but realistic outlook on life. Things will be different for her from this point on as she learns to cope without the use of her legs.


"I always hear people saying that in an instant, your whole life can change. I never really knew what that meant until this happened to Kendra." -Friend 
Kendra loves the outdoors. She is a yoga instructor, a ski instructor, and she bartends at Rogers Place in Studio 99 for Oilers' games and concerts on the weekends. She has a degree in Geology and has been presented with promising job opportunities this summer. Kendra is full of spirit and easily befriends everyone she meets. Kendra has been surrounded by family, including her retired parents, her younger brother and sister, friends and loved ones, who are all supporting her throughout this unimaginable accident. The community that surrounds her truly attests to the reach of her beautiful character and magnetic energy.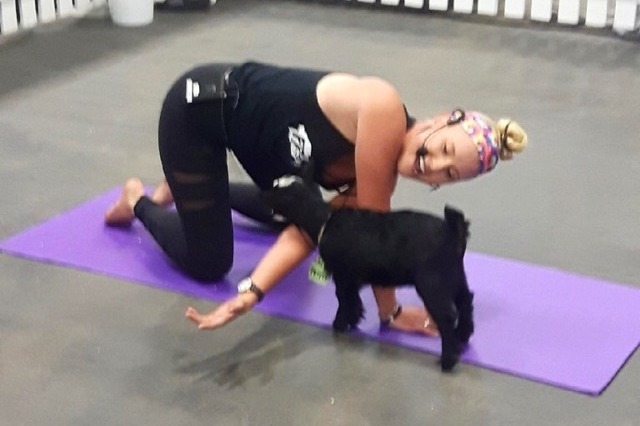 Unbelievably, life as she was living it has been slowed down. Now, it is about adjusting to a new normal. About restoring the happiness, independence and freedom that Kendra knew before the accident.
"This all still feels like a bad dream."-Kendra
While everyone has high hopes for her recovery and believes that Kendra's strength and fighting attitude will push her through, Kendra's rehabilitation will require significant financial support. Any contribution, big or small, will go toward ensuring that Kendra receives the best possible care throughout the difficult journey she is just beginning.
Your contributions will go toward:
- Her lightweight wheelchair 
$5500
- Wheelchair friendly vehicle    
$35,000
- Making her home more accessible   
(Bathrooms $12,000-Stair lift $8,000-Ramps $4,000)
$24,000
- Physiotherapy (2 a week for 3 years)  
$28,800  
- Covering her bills while off work (2 years)  
$45,000
- Treatments ( therapies, medications ect.)
$12,000
Total $150,300
"The meaning of life is to find your gift. The purpose of life is to give it away." -Pablo Picasso
Please help Kendra in any way you can. Every contribution of financial help or services will make an enormous difference to Kendra, giving her access to healing opportunities needed for rehabilitation. Help Kendra to continue sharing her spirit and her gifts with the world. Together, we can do so much.
+ Read More