Living Expenses and Medical Bills
$

14,097
of $25k goal
Raised by
132
people in 36 months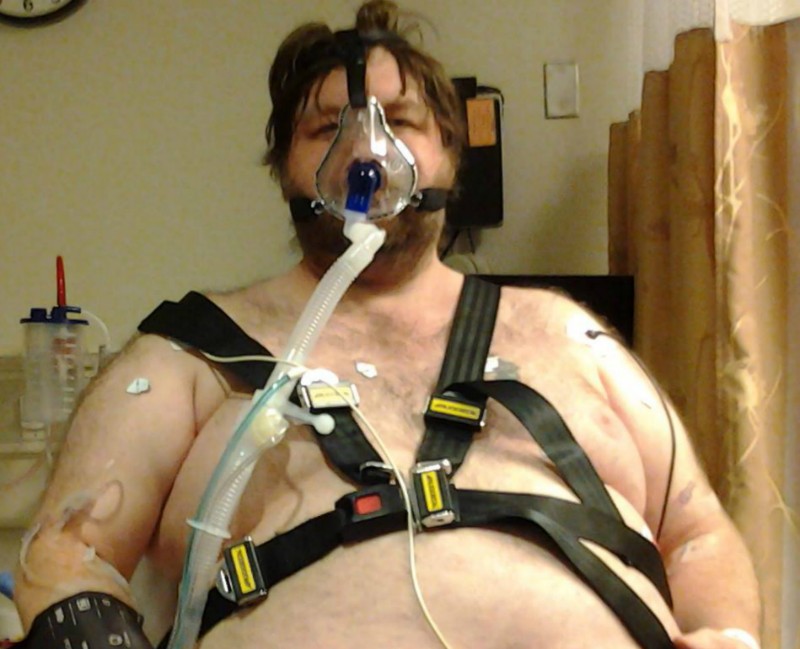 Hello. My name is Lee Garvin, by trade and ambition, I am a game designer and author. Twice in the last three years, I have had serious health crisises. In November of 2013, I fell ill with a life-threatening case of pneumonia, spending 10 days in a coma, and 2 months in the hospital or rehab. Then, this winter, I was hit by an infection on my defibrilator implant, sending me to the hospital with a 103 degree fever, where I stayed for 6 weeks.
I owe my life several times over to the skills and technology of the INOVA Hospital system, but unfortunately, they expect and deserve to be paid for their services. I currently have no reliable source of income and no savings, but I still need to pay rent, utilities, and buy food, in addition to the mounting medical debt.
I am home now, but not at my strongest. I have managed to discard the cane that I was using for 18 months (which I was afraid I'd need for the rest of my life), but endurance is hard to come by.
My dog, Mal, is convinced that anyone who comes to the door is going to take me away again, so he tends to get very protective (he loves his daddy).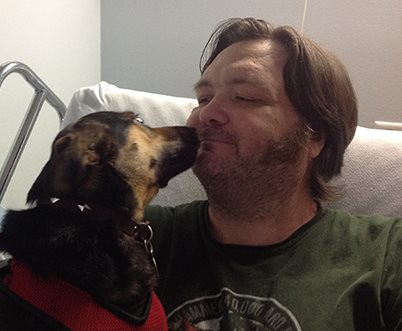 It feels strange to ask strangers for so much help, but I really don't know what else I can do, except thank you most heartily for your generosity.
+ Read More
Help spread the word!
 256 total shares