Taking A Trip With Serenity
$1,305
of $7,500 goal
Raised by
20
people in 38 months
Many people have the dream of an epic solo trip, one that enables them to explore a part of the world, and in the process gain a better understanding of people. But not everyone has the skills, the drive and determination to make that dream a reality. Arriving in Galveston, TX on September 11, 2014 he ended up spending the winter living on his boat because all his resourses were used up repairing the engine. The engine was beyond repair. Finally, after bartering to get a replacement, Jerry Nelson set sail from Galveston Texas on Thursday, April 30 2015 in the sailboat Serenity with his German Shepherd, Duke, as his only companion. The ultimate goal was sailing the Gulf Coast to the Florida Keys, and up the Eastern Coast of the United States.
There were setbacks from the start. The original engine failed and needed to be replaced. The new engine also suffered severe failures. Although the trip was initially scheduled to start September 11, 2014 Jerry instead spent the winter in Galveston repairing the engine. The delayed start depleted funds allocated for the trip but Jerry persevered.
As of this posting on July 30, 2015 Jerry and Duke have motored and sailed Serenity along the Texas, Louisiana, Mississippi, and Alabama Coasts to Fort Walton Beach, Florida. Although only a short way into his intended journey, Jerry has already experienced the very best of human nature: people curious, intrigued, and inspired by his journey and willing to help in any way they can. Whether that means following his Facebook page for the trip (see link below), offering encouraging words, sharing a meal, or providing engine advice or parts, or just wanting to give Duke a pat, Jerry has already been amazed and touched by the outpouring of support and interest in his trip. Unfortunately, Jerry has also experienced the darker side of human nature as well. His dinghy, which is essential to get back and forth from his moorings to land was stolen. Other intended thefts were apparently thwarted by the presence of Duke on the boat (proving that Duke is not only handsome but useful as well!). Fort Walton Beach has become a longer waypoint than intended due to engine trouble, which despite several repair attempts appears to require about a $3500 investment in the engine for Serenity to be underway again.
Jerry describes his journey as "A journey for all, by one, to enlighten the spirit of freedom and to encourage wellness of the mind, body, and spirit, free from alcohol and drugs.". And his journey has already touched many. As commented on the "Taking a Trip with Serenity" Facebook page, upon learning about Jerry's trip someone stated "wow, I am inspired to go back to seeking what I want to do. I really let that go and if he can do something so big I should take some small steps for me." This trip has already had a ripple effect inspiring people and we would like to see that ripple continue and grow into a larger and larger circle.
Jerry also states "Never ever thought it would be such an internal expedition, but a daily sailing trip. For example I've had my worst nightmares, deepest feelings of love for others, deepest reflections on wrongdoing throughout my life, pushed nearly to my emotional breaking point from isolation, which transforms to peaceful solitude and back" He never imagined that this trip would grow to this scale and involve so many followers.
Please help Jerry to complete his journey and continue to inspire people along the way. You can follow his trip and hear his adventures and the stories of kindness, as well as see his stunning photos, on Facebook:
https://www.facebook.com/pages/Taking-A-Trip-With-Serenity/471120756271888?fref=ts.
You can also ensure that he can replace his dinghy (which needs to meet specific size and functional requirements) and have appropriate resources to keep his engine going by donating here.
Although donations are essential for the trip to continue other types of support are also sought and welcome including spiritual support, navigation help, weather watcher, emergency contacts, and local knowledge. Jerry would love to meet people along his journey. Duke would also benefit from a sponsor to get vaccinations updated and diagnose a skin condition that's likely a diet issue. Please help.
+ Read More
Update 2
36 months ago
Share


Serenity's on her second engine. The replacement was salvaged and repaired. It has been a good runner but suddenly lost oil pressure, scored the crankshaft while causing severe overheating, then failed. I removed the engine and repaired it on board. My repairs were short lived and resulted in the same sequence of failure. The engine was opened again and inspected by a professional, and the engine is now determined to be a total loss. This has put the trip in a very difficult position as far as deciding to continue or not. Some people may be scratching their head because the decision has been made a few times now. I'm also scratching my head.

The damage is beyond repair and must be replaced. The best option is to replace the basic Mitsubishi L3E commercial diesel engine and swap the Vetus M3.09 marine parts over to the new block. It is the fastest, safest, most reliable, and least expensive. Without the engine the trip will certainly end. We have found a dandy of a traditional dinghy tender that needs repair, so let's give it one more shot.

Last week I ended up in the ER for dehydration and heat stroke. I immediately conceded the trip over, but today I am not only feeling better but have realized I have been pushing myself so hard I have been dehydrated all summer and it finally caught up to me. I love water more than ever. If I get help with the financial part of the trip I will commit to getting serenity seaworthy and assess our situation with safety regarding weather and proceeding with a more reliable vessel. I've exhausted all my resources. The list of parts, equipment, provisions, and supplies is ever changing. The primary problem is how to repair the engine and move forward, going from safe port to safe port during hurricane season.

Safety of life and property is first. Serenity is a Pacific Seacraft 25, a classic oceangoing compact sailing yacht, worthy of restoration. We just need her engine to run, get some bottom paint, and all equipment be safe. Please help by spreading the word, chipping in a few bucks, anything at all. A commitment to paying it forward has already been made.

Sincerely grateful,
Jerry Nelson and Duke
Sailing Vessel Serenity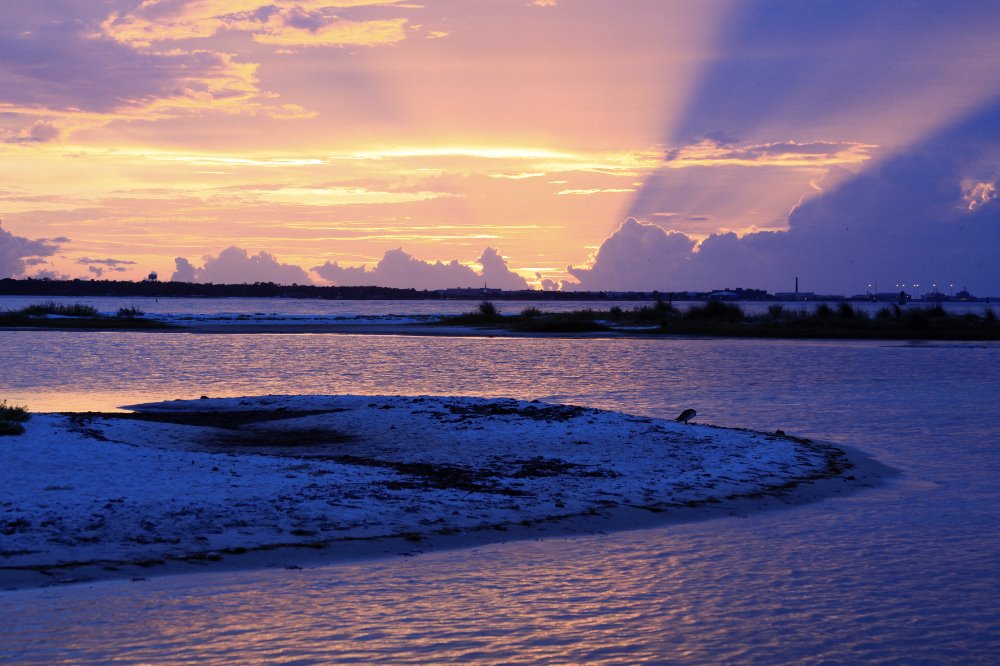 + Read More
Update 1
37 months ago
Share
Duke was able to take a trip to Airport Veterinarian Clinic in Destin, FL, and was given the full treatment. It was quite the canine rodeo, but became a full clinic love-fest. He is in perfect health and physical condition, and a fine example of the German Shepherd Dog breed. Thank you Dr Kelly, and the generous and kind donor.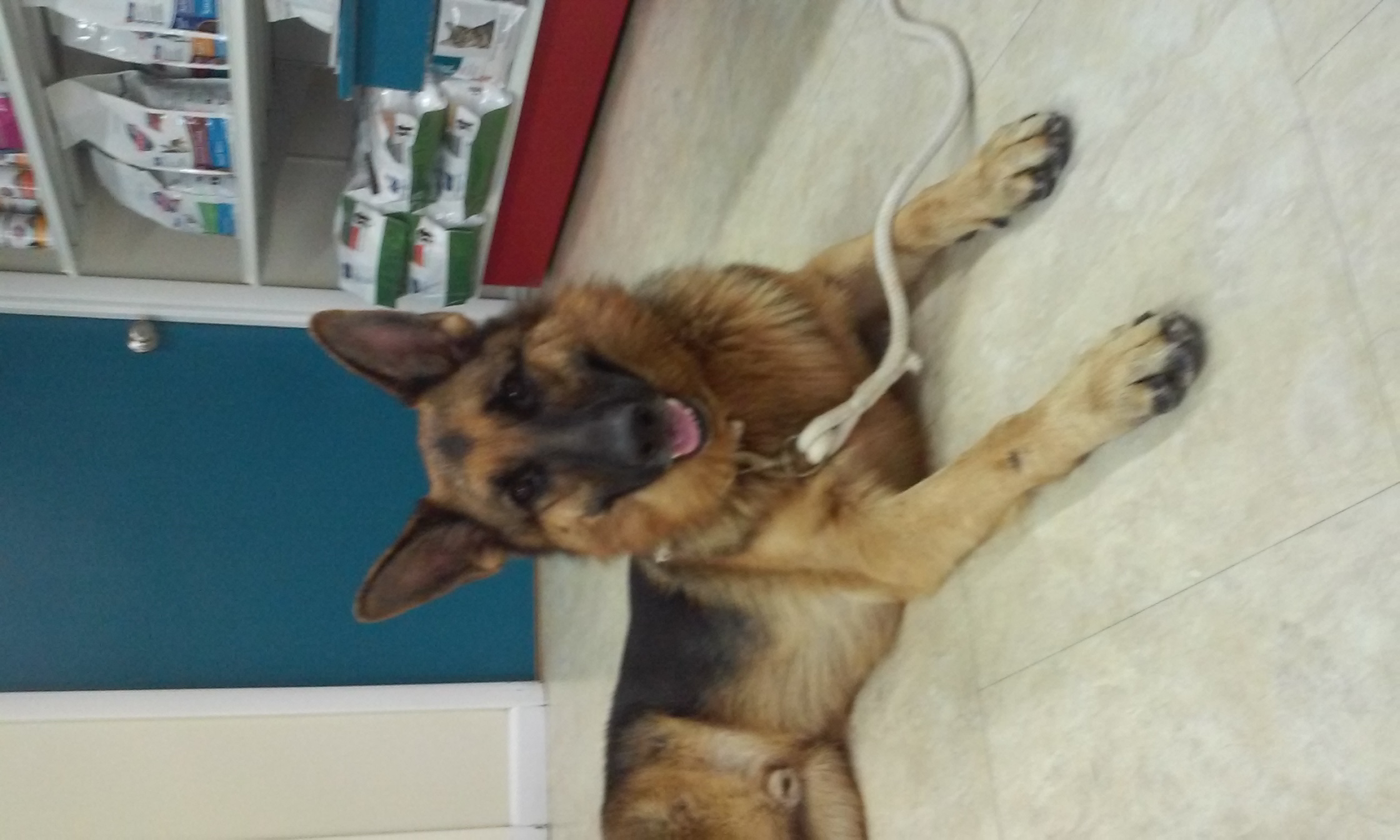 + Read More
Read a Previous Update
Be the first to leave a comment on this campaign.