Teachings from the Horse Nation
$2,364
of $3,000 goal
Raised by
27
people in 39 months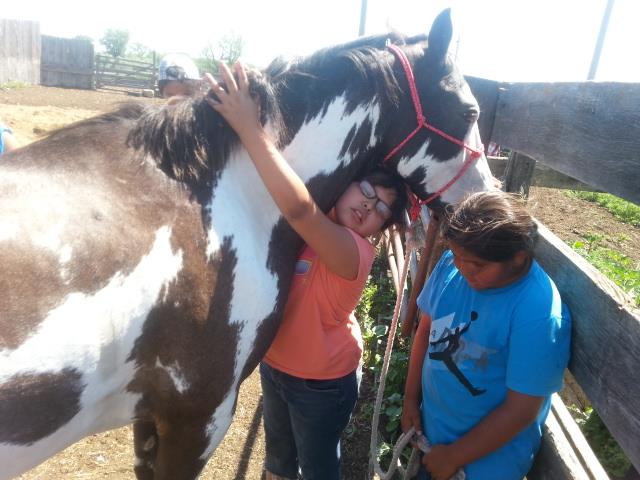 Our horses. In the Lakota language we have a concept about horses called, Sung Nagi Ksapa. Sung refers to the horses themselves, Nagi can be translated as spirit but is also the spiritual essence of everything in creation, Ksapa can be translated as wisdom but is also ancestral wisdom. Sung Nagi Ksapa can be translated as Wisdom of Spirit but it goes much deeper than that. Ancestral wisdom of the spiritual essence of all of creation. Horses are connected in ways that we can never hope to be. They can sense a thunder storm a day or two ahead of time, same with blizzards, sickness, even death. It seems to me that it's through our interpretation of what's happening in the arena that their actions (horses) become metaphors but it's actually much deeper than that. Just my thoughts though.
Our youth. Everybody wants to feel connected in this world.  We all have a unique human need to feel a part of something.  Today, I don't think that our youth feel that.  I don't think they feel connected to their people through their language or their spirituality.  I don't think they feel connected to mainstream society or the rest of the world for that matter.  What we're trying to do is to help them to center themselves again.
The Project:  I once had someone ask me, "How do you teach someone how to ride a horse?"  I thought about it for a while, then said, "You don't.  You teach them how to have a relationship with a horse." This Project is about horses connecting to youth who are in trouble, and about the healing which can occur.  We want to expand on our initial work, build on our initial success, and further develop our own unique form of culturally based equine therapy/therapeutic horsemanship, blending our own traditions with mainstream ideas to network with existing funding streams to build a sustainable project.
Unfortunately we fell short of our goals and our horses are at risk of losing their home.  We owe $3000 in lease and haven't been successful raising this for our horses.  If our horses lose thier home, we risk losing a very special place where healing occurs.
+ Read More
Be the first to leave a comment on this campaign.