"The Price of Providence"
$8,449
of $25,000 goal
Raised by
66
people in 57 months
Hi Everyone,
I am working on a documentary film project that is very special to me, and I hope you guys can contribute and get the word out so that this thing becomes a reality.
Imagine this: You are convicted for a crime you did not commit. You serve 10 years in prison before finally regaining your freedom. You sue the city for compensation for that injustice, and the courts conclude that you are entitled to $5 million. Just as you are about to get that money though, the city files for bankruptcy, and suddenly, you're left with nothing.
That nightmare is reality for Dwayne Provience, an incredible Detroit man about whom I am making a documentary film.
I work in the Michigan Innocence Clinic at the University of Michigan Law School. We are attorneys and law students who help innocent people who have been wrongfully convicted of crimes they did not commit, as they work to regain their freedom. You can read more about the Clinic's work at
its website
and
Facebook page
.
My official bio and contact information can be found here
.
Dwayne was one of the first people our Clinic exonerated. His story is quite epic, from beginning to end.
Dwayne was arrested, charged and convicted of a murder in Detroit in 2001. He was finally released and exonerated in 2010, with the help of the Michigan Innocence Clinic. The case was groundbreaking for our nascent innocence clinic, which was the first exclusively non-DNA innocence clinic in the country. It proved what the MIC's co-founders, Bridget McCormack and David Moran, had said when they started this clinic: A non-DNA innocence clinic is absolutely essential to help undo massive injustices that occur in criminal cases where there is no DNA evidence to test.
(Photo Credit: Leisa Thompson Photography)
Dwayne's case turned out to be a perfect prototype by which to demonstrate all that goes wrong in our justice system and highlight the need to correct it. It involves a whole host of factors that we know to be key players in wrongful convictions: Lying witnesses, a bad defense attorney, police and prosecutorial misconduct, etc. University of Michigan Law students Latoya Antonio, Judd Grutman, Maria Jhai, Nick Cheolas, Brett DeGroff and Robyn Goldberg were all instrumental in helping to uncover the misconduct that occurred in Dwayne's case, and ultimately to helping him regain his freedom. (To read more on Dwayne's case,
check out this great article
.)
But above all, this case involves a man unlike any other. Unfortunately Dwayne is not alone in being wrongfully convicted. What makes his story special is his unbelievably positive personality, and his will to overcome even the most daunting and unfair obstacles. Dwayne's perseverance through the hard times, his constant faith and hope, and his ultimate resurgence are truly inspirational. He has rebuilt his life, bettered himself through training and education, and somehow regained a sense of peace and normalcy "" all in what has to be record time.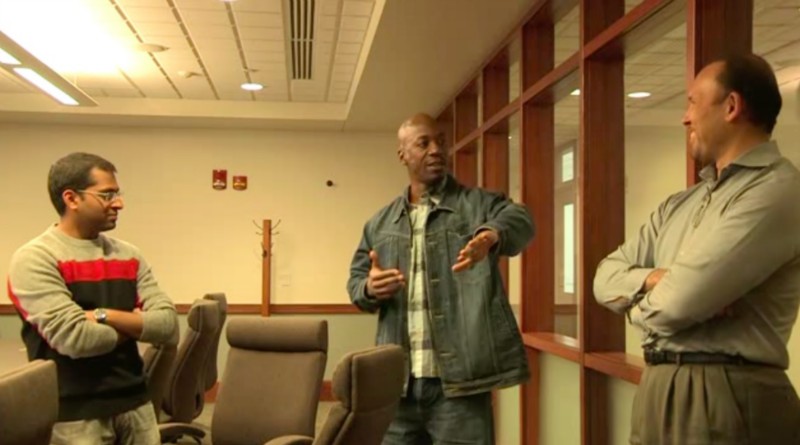 I undertook this documentary project to tell the story of this amazing man, in addition to raising awareness of the egregious misconduct that causes wrongful convictions like Dwayne's. We started filming in October and the production process will continue for a few more months. There are of course considerable equipment and labor costs involved in all stages of the production process. Though I am working with as tight a budget as possible, this project simply cannot be completed without funding assistance.
I hope you can help me make this project a reality. Please consider making a donation, and forwarding this campaign to others as well.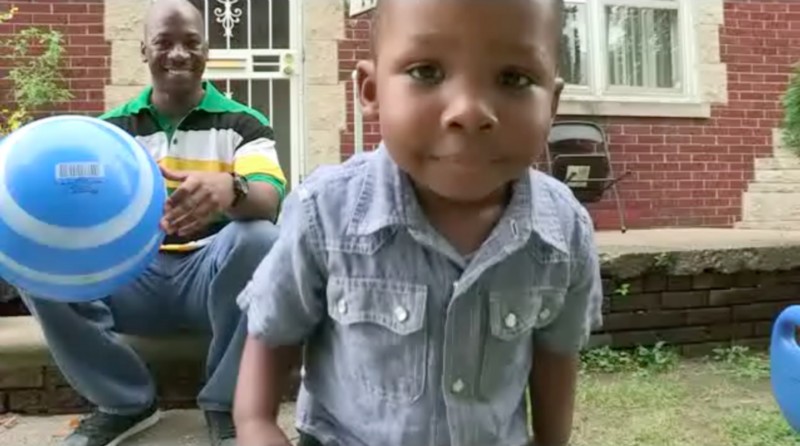 Thank you, and please feel free to contact me with any questions.
Imran
+ Read More
Be the first to leave a comment on this campaign.