Sarasota Arts Short Film - 50 Words
$3,530
of $5,000 goal
Raised by
24
people in 24 months
Thank you for visiting the GoFundMe page for our short film, a 30-minute romantic comedy called "50 Words".  

A Sarasota, Florida-based project, we are a merry band of theater and film folk telling a story set in the theater world of Sarasota. 

50 Words and Sarasota Film
This is an exciting time unfolding here in Sarasota, as we grow into becoming a film town. The Sarasota Film Festival, Manasota Films, the growing programs at local schools, and the efforts of the Sarasota County Film Commision are creating opportunities for generations of future artists to move into film. 

On film, your magical moments last forever. With film, well-told stories gain the power to change thousands of lives for the better. And by becoming part of this project, you become part of the wave of cinematic excitement that is breaking over Sarasota.

A Story Set in the Arts
First and formost, this production will showcase the talent and cultural treasures of the Sarasota scene. This region is a mecca for the arts and "50 Words" will bring together over 100 actors and performers from Bradenton to Sarasota, Venice, Englewood, even Punta Gorda! (Check out the full list below.) 

What's more, shoot locations have included the Players Centre for Performing Arts, Florida Studio Theatre, the Clever Cup Cafe, and the arts-oriented Starlite Room - connecting renown cultural institutions across artistic mediums. 

We plan to share the finished movie at a special event screening in the Spring of 2018.

The story of "50 Words" follows that of lonely leading lady, Lilly Green. After a devastating breakup from her co-star, she writes her 50-word actor bio as a personal ad, seeking her perfect match from the audience each night. (A rom-com for sure!)


"Words Won't Do" is the musical within the film!

Who Are We?
This the creation of actor/singer Kathryn Parks . No stanger to the Sarasota stage, her passion for the local community inspired her to write this film and showcase the talents of the incredible people who live here while cementing it on the big screen!

Filmmaker Mark Palmer is producer, director and director of photography. His studio, Mars Vision Productions, is the premiere film production house on Florida's Gulf Coast. He's been producing award-winning film in Sarasota for over a decade.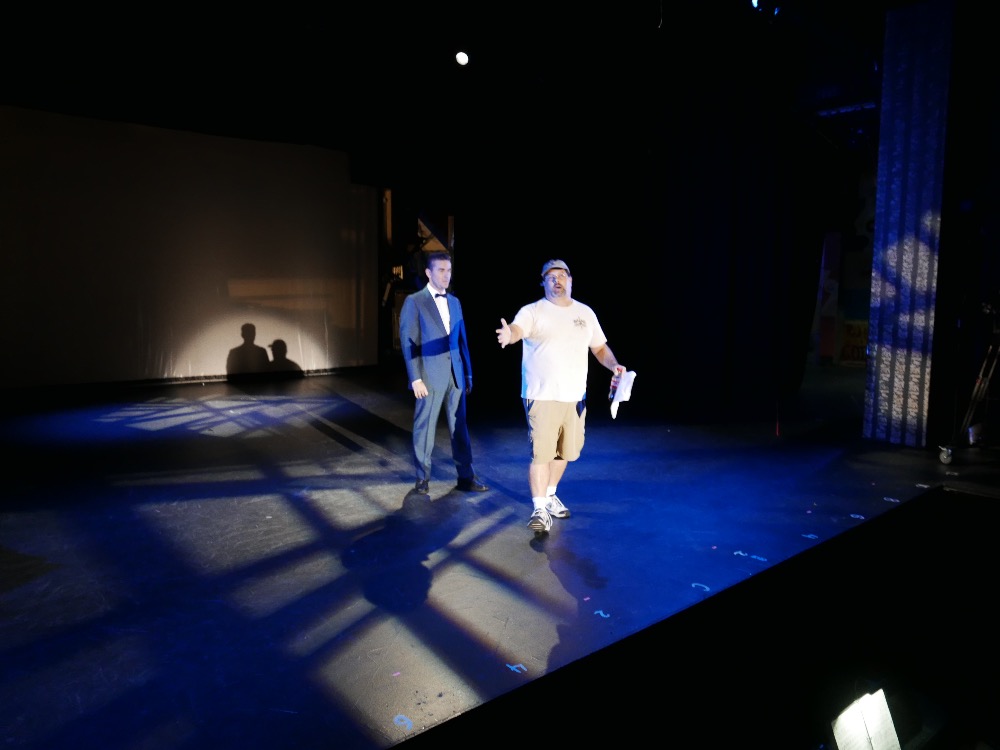 Kathryn and Mark have been collaborating for years. They are the team behind the ground-breaking art-inspired short film, The Enchantment of Bay Point Drive, produced with Michael Saunders & Company and the Sarasota Ballet and they collaborate each week on the award-winning Saunders in 60 web series. 

Actor, singer, and theatrical jack-of-all-trades Jamie Lee Butrum is co-producer, helping to bring every little moment to life.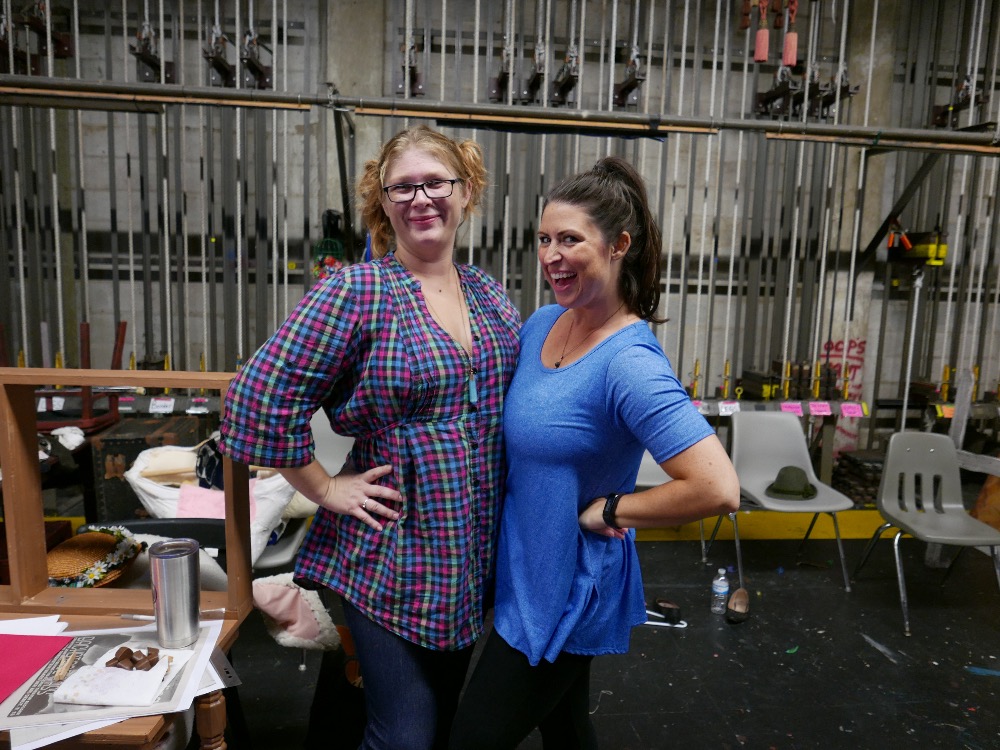 What's Involved?
While this project has completed filming, there are still many elements of post production which require funding. 

To give you a sense of the scope for this project, we've completed 13 total days of filming and cast
5 principal actors, 25 featured parts, 75 extras, 30 crew members and anticipate many hours of editing.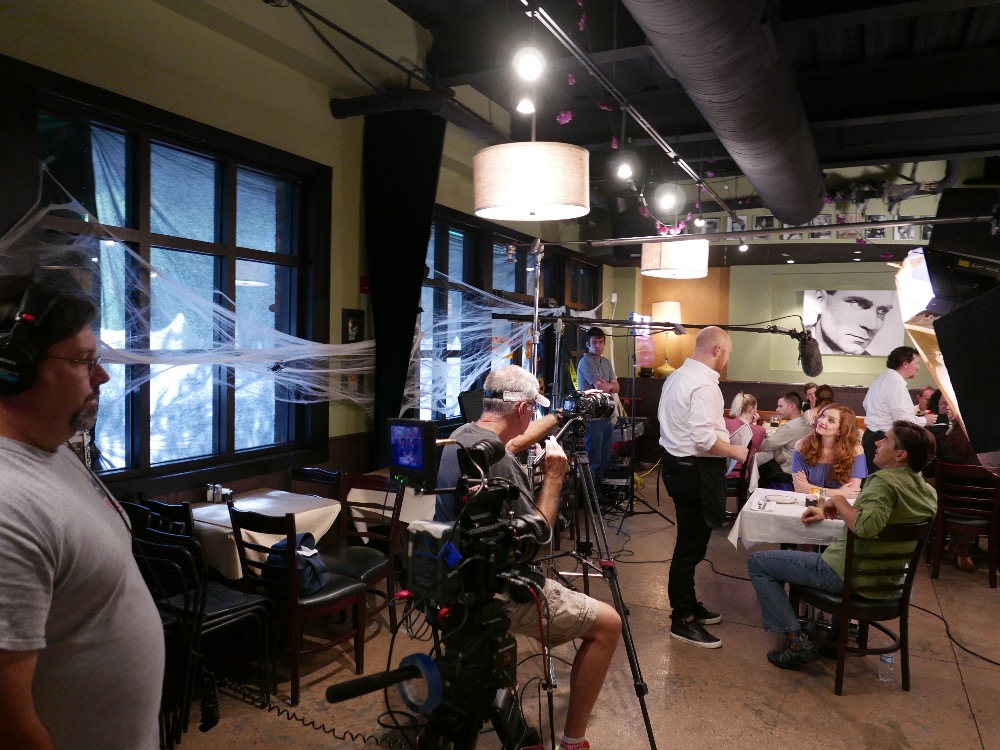 Why We Need Your Help
The producers of "50 Words" have invested their own capital but additional funds are needed to supplement those efforts and finalize the film including the following figures: 

Film composer ($1,000), key crew members ($1,000), make-up artist ($500), food for the cast and crew on shoot days ($1,000), props ($200), and post production including editing, sound mastering($1,700), film festival submissions, and distribution ($700).

This project is meaningful to all of those involved. With Florida film tax incentives limited, there are few opportunities for local actors and crews to work at their craft on camera. Our goal is to provide an experience where the entire team can learn, grow artistically, and have a credit for which they are proud.

Then, we'll submit the final product to film festivals and expose a wide audience to our local talents, beautiful settings, and world-class culture.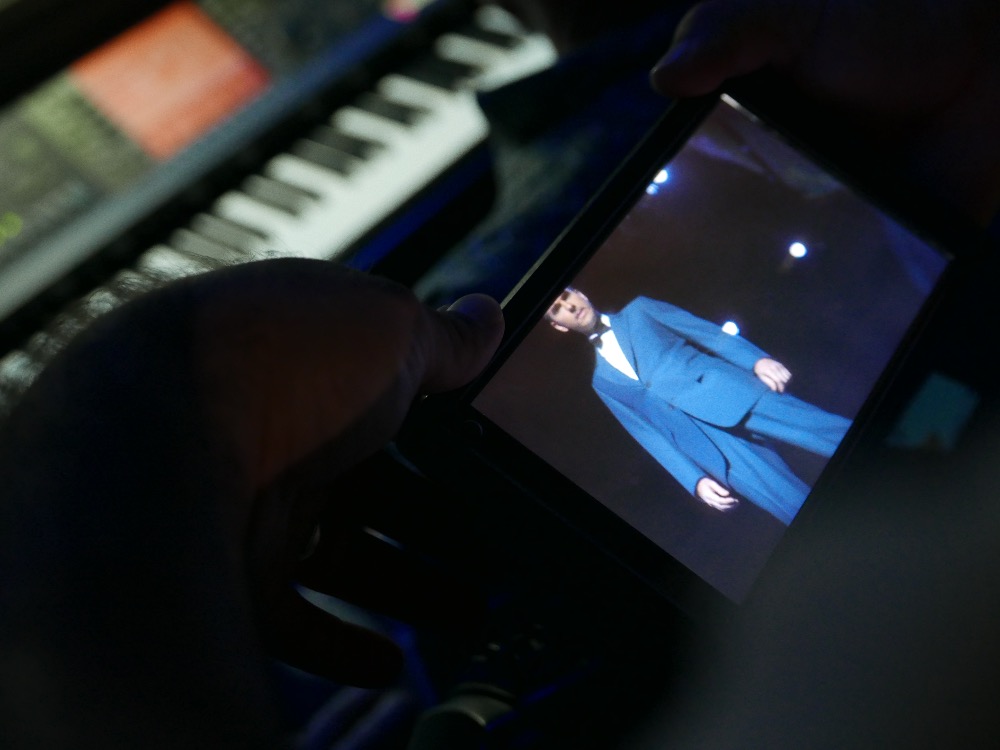 Charlie Logan plays Derek Woodruff, co-star of "Word's Won't Do", the musical within the film.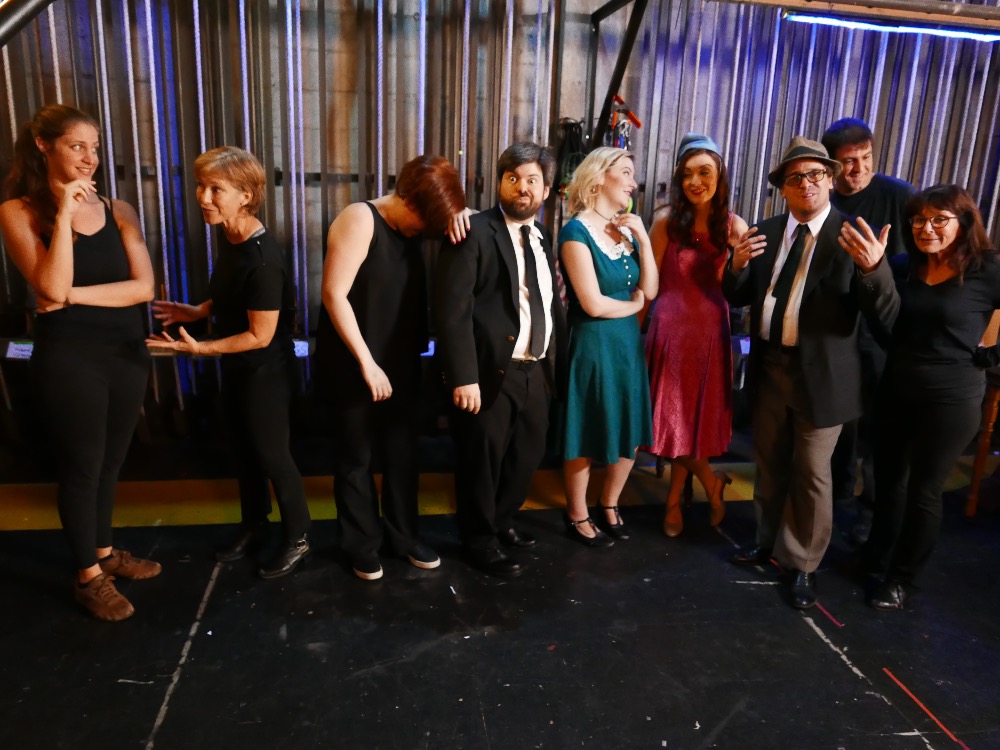 Amazing local theater talent appearing in "50 Words", shot on location at the Players Centre for Performing Arts.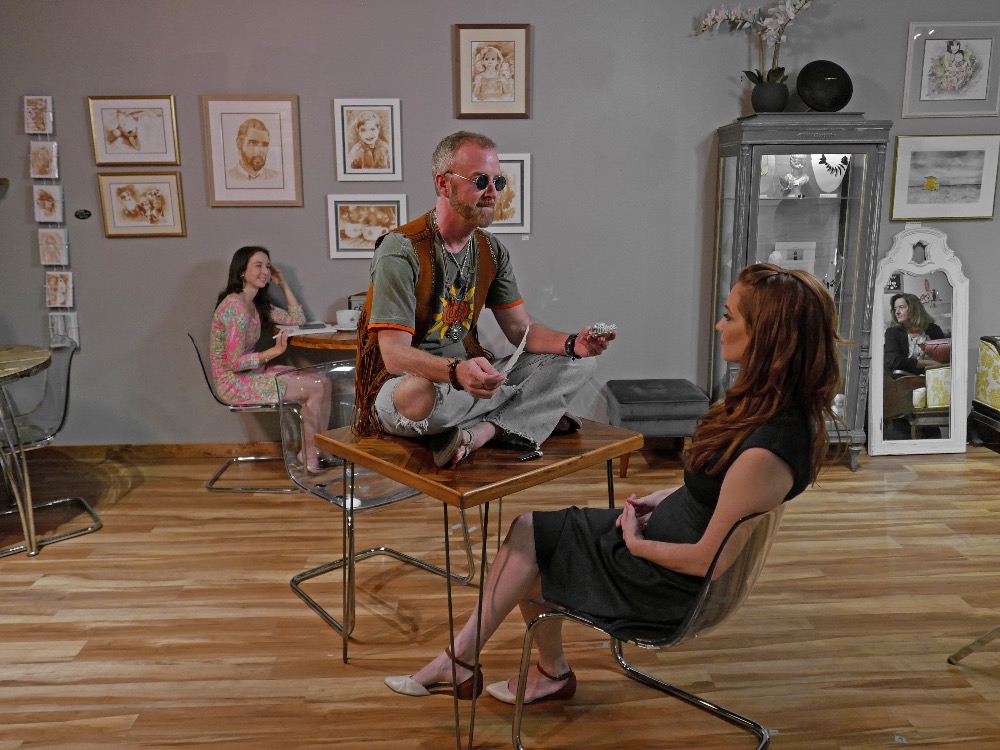 Jeffery Kin, Artistic Director of the Players Centre for Performing Arts makes a comical cameo.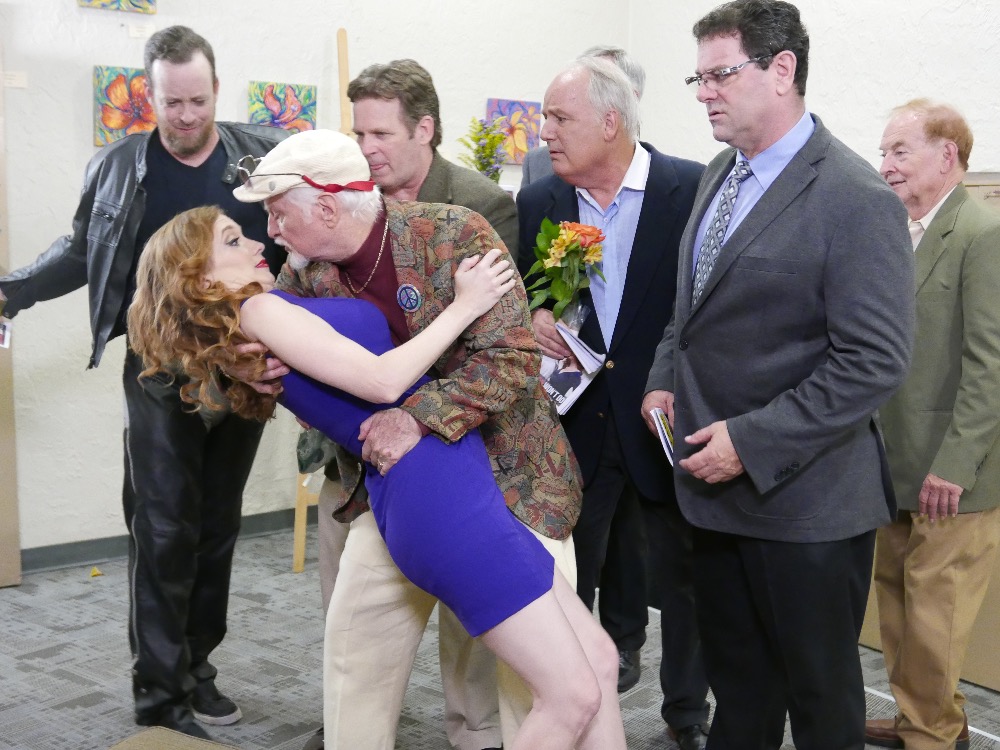 Talented actors, led here by Dan Higgs, as the story of Lilly Green unfolds. 

Thank You
We could not be more grateful to anyone who is willing to contribute financially to our goals. With your help, we can bring the gems of the Sarasota area to the big screen in a manner that will last forever! 

50 Words Cast
Alyssa Goudy
Kathryn Parks
Craig Weiskerger
Shelley Whiteside
Charlie Logan
Michael Rischer
Dylan Jones
Dan Higgs
Kelly Leisler
Nik Warren
Jeffrey Kin
Mathew M. Ryder
Barbara Bostic
Sharon Lesley Ohrenstein
Samantha Centerbar
Eve Caballero
Kirsten Sponseller
Jay Handelman
Jaszy McAllister
Ryan Fitts
Tom Aposporos
Geena Ravella
Lauren Ward
Elicia Sacco
John Andruzzi
Mark Troy
Mark Boemig
Dan Ohrenstein
Isabella Sholtis
Lindsey Nickel-de la O
Barbara Bostic
David Ohrenstein
Lynn Doyle
Edward Hamill
Lillian Moore

Creative Team & Crew
Mark Palmer
Kathryn Parks
Jamie Butrum
Bobby Brader
Lynne Bernfield
Vanessa Russo
Sharon Lesley Ohrenstein
David Ohrenstein
Danae DeShazer
Patty Abate
Leyla Wilson
Jessica Manzano
Parker Lawhorne
Joey Durango
Bill Sallaz
Eduardo Correa
Rory Smith


And our Awesome Extras!
Lauren Wood, Jonathan Parks, Amanda Heisey, Rumen Minev, Elliott Raines, Brian Craft, Tamara Solum, Mike Solum, Lucinda Schlotterback, Barbara Wolf, Maverick Wolf, Patrick Sholtis, Grave Vitale, Joshua Seavey, Ross Boehringer, Charlotte Crowley, Casey Hyde, Phillip Croome, Gina Marie, Jason Demerin, CariAnn Newby, Brizaida Ribalta, Steve Dickman, Sharon Dickman, Drew Deininger, Joseph Visaggi, Gwen McCaw, Blythe Desiree, Kayli Brown, Kamryn Brown, Rise Wells, Susan Manino, Rik Robertson, Allyson, Anna Maria Larson, David Larson, Nicolas Pinzon, Theresa Russo, Barbara Gagush, Lynne Bernfield, Venise Duchesne, Jonah Duchesne-Shaw, Emarie Marcan, Petr Marcan, Carrie McQueen, Rik Robertson, Denise Whitney, Phillip Troyer, Marko Sumney



Donate now and you can include your own name to this project with a Speical Thanks in the closing credits!
+ Read More
Update 1
10 months ago
Share
Thank you all! We've reached our halfway goal and are thrilled with all your support. We are currently working like mad to complete the film in time for the deadline to the Sarasota Film Festival. And, in case you missed it, Kathryn appeared on an Orlando talk show where we premiered a clip from the film!
https://youtu.be/KNXP75GCEHM
To finalize our project, we are looking for another infusion of funds to take it past the finish line. Support is still needed for sound, music, editing, marketing, and festival submissions.
Thank you again for your contribution and have a wonderful holiday season!
+ Read More
Be the first to leave a comment on this campaign.