Save 11th Gen Family Farm, Our Home
$9,785
of $265,000 goal
Raised by
63
people in 33 months
My family has farmed this land since the mid-1700s. My father and I (10th and 11th generations) have sacrificed everything for our farm, which is also our home. But time is very nearly out and, without your charitable contribution, I fear we will lose everything. I want to first say THANK YOU, you are HELPING MORE THAN YOU KNOW! We have two main goals: 1) To save our farm right now--$85,000. 2) To modernize our growing operation--$180,000--in order to secure our future… We are essentially two seasons behind on seedling and materials costs. The primary reasons for our current condition: 1)My father becoming deathly ill and hospitalized for the better part of two whole growing seasons.  2)Our only two employees (and closest friends), who'd been with us for years, both dying within six months of each other.  And 3) the final straw being the companies we get all our growing supplies from stopping the 20-plus year practice, without any warning, of allowing us to carry a balance if/when needed. Thus, we cannot continue growing unless our balance is paid in full--$85,000. For decades we have grown our crops, both in field and greenhouse, to the highest level of quality. Knowing that, many people have come to really count on us each season. Everything we do is by hand, which is primarily how we achieve such high quality. But it takes an astounding amount of time and attention to consistently produce at that level. For these reasons we also seek to modernize our growing operation with the one and only technology that we KNOW will SAVE a HUGE amount of TIME. It's also the only one we trust will NOT SACRIFICE QUALITY. To invest $180,000 to convert to an "ebb & flow" self-watering system of special growing tables can take the 6 hours-a-day task of watering by hand and achieve the same in 8 MINUTES! That's 40 hours a week that my dad and I could certainly use more productively.  Our potential is great and, of all the improvements we'd had planned for our business before being hit with this succession of devastating events, this one will have the greatest impact on our ability to provide the best product and service possible. Perhaps most importantly, it will secure the future of our farm, and our home, so we can continue to make people happy for years to come.

   Words can't truly express my gratitude to all of you who contribute to our goals, and who'd like to see this valuable resource to the community not be lost to history, like so many other family farms over the years, since the prevalence and power of ever-growing agri-business corporations has proved too much for many to withstand. Again, THANK YOU SO VERY MUCH! I truly feel that, after weathering so many storms over so many generations of Davis Family farming, we don't want this to be the way we it all has to come to an end. We don't want to let you down. I want to continue to these traditions, keep our home, and continue to grow for all of you the flowers you love and look forward to each season.  Please know what a huge difference you're making by donating to our campaign and/or sharing our story with others.    Much, MUCH LOVE & THANKS!  --Branson Davis
+ Read More
Update 2
33 months ago
Share
I just want to say a big Thank You to everyone! Every bit helps more than I can even express with words. Your help by giving, or sharing, truly means a lot. I'll admit I've been pretty worried, and I had no idea what to expect at the outset of all this, but you've certainly helped me feel more hopeful than I felt even just a few days ago... Thank you all so much!
+ Read More
Update 1
33 months ago
Share
Thank You!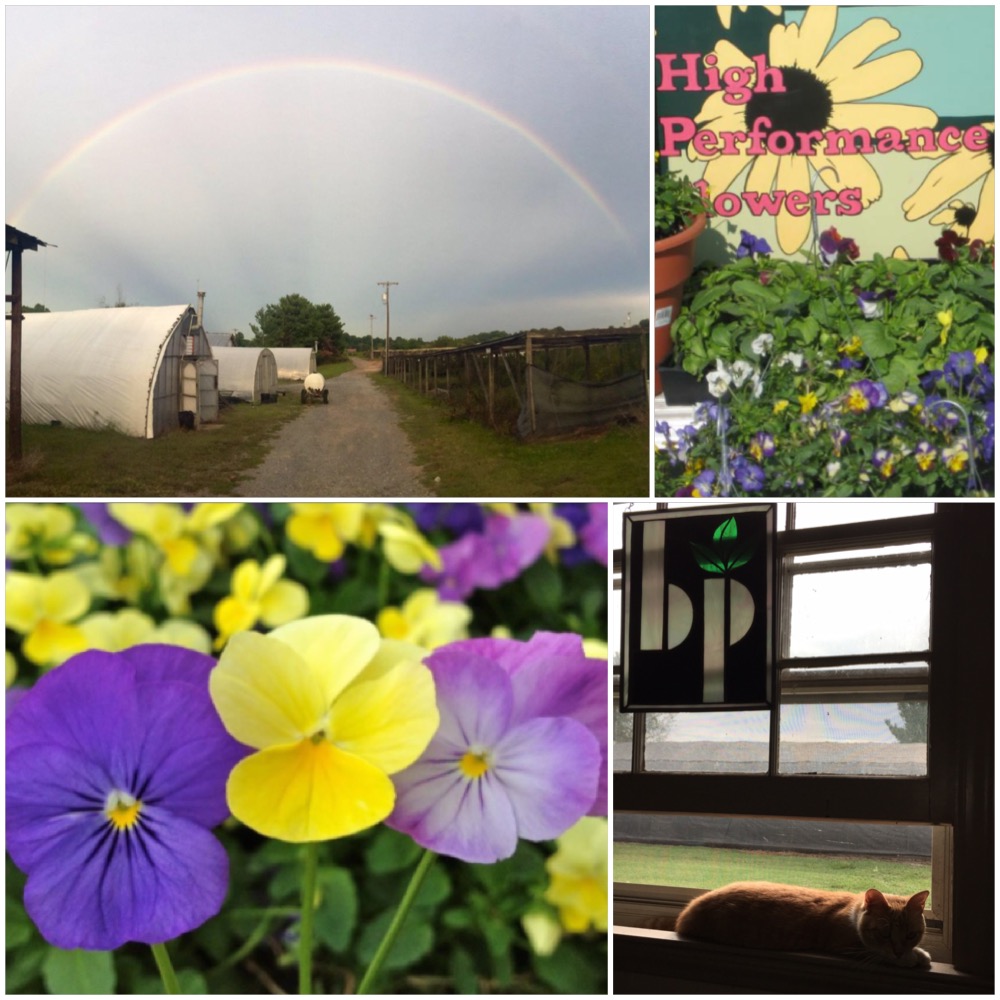 + Read More
Read a Previous Update
Be the first to leave a comment on this campaign.