Help4Refugee Children
£22,106
of £25,000 goal
Raised by
524
people in 37 months
Hello and welcome to our page.

Connect with us, we would love to hear from you.

Visit our: Website
Keep in touch on: Facebook
Send us a Tweet: @Help4RChildren

*Please note that the current figure fundraised here, reflectes the total of our efforts since we begun 2 years ago and not the current amount that we have avaliable. With regular trips to Northern France, your support today is key to keep going. Your donations will always only  be used to directly help refugees.

Help4Refugee Children (H4RC) is an independent grass roots humanitarian organisation created in October 2015, following several visits to Dunkirk and Calais Refugee to deliver humanitarian aid.

During these visits we grew extremely concerned about the conditions in which children and families are living in refugee camps, with little access to essential sanitary facilities, education and support.

Aware of the psychological traumas that the children were suffering, as well as the visibly difficult and dire conditions in which they lived made worse by the winter; we were so heartbroken to meet babies as young as few weeks old that we knew we had to go back, we knew we could not go home and ignore what is happening and continues to happen just two hours away from our doorstep.

So we returned, time and after time and never looked back. For two years now, we have been building engagement with refugees focusing on families, young children and unaccompanied minors by running various creative arts workshops - the benefits of these workshops are: teaching basic English, developing confidence, fun and engaging team building helping children develop trust and maintaining hope during this difficult situation by helping to reduce stress and improve mental health.

Today, our work continues to encompass a number of four important aspects.

  1. We deliver humanitarian aid to refugee camps and illegal settlements
  2. We carry out creative art workshops with children and their families
  3. Support families on their arrival to the UK and continue to build engagement
  4. We advocate for the rights of refugees here in the UK and raise awareness

We do this because less than two hours away from the comfort of our home, there are people who have fled war, severe deprivation and terrorism; who are desperate for a chance to re-build their lives and not enough is being done to to help them.


These are some of the essential your money will buy: 
*100% of your donation will always go directky to help refugees. All receipts are avaliable upon request.


Food
Sleeping Bags
Tents
Baby Boxes with essentials for babies and toddlers
Safety alarms
Medicine
Basic toiletries
Sanitary products
Educational materials
Books to learn English & French
Phone credit for minors and familes so that they can keep in touch with their loved ones

Thank you

The Help for Refugee Children Team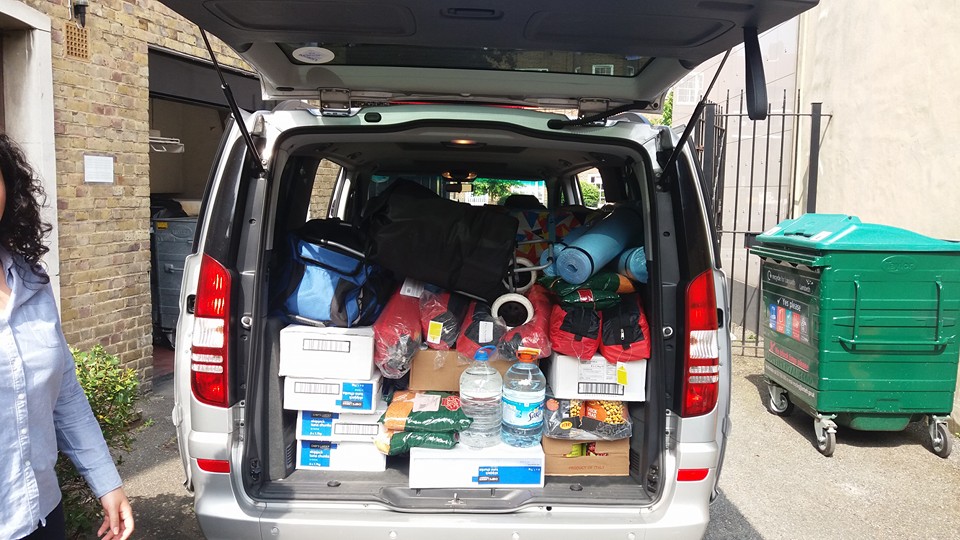 If you would like to get in touch, please send us a message. Volunteers are always welcome.

Join us!





Copyright © 2016.
Help4Refugee Children
All Rights Reserved.
+ Read More