Digital Minds onto World Champs!
$4,657
of $15k goal
Raised by
71
people in 13 days
Digital Minds was founded on August 26, 2014, when team 1678 Citrus Circuits from Davis introduced their passion for robotics to student's from Pioneer and Woodland High School in Woodland, CA. Citrus Circuits is one of the top teams in the world and we are very lucky to have their team members and mentors to guide us. These teams are part of the FIRST robotics organization, which stands for For Inspiration and Recognition of Science and Technology. It's mission is to inspire young people to be science and technology leaders, by having them participate in exciting mentor-based programs that build science, engineering and technology skills. These mentors include software engineers, programmers, mechanics, and so forth.

These students, ranging from 9th-12th grade, now have the opportunity to attend the 2017 FIRST Championship competition in Houston, Texas on April 19th-23rd. Each member of the team put in a great deal of energy and hard work into qualifying to attend the championship and we are all thrilled to have the opportunity to attend this important educational event.

Each year the teams must design, build and program a robot to compete against other teams. As they start to design, build and program their robot the members are gaining valuable experience in computer programming, mechanical & electrical engineering, innovative problem solving, team building and leadership.Participation in FIRST robotics helps with college admission, scholarships and getting STEM (Science, Technology, Engineering, Math) jobs.


According to the U.S. Department of Commerce over the last ten years, growth in STEM jobs three times as fast as growth in non-STEM jobs. STEM workers earn 26% more than non-STEM workers.


On April 4th-9th, our team had the opportunity to travel to Las Vegas, Nevada to compete in the 2017 Las Vegas Regional. With the dedication and perseverance of these students, we ranked 9th out of 49 teams. We were up against top tier teams (one mentored by NASA!). We didn't win, but we were put on a waitlist, and we were lucky enough to be selected, so we are going to Houston, Texas to compete at Champs next week April 19th-23rd. The waitlist selects teams that were high performing but didn't win a regional. We are very fortunate to be given the opportunity to go to Champs, but of course we cannot do the things we've done without your support.In order to participate and represent our Woodland community at the 2017 FIRST Championship competition, we need to raise $15,000 to fund our trip. This includes $5,000 to reserve our spot in the championship and the remaining donations will cover transportation and accommodations.


We are contacting all community leaders like you to request financial assistance.Any amount donated will be greatly appreciated and will go towards funding this important educational event. In advance, we thank you for your contribution! Anything and everything is greatly appreciated.




Thank you!



Digital Minds FRC Team 5458
+ Read More
Update 1
Posted by FRC Team 5458: DIGITAL MINDS
3 days ago
Share
Great first day at World Champs! Ranked 4th out of 67 teams in our division. Thank you everyone for your generous donations and motivating words!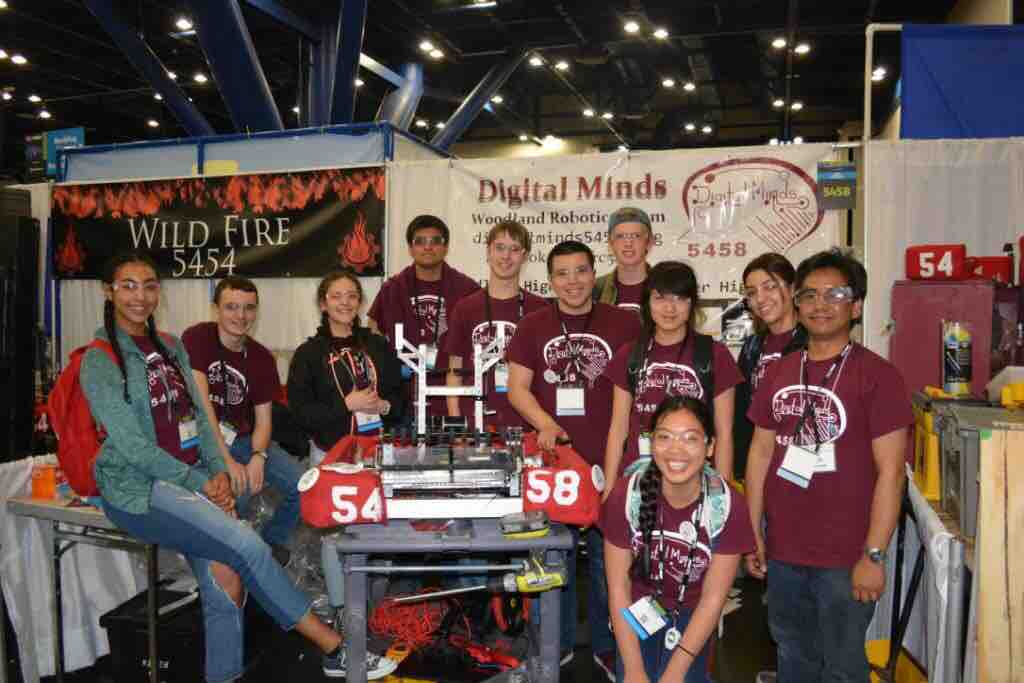 + Read More
Be the first to leave a comment on this campaign.