Mitchell Family - Support for Lily
$3,185
of $20,000 goal
Raised by
77
people in 45 months

Brad Mitchell and Lily Fang Fang Mitchell were married in China in 2011.  A short time later they were dealt with the diagnosis of Breast Cancer.  Lily underwent a R mastectomy, followed by 8 months of chemotherapy, which in China, is an expensive excercise. 

Lily and Brad moved back to Australia in 2014, when Lily was cleared of breast cancer.  Soon after, they gave birth to Phoebe Rose. 

In July 2015, Lily's 11 years old son Timmy Fang Tao from a previous marriage arrived to join them in Caboolture. The whole family was now complete and very happy.   Lily has revelled in the motherhood role, and was a busy mum and wife. 

In mid August 2015, Lily was admitted to hospital with severe back pain.  After a barrage of tests, Lily & Brad were told that she has cancerous lesions in her spine, pelvis, liver, lungs, spleen and abdomen.  She was given very strong pain medicines and has been referred to a palliative care team as there is not any further treatment that can be offered for Lily other than pain relief.

Brad & Lily have minimal support mechanisms, and Brad is struggling to maintain an income due to all the time he has been required to take off for the care of his children and Lily.  Brad also cares for his mother who lives close by.

Lily has very little time left.  She will leave behind a young daughter and son. 

Below is a copy of the text from the Caboolture news article :
BRAD Mitchell is doing the best he can to make ends meet and support his family through an incredibly stressful time.

His wife Lily has recently been diagnosed with terminal cancer after already beating breast cancer in 2011.

"It's pretty stressful at the moment," he said.

"The last couple of months she had been developing pain in her back and we'd been treating it with paracetamol.

"My wife's pain became so unbearable we went to Caboolture Hospital and eventually got an MRI which revealed multiple lesions through her liver and bones.

"She was admitted to hospital and they did a CT scan which showed cancerous lesions through her lungs, spine, pelvic bone and spleen as well." 

Mr Mitchell said he had been juggling caring for his wife, working and looking after the couple's nine-month-old baby daughter and 11 year old son who only arrived from China in July.

"I've tried to maintain a little bit of work but it's stressful for her with me being away from her for extended periods of time," he said.

"I've been trying to scramble some government assistance together so I don't have to work and can be home full-time looking after my family."

Family friend Catalina Shaw said the family could do with a helping hand from the community.

"They need urgent help," she said.

"The most urgent thing is to get the bills paid.

"Brad is only in a casual position so gets no sick pay or anything."

Ms Shaw said buying supplies for his wife and baby was extremely expensive.

"He pays $75 for painkillers that last less than a week," she said.

"He hasn't got that much money to pay for baby formula and bills.

"I've asked a few commercial places for help and have got cold responses, no one wants to help."

Mr Mitchell said he just wanted to provide for his family.

"I want to look after my wife as best I can and make the most of the time we have left however long that may be" he said.


The family is desperate for financial assistance and any other practical help.   Brad is unable to work currently, and as he has a casual position is unlikely to maintain his job.  Any support would be greatly appreciated. 


Family photo taken at no charge to the Mitchell's by Kate Scott, from Baby Boo Studies, Hamilton.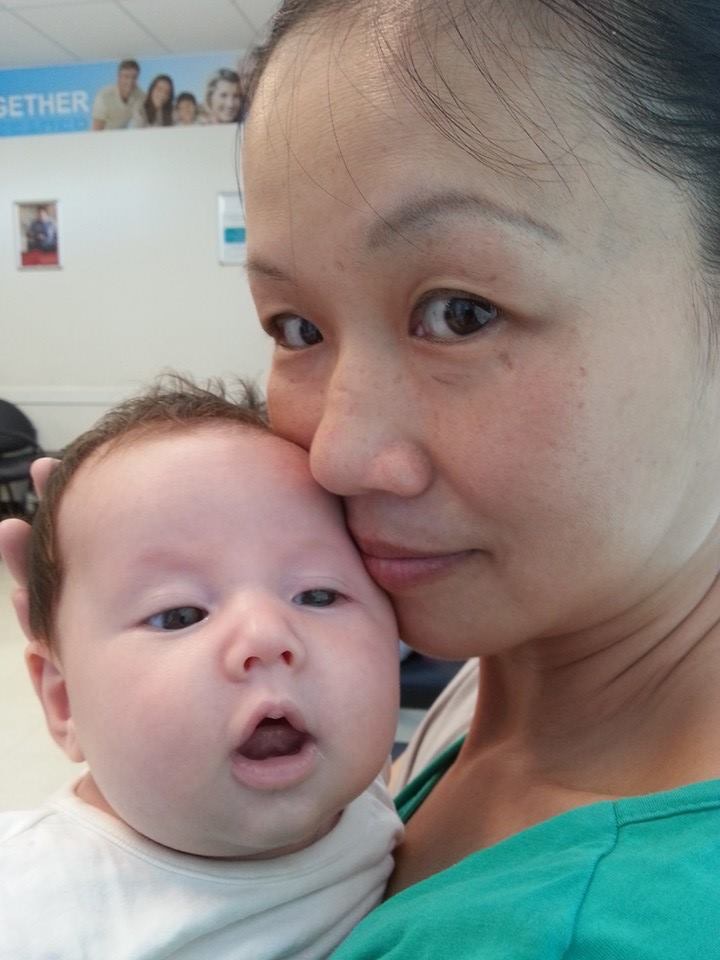 + Read More