Rising Out of the Ashes
$2,175
of $25k goal
Raised by
16
people in 6 months
Dagger Flat
began as a small Native American Tataviam footpath. Long after the Tataviam left the area, the Civilian Conservation Corps came in and made a trail where the old Tataviam footpath had been, and called it Dagger Flat.
The year was 1930. The trail went unused because the northern part of what is now the Angeles National Forest was virtually unpopulated. The trail eventually fell into disrepair and was no longer viable. Eighty-two years later, in 2012, the Community Hiking Club discovered the Dagger Flat Trail on an old forest map. We decided to try to find the trail to hike it. Using the old map, we were able to determine where the old trail was, by crawling underneath the chaparral.
The Forest Service gave us permission to re-create the trail. This was to be our special gift to the community of Santa Clarita. This was the first viable trail on our side of the San Gabriel Mountains. It meant we didn't have to drive for an hour or more to get to a trail in the beautiful Angeles National Forest. It meant we had a trail HERE, an historical trail we could call our own. We worked nearly every day for three years and three months, and were within three months of completing the trail.
Chaparral was removed, the trail was secured with railroad ties to make it sustainable, landslides and falling rock were under control, picnic areas were ready for visitors, there was a parking area at the trail head, and we only had about a half mile to finish.
The Sand Fire ended all of that. It destroyed the trail, burned up the railroad ties we used to arrest landslides and erosion, and a total of $25,000 worth of uninsured tools and supplies. That fire took away our hopes and dreams of a trail in the national forest in Santa Clarita.
We now have permission to start rebuilding the trail in the Spring of 2017, but we cannot accomplish this without replacing all the tools and supplies that were burned in the fire. You can help us realize our dream of finally completing this trail for the people of Santa Clarita and the County of Los Angeles.
 Your donations go directly to Community Hiking Club ( a 501c3 ) and are tax-deductible.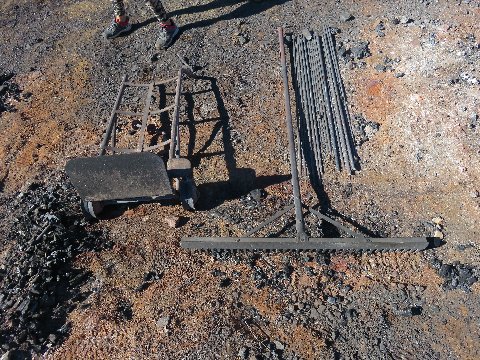 Some of the burned tools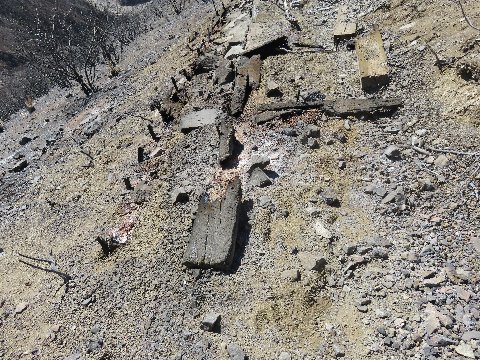 Stairs burned up; the trail now subject to landslides.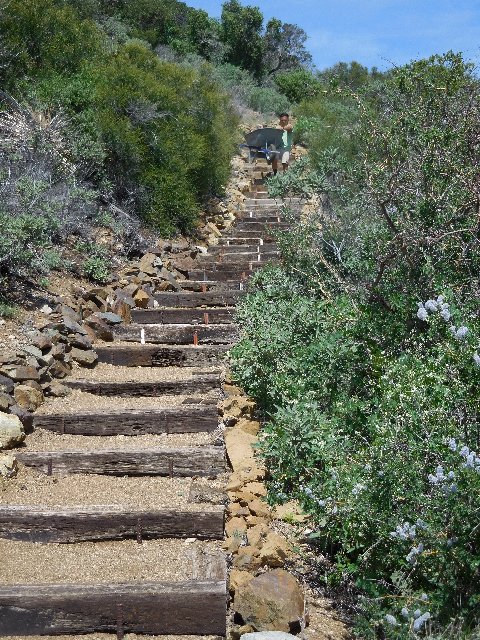 Before the fire, a spectacular set of stairs..All these railroad ties were hauled in and set by a great crew of people who worked SO HARD to make this the best trail.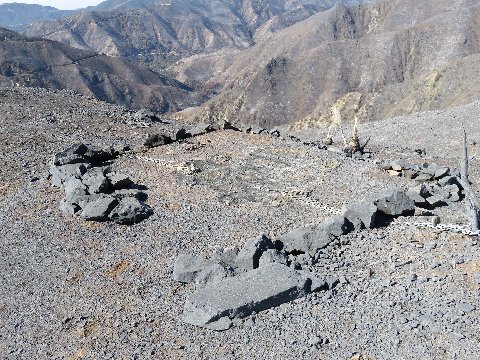 A picnic table and umbrella were here with this great view of the Pacoima wash.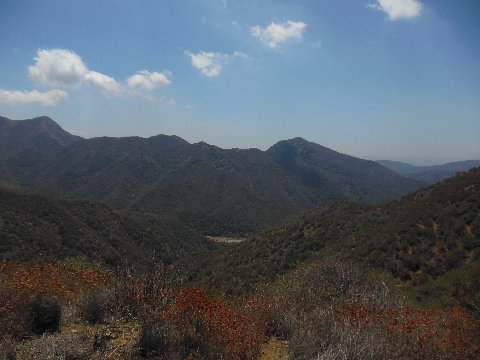 Before the fire - what a panoramic vista!





+ Read More
Update 2
Posted by Lise Meyers
3 months ago
Share
Someone asked if there is a list of needed tools, etc. Here is a list of everything that was lost in the fire:

8 Pulaskis
26 McLeods
4 Pickmattox
18 Fan rakes
12 Hard rakes
22 Hula Hoes
3 Garden Hoes
26 Loppers
6 Hand clippers
8 Shovels
2 hole diggers
1 long thin spade
2 cement trowels
6 Rock bars
3 Hand shovels
2 Wire cutters
4 Hand Sledge Hammers
6 Large Sledge Hammers of various sizes/weights
3 Regular Hammers
2 Rock Hammers
3 Tampers
12 Rock Chisels
1 Heavy Duty Wire Cutters
15 buckets
6 wheelbarrows
2 carts

SUPPLIES LOST
3,000 Railroad ties
95 pcs 1" Rebar
3600 pcs 5/8" Rebar
200 pcs 1/8" Rebar
27 Water slides and faceplates
300 Treated wood slats
5 Benches
3 Picnic tables
35 Tree Trunk Stools
2 bolts Chicken wire
1 bolt pig wire
4 mileage signs
2 trail head signs (name and mileage)
8 bags of cement
4 cement mixing containers
300 pcs. Treated lumber
75 Treated wood poles for arresting erosion
1 tool box
22 gallons of water
3 first aid kits
10 tubes of Nuun Electrolytes
1 Easy Up for Shade while working
1 Umbrella for picnic table
8 locks
8 chains for use with locks
1 trash can with lid (with drilled holes to lock it)/heavy chain to chain it
+ Read More
Update 1
Posted by Lise Meyers
4 months ago
Share
We really appreciate your generous donations! We will be starting extensive rehabilitation work on the Daggar Flat trail in Spring of 2017. Please consider an end of year, tax deductible donation to our cause, so we can not only repair the damage from the Sand Fire, but FINALLY finish this absolutely beautiful trail. Thank you from the bottom of our hearts!
+ Read More
Read a Previous Update
Be the first to leave a comment on this campaign.