Dad's medical fund for neurosurgery
$4,640
of $15,000 goal
Raised by
260
people in 31 months
Hi, my name is Linh. I'm from Vietnam and I'm 18 years old. Now I study at Lawrence University as a sophormore. I'm doing the campaign with the hope of raising fund for my dad's medical fee for his accident head injury.
I study abroad with the partial academic scholarship at Lawrence, which is half way of the world far from home. My mom conceals the fact that my dad got a motorcycle accident and got the severe head injury. It happened about more than half of a month ago and now I just have known since my aunt let me know. My mom does not want me to know because she wants me to focus on my study and academy. Since the day accident happened, she always in the hospital to take care of my dad by all her heart. My aunt said that she usually eats some junk food or skips her meal. She lacks of sleep for being at the hospital till 2 AM and caring of my dad. My dad was retired very soon, so my mom is my family main source of income. Now she has to deal with  her job work, her family work, my sister who is 10 years old  and my dad's caring. Additionally, she has to make a payment for dad's treatment, drugs, and place at hospital. My tuition fee at Lawrence is too much for our family, and now the fee for my dad's head injury treatment causes a real financial burden for my family, especially for my mom.
As the oldest child in the family I wholeheartedly want to help and support for my family, I'm really worried and uncomfortable because I'm so far from home. As I heard the story, I cried a lots. It's my dad's health, my mom's health, my sister's being cared and raised and my family finance situation. The fund raised by the campaign means a lots to me and my family. It will help us to reduce our burden and difficulty. I'm really grateful and thankful by my heart to all of you who go fund for us.
P.s: Please read the latest version.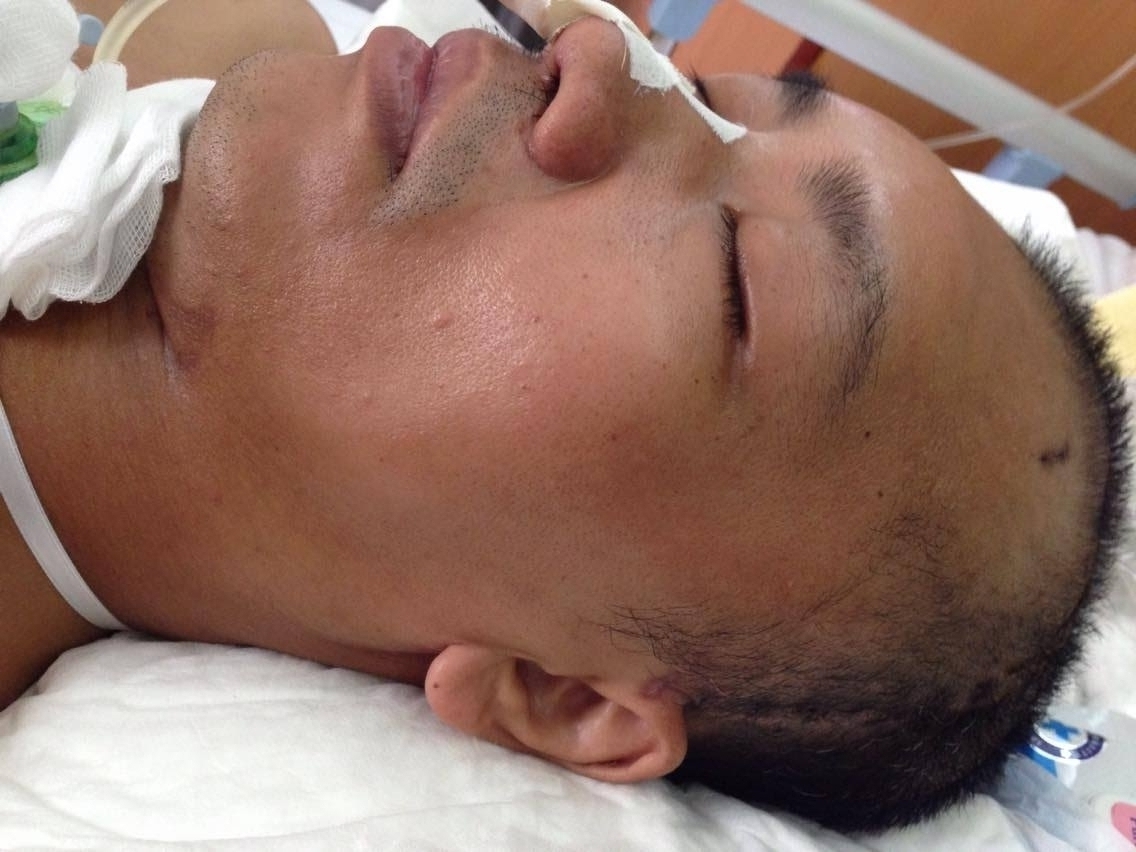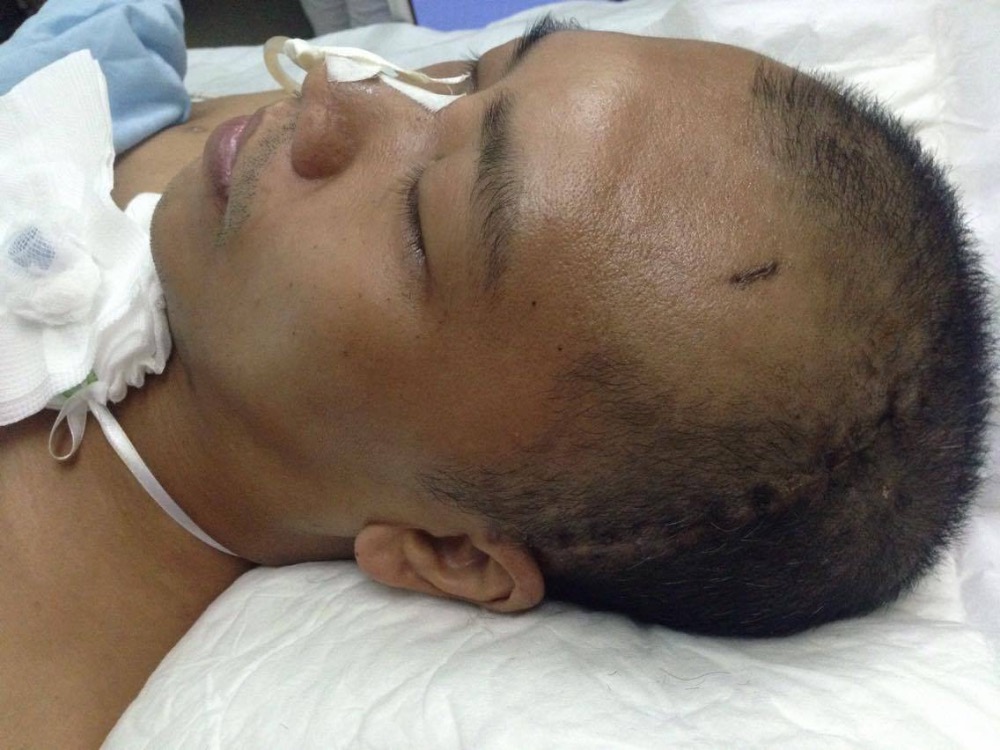 He is having a neurosurgery that goes from this ear to other ear through the front head.
+ Read More
Update 1
31 months ago
Share
It's a good news that my dad is out of unconsciousness now. He is awake at rare times. He has suffered from a big surgery for the frontal and forehead skull which was broken. The broken pieces which are almost of his total skull were taken out. He is now waiting for planting and applying the new skull. His frontal lobe is also affected by the accident hit. Now we can't tell how it affects his memory, his ability to interact in social life, because we have to wait how he behaves when he is totally conscious. It's going to be a really long time for my dad's treatment and rehabilitation, so I still really need your huge support from all around. Thank you, I wholeheartedly appreciate!
His photo when all the prolix hydration and nutrition bottle pipes removed.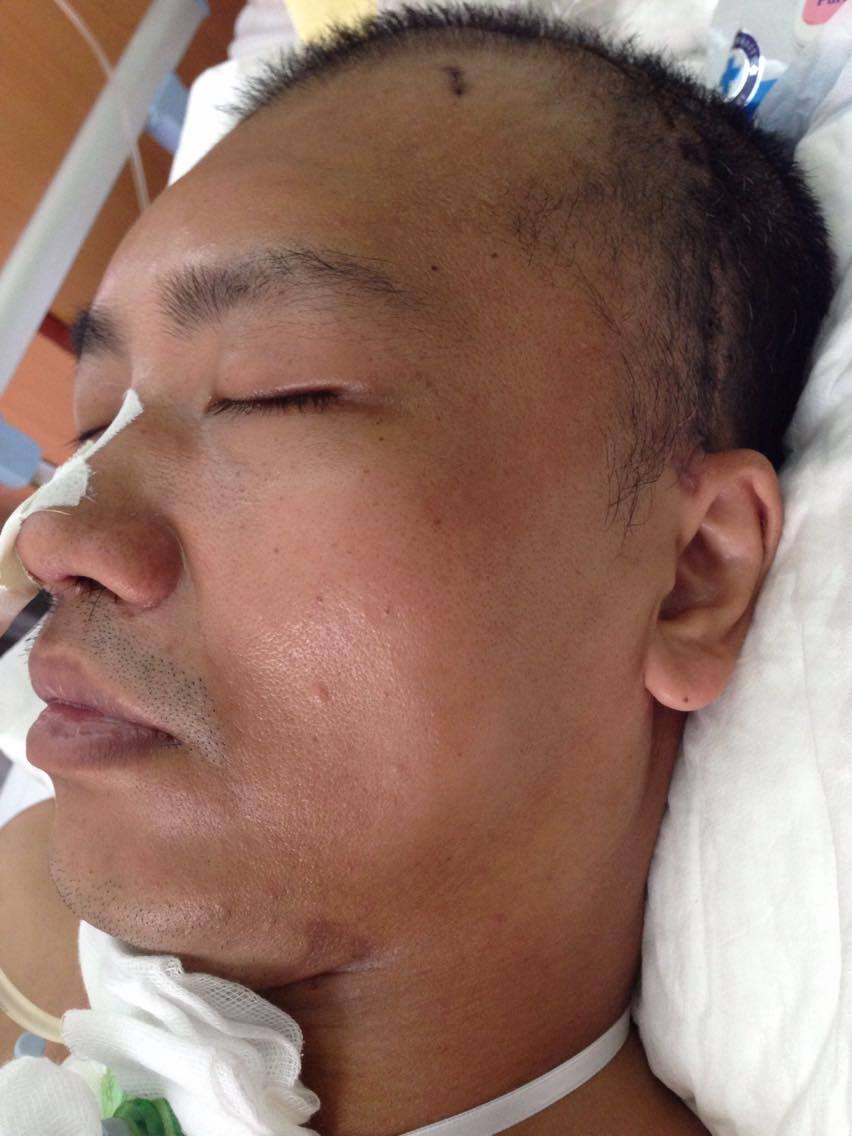 + Read More
Falling Stars
31 months ago
Hope you could overcome your challenge at this moment. Best wishes!
+ Read More