Get Mike & Emily out of some jams
$21,560
of $20,000 goal
Raised by
340
people in 31 months
A little over a year ago, Mike Frizzell and his wife, Emily Cullen—two of the most thoughtful and compassionate people we've ever met—had their lives unexpectedly sent into a tailspin due to medical emergencies. Now, after each enduring intense, life-saving surgeries, Mike and Emily are finally able to start getting things back in order. But they need our help.

In August 2015, Emily, a seasoned project management consultant, experienced an excruciating headache while traveling for work. Doctors discovered that her symptoms were caused by a cancerous brain tumor that had been growing for some time, and was finally having symptoms. Only one month later, and despite major potential risks to her long-term well-being, she underwent surgery to remove as much of the tumor as possible, due to a lack of other options.

Emily's surgery was about as successful as possible, as evidenced by the fact that she is just as smart and quick-witted as ever. Unfortunately, when Emily shared her health news with her employer, she was laid off. Adding insult to injury, Emily was recently hired for a new contract position in September, only to have the entire project she was assigned to suspended indefinitely less than a week in through no fault of her own, sending her back to her job search.

Because of the major financial setback Mike and Emily faced after Emily's surgery, they were forced to sell their beloved home in Austin, TX, and to move to a more affordable house away from the city. During the heartache of that move, Mike—who has had problems with both of his feet for a long time due to injuries and diabetes—experienced a flare-up that spiraled into Charcot foot and dangerous infections.

In this condition, Mike couldn't stand for long periods, and had to quit his restaurant job—his and Emily's only source of income at that point—and for several months stayed nearly silent through severe pain while driving for Uber and Lyft to support them both. His situation, however, despite medical attention, continued to worsen. And just last month, he was forced to endure a nuclear option: amputation of his right leg below the knee. Mike is now home recovering and is even healthy enough to be off insulin, but has a long road of healing and physical therapy ahead. In a few months he'll be fitted with a prosthetic leg, and will be able to define a new normal life.

Thankfully, Mike and Emily survived the last year, and the future is looking better for them. However, medical expenses have depleted their savings, and left them with a mountain of credit card debt.

Our goal with this GoFundMe appeal is to help Mike and Emily out enough so they can catch up on their expenses and get back to work, and more importantly, back to happy, healthy, productive lives. For anyone reading this who knows Mike and Emily personally, you know they have always been the first in line to help others. And in fact, we know they hate the idea that we're launching this campaign at all. But we also know that there are a lot of people like us who want to help, and that this is the best way we can.

Inspired by an inside joke among some of our friends and the podcast we co-host with Mike (littleredbandwagon.com), we are asking everyone who can to help us get him and Emily "out of a couple of jams." Simply put, any donation of any amount helps. And we are all extremely grateful for any and all support.

Thank you,
Christy, Jeremy, Bobby, Meredith and Ann
Little Red Bandwagon

Help spread the word!
+ Read More
Update 1
31 months ago
Share
Thanks to the generous outpouring of support from all of you I'm happy to announce that we've hit our goal. Thank you all, you're amazing! We will leave the campaign open through the weekend in order to allow time for anyone that would like to donate.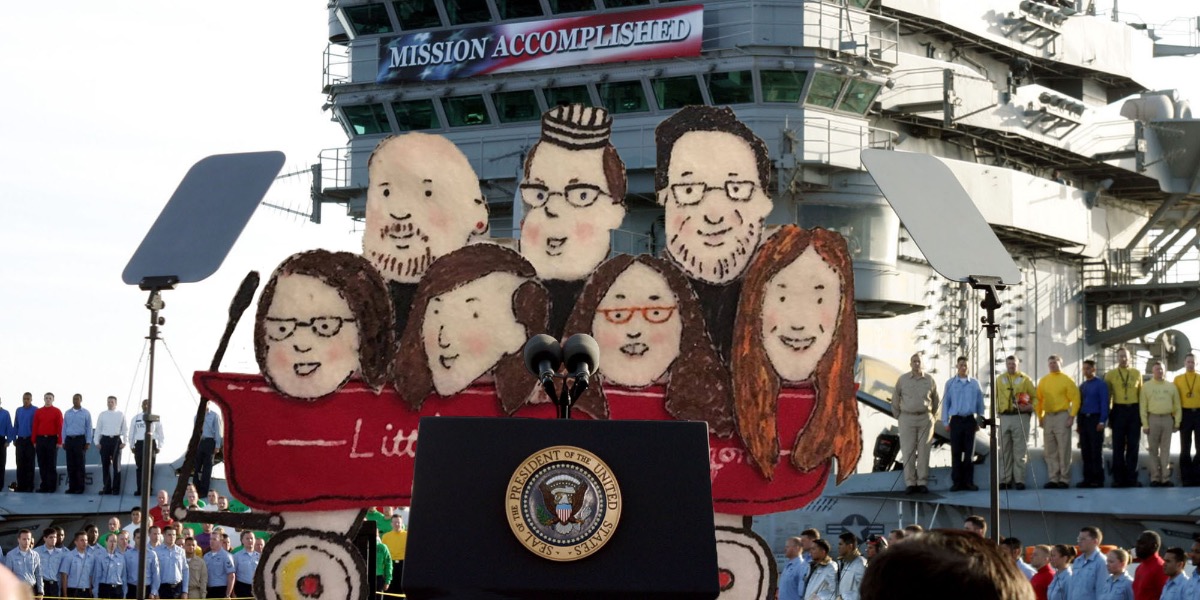 + Read More
Be the first to leave a comment on this campaign.