New Father Murdered SOSFORKids/WIFE
$45,475
of $45,000 goal
Raised by
482
people in 28 months

"To the older brother I always dreamed of having... words aren't enough to express the heartbreak our family is feeling. The strength and love you possessed were unlike any other and when I think of our times together I can just picture your contagious laugh... to say that you were respected and loved by all who met you doesn't give you enough credit. Our family will never be the same, you're the glue that always reminded us to stick together, and that it's a beautiful life. To imagine our future without you in it just doesn't seem fair but we're happy to know you're in a better place. Rest in peace, we love you."
-Taylor Sloboda
Denis became a father a few days before his life was taken away. He wanted to give the best life for his two boys and wife. He loved them so deeply, was always forgiving, never holding a grudge, and always smiling. He was getting a suit for his new job that he was about to start the next day at his parents house while the suspect waited outside of the house. A few minutes after he called his wife to tell her he was on his way to see his new born son, Denis was shot and fatally died in the car before the paramedics could reach him. He received five bullet holes in the head, all due to a road rage incident.
The police are looking for the suspect in this tragic road rage and premeditated murder case, since the guy waited for almost an hour and a half until Dennis left our house.
By Gods strength, Denis started to live a transformed life. And only once he had tasted the good life with his family, before he could enjoy it fully it was taken away from him and his two boys. The pain is unbearable knowing that these two boys will grow up without a loving father. As for the suspect, we leave room for Gods wrath and know that if he repents he too will gain forgiveness.
We are raising money to support Irina, Misha and Nicolas. The road ahead will be unbearably hard for them, and although nothing will make it easier and no financial status will help bring comfort, it will definitely take away the burden.
Denis was the glue to our family of 7 boys. We are grieving, but trust that God's will is always perfect. Please continue to support us.
Денис Николаевич Слобода. Друзья звали его Дися, а родные – Дёня.
Денис родился 17 июля 1983 года в городе Минске (Беларусь) в семье Николая и Натальи Слобода. Он был вторым из семи сыновей и стал любимым братом Алекса, Антона, Зака, Никиты, Влада и Матвея.
В декабре 1998 года семья эмигрировала в США.
На первую работу Денис устроился в Old Country Buffet. Позже он работал на стройке (был маляром, обшивал сайдингом), занимался ремонтом и транспортировкой автомобилей.
В 2012 году Денис вступил в гражданский брак с Ириной Кравец, для которой он был другом детства, любимой «второй половинкой» и обожаемым мужем. Он стал заботиться о первом сыне Ирины – пятилетнем Мише, как о своём собственном, и был прекрасным отцом для него, как и для новорождённого Николаса. В начале 2016 года Денис с Ирой стали законными мужем и женой, а 22 сентября на свет появился Николас. Денис был в полном восторге от этого события и несколько первых дней жизни сынишки не отходил от него. К огромному сожалению, его радость была недолгой.
26 сентября 2016 года в 10:22 вечера Денис позвонил жене в больницу и сказал: «Ира, я еду к тебе». А в 10:29 его сердце перестало биться; ему было 33 года.
Денис всегда был в центре внимания всей семьи, и родные любили быть поближе к нему, собираясь вместе. У него был сильный характер и незыблемые ценности, унаследованные от отца; дипломатичный, но при этом бесстрашный – даже порой дерзкий, – он непременно вставал на сторону друзей и родных. Из-за этого он иногда попадал в неприятности, но те, кто его хорошо знал, могут поклясться, что ему можно было бы доверить свою жизнь. Дениса будут помнить как щедрого и позитивного человека, который всегда улыбался, быстро забывал обиды и был примером для подражания для многих; он казался бесстрашным героем. Денис сыграл незаменимую роль в жизни всех своих братьев. Наиболее близкие отношения его связывали с Никитой, с которым он проводил дни напролёт в последние годы своей короткой жизни.
Дениса любили и продолжают любить все родные и близкие родственники (семьи Кравец, Кимпелей, Сильчуковых, Ткачевых, Бондарей и Слобод).
В жизни Дениса был сложный период и в трудное время он стал искренне искать Бога. В последние годы жизнь его выровнялась, и он останется в нашей памяти как примерный муж и отец, внимательный и заботливый сын и брак, дружелюбный и миролюбивый друг.
Денис Слобода трагически погиб от выстрелов убийцы 26 сентября 2016 года, но он всегда будет жив в наших сердцах и мыслях.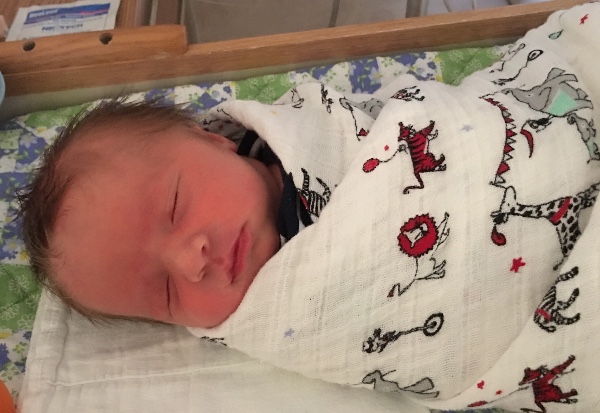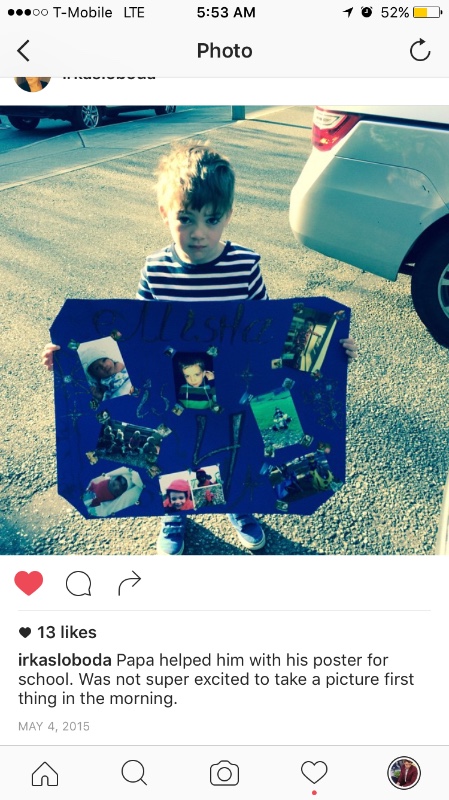 Love you all so much.
Thank you.
Sloboda7 family
+ Read More