Save Ms. Anita's Home
$3,743
of $2,078 goal
Raised by
92
people in 31 months
This is Ms. Anita, my next door neighbor in her amazing garden. She's lived in her house for most of her life and recently got behind on paying her mortgage, probably due to Alzheimer's.  Last week she got a foreclosure notice saying her house will be auctioned off to the highest bidder on May 16th! She has no family that I've been able to locate and only a small amount of social security, her garden, and the food she preserves to live on. She sometimes forgets to pay her utilities and owes over a thousand dollars.  As a result her water and electric has been shut off.  She's been living in the dark with no water for many months now. I've called every social service, public and private, to get help for her with no luck so far.  No one has been able to help because she's too stubborn and proud to accept it and these organizations can't legally do anything without her consent. She doesn't realize she needs help because she is losing her memory. We can stop the foreclosure if we can come up with at least $2,077.98 by Friday morning, 4/29/16. If we can raise some additional funds to get her electricity and water back on that would be a huge help. Hoping for a miracle so Anita doesn't lose her garden and her home.  Thank you all so very much!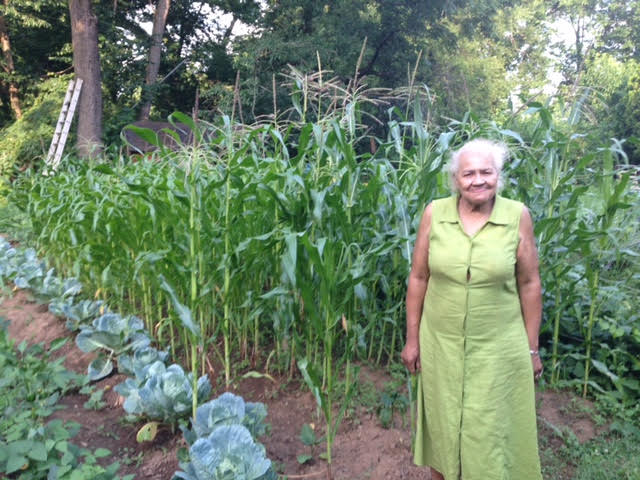 + Read More
Update 2
31 months ago
Share
Thanks to all your donations we were able to pay off Miss Anita's $1,300 electricity bill and get her power turned back on! She celebrated by stocking up on meat from the Piggly Wiggly (her favorite store which is about to close down) to put in her nice cold refrigerator.
Please keep the donations coming! There is still a lot we can do to get Miss Anita in a more stable and safe living situation. We got the water and electricity back on, but still need to pay her gas bill so that can be turned back on. She has a gas range and needs it for cooking. Numerous repairs are needed on her house that is falling apart such as: a broken kitchen faucet and a broken window. She needs more help getting her financial affairs in order as well as an in home caregiver.
She's an elderly woman all alone with no family in an old house and I don't want to see her fall beneath the cracks. Her memory and her mind is starting to play tricks on her and her knees are stiff, but other than that she's a fiercely independent woman! She was helping me in my garden the other day and grabbed the grubbing hoe from me and said, "let me do that, it'll get done faster!"
+ Read More
Update 1
31 months ago
Share
We did it!!!! We raised $2,253 in two days and saved my neighbor, Miss Anita from losing her home which was being foreclosed on her. Thanks to all the kind people who reached out to help Anita. It gave me so much hope for humanity!
We still have a lot to do to get her in a sustainable and healthy living situation. I got her water turned on today and I'll use some of the extra funds to help pay off some of her $1,300 electric bill balance on Monday. She is still in need of: electricity, gas, a conservator to help manage her finances (I've been doing this for the past few weeks and it's a full time job), and a home caregiver to check on her and take her to the doctor. She will also need more money to fix the state of her house, to pay pay her monthly bills, mortgage, garden supplies, and the care of her animals. Please continue to help with donations and spread the word. You can also contact me if you want to volunteer your time or find out what else you can do to help Miss Anita.
+ Read More
Read a Previous Update