Montana Draft Horse Assoc. Wagons
$70
of $8,000 goal
Raised by
3
people in 7 months
The Montana Draft Horse & Mule Association is a group of enthusiasts dedicated to preserving the historical heritage of equines in harness and providing education to members and the general public about these great animals which includes teaching the skills of driving animals in harness to anyone who is interested in learning.
The club routinely offers demonstrations and clinics (often for free) and we partner with schools and county fairs to provide education on the draft animal heritage.  Here are just a few of the events we have participated in just this year alone:
*  Ravalli County Farm Fair
- all 4th graders come to the fairgrounds for the day to learn about MT heritage and the club members volunteer and bring 10-12 teams and wagons.  We take all the kids on a short loop and are responsible for educating them on the transportation segment which includes how horses were used in MT at the turn of the 19th century.
*  Spring and Fall Club Events
- these are open to anyone who is interested in learning more about draft animals and includes fun arena learning and practice and a day drive the next day.
*  Youth Driving Clinic
- this free clinic was offered in Twin Bridges to any youth under 18 who wanted to learn about driving equines.  All the kids got hands on experience driving while learning skills.
*  Montana Draft Horse Expo
- The club is a huge supporter of the Expo and many members come to compete.  Many members answer questions from the spectators as they stroll through the barns and the club provides most of the equipment used in the competition.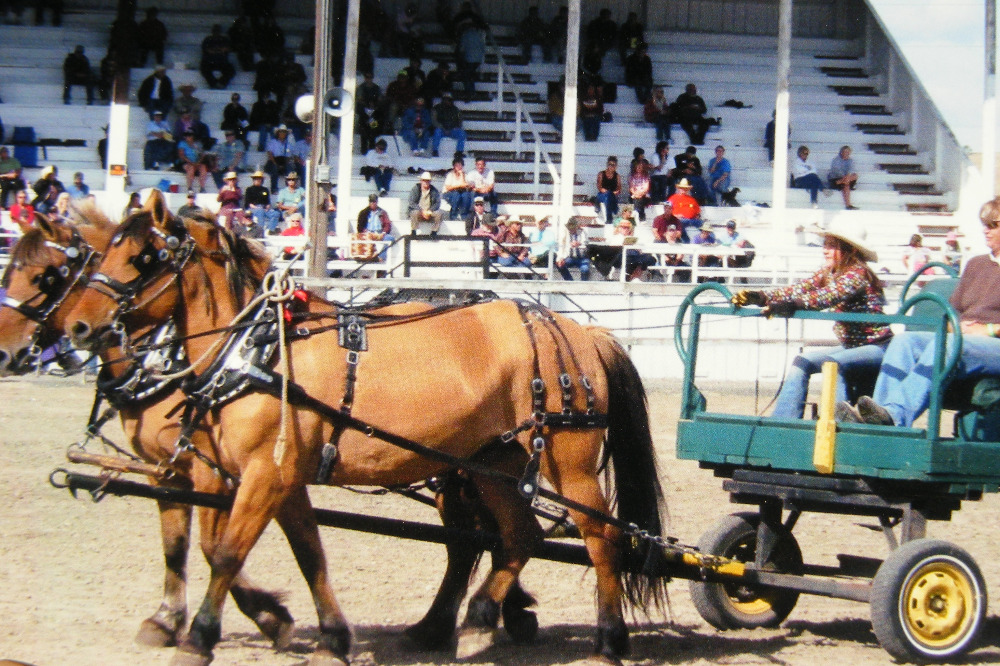 *  Univ of MT - Dillon - Skills workshop
- Every year, the equine studies studies from Dillon come to Stevensville for a day of driving education.  Club members offer their teams, equipment, and expertise for free and the students spend all morning learning how to harness and drive singles and teams while navigating an obsticle course.  After lunch, the whole group, with students on all the lines, go out for an afternoon drive up in the foothills.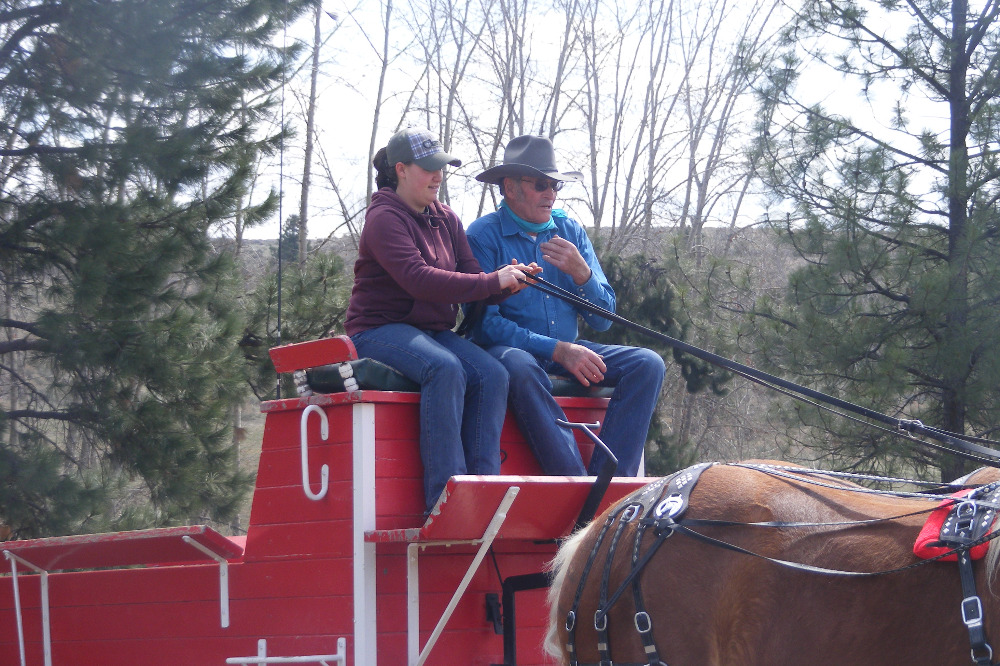 *  Grant Kohrs Ranch hay demonstration
- Club members volunteer to bring their teams to the Grant Kohrs Ranch - the only working ranch in the National Park System - for their annual demonstration days which shows visitors how hay was harvested before mechanized methods were used.
The club maintains 2 trailers which travel around the state where they are needed.  Each includes a wagon, cultivators, skidding logs, and varous poles, cones, and other items.  Our old green wagons (pictured below) were about 25 years old and could no longer be repaired so we had to replace them.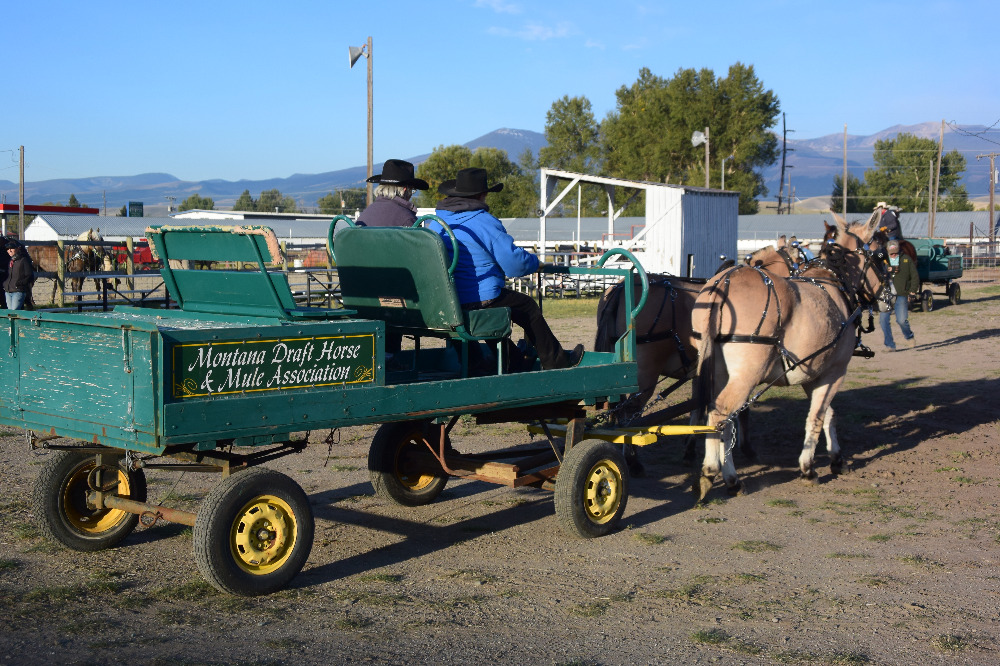 Club members offered up some money and the club pitched in the rest and the wagons were purchased this spring  (pictured below).
Now, our accounts have been completely depleted and we need to recoup the cost of the wagons so the club can continue to cover the expenses of offering our equipment and services around the state.  This includes annual upkeep of our trailers and other equipment, trailer and liability insurance, travel costs of equipment, etc.
Yes, yes - we know - usually you fundraise BEFORE you buy what you need but our old wagons were deemed unsafe and with committments made for this year, we all agreed that we needed to pay for and receive the wagons and then try and raise money to recoup the cost.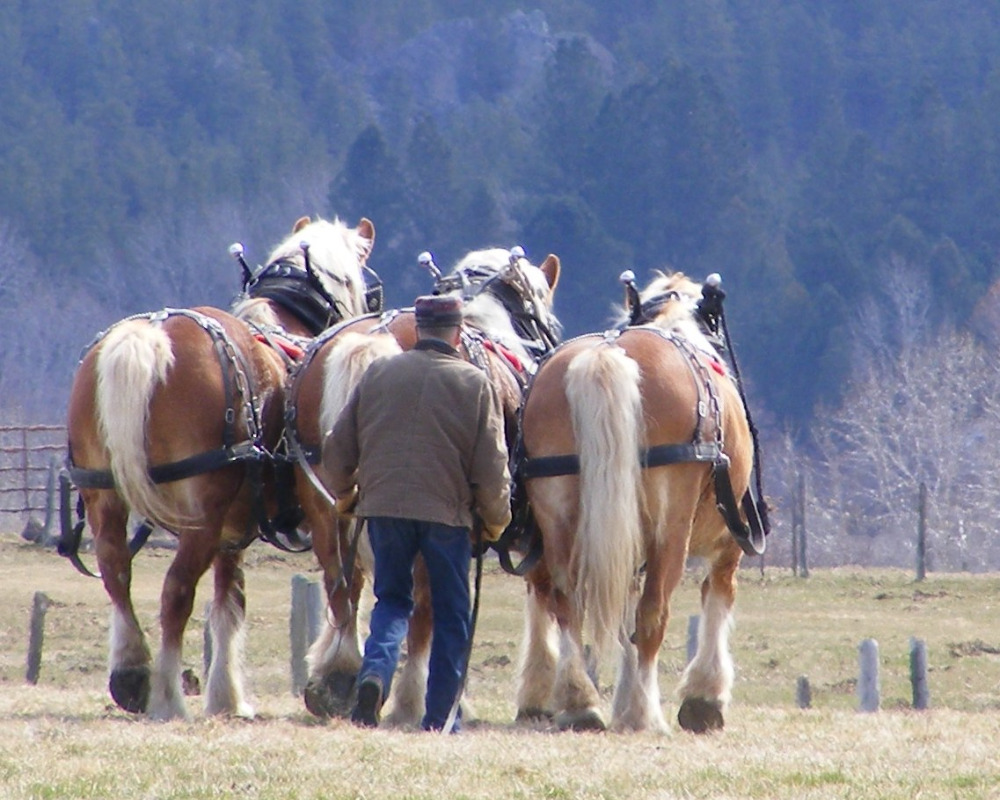 If you've ever admired these great animals at a county fair, going down the road in a pleasure cart, or gotten a wagon ride at an event around the state, would you please consider helping the Montana Draft Horse & Mule Association keep the heritage alive?  If so, we would be eternally grateful.
Donations can be made through this gofundme site or mailed directly to:
Montana Draft Horse & Mule Assoc
c/o Ed Jordan - Treasurer
PO Box 66
Pryor, MT 59066
If you are interested in learning more about driving or for more information, please visit our website:
www.montanadrafthorsemule.com
or our Facebook page:
https://www.facebook.com/MontanaDraftHorseMuleAssociation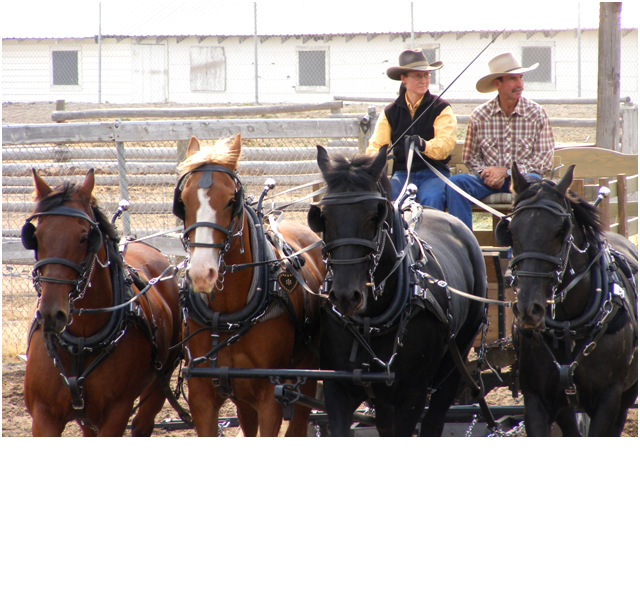 + Read More
Update 1
Posted by Nicole Smart
6 months ago
Share
We're off and running! Thanks to our first donors. Our goal now is to find 800 folks who will help us by donating $10 each. Would you be willing to sacrifice just one week of Starbucks coffees to support a great cause? We hope so. :)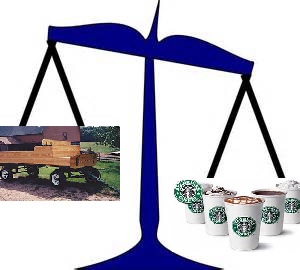 + Read More
Be the first to leave a comment on this campaign.