Loki's Emergency Fund
$34,817
of $15,000 goal
Raised by
1,935
people in 29 months
Loki was diagnosed with chronic kidney disease just over a year ago. We have been trying to manage it ever since.
On Wednesday, he seemed very lethargic and his saliva became very thick. He also showed no interest in his food. He was brought to our family vet for a round of IV fluids the following day, and his bloodwork showed severely high levels of BUN and creatinine (the two main indicators of kidney disease). We were referred to the emergency hospital in Vancouver that night, where he received more IV fluids in attempt to treat his high levels.
Loki showed little, if at all, improvement in his blood levels after 36 hours of IV fluids and other medication at the  emergency hospital in Vancouver. He was in critical condition and we immediately drove him down to the emergency hospital in Renton, where dialysis for dogs is available.
The cost of dialysis will be expensive, and Loki may need 2-3 weeks of therapy to hopefully return to normal. The doctors are also looking into what may have caused Loki's blood levels to spike. It is uncertain when we will be able to return home to Vancouver.
Thank you all for your love and support. Each donation, big or small, is truly appreciated. We will try our best to send our thanks to every contributor.
- Tim and Viv
+ Read More
Thank you to all who donated, shared, and sent us words of support. Unfortunately, Loki passed away last Monday. He may be gone but he will never be forgotten. The raised amount will go towards paying off his medical bills, his funeral costs, and donations to various animal charities in Loki's honor. We cannot thank you enough for all the kindness and sympathy that have been shown to us throughout this incredibly difficult time.

- Tim and Viv
+ Read More
Loki has been successfully admitted into the emergency hospital in Renton. He should be receiving a blood transfusion for his anemia in the morning and hopefully begin dialysis soon after that.

Physically, Loki looks a little bit better than when he was first brought to the emergency hospital in Vancouver. He still doesn't have much energy and he hasn't voluntarily eaten since Wednesday night. The doctors will feed him through a feeding tube until he is able to eat on his own.

The past 3 days have been the hardest of our lives, as it also should have been for Loki. Each day feels like a week, and we are holding our breath each time we visit Loki. It is still so hard for us to accept the reality of the situation. We promise you all that we will do everything we can to help Loki recover.

We are completely overwhelmed by the response to all of this. Each message brings tears to our eyes and each contribution makes us feel so blessed. Thank you from the bottom of our hearts.

- Tim and Viv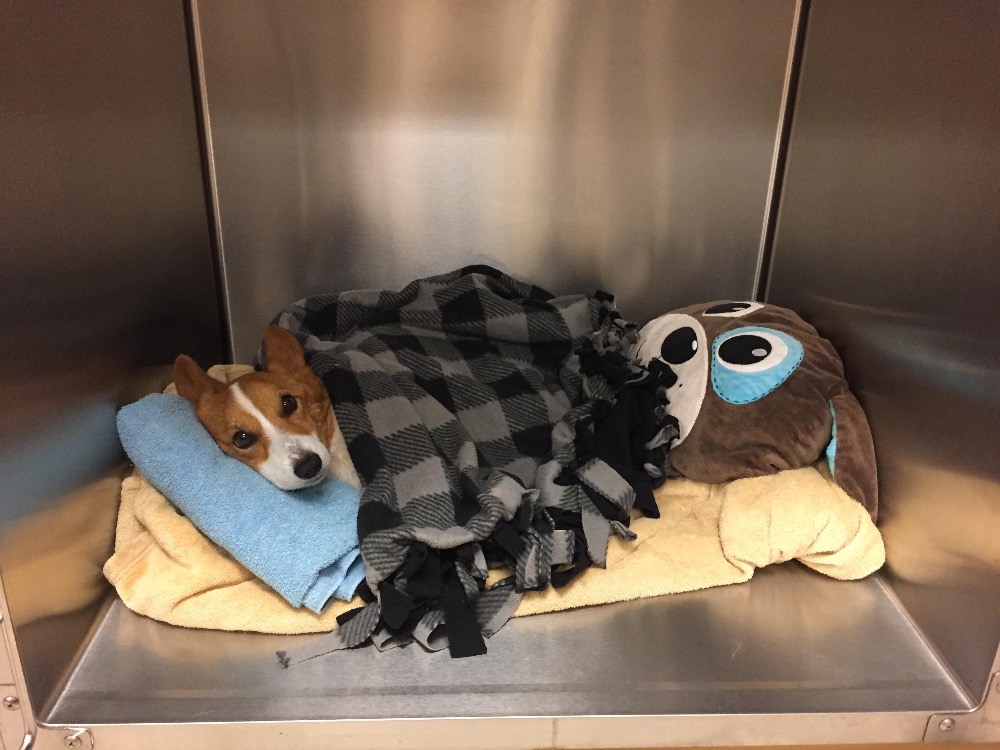 + Read More
Read a Previous Update