JP & Paul Norden Bros. Benefit Fund
$68,216
of $500,000 goal
Raised by
728
people in 68 months
Having grown up in Stoneham, I have known JP and Paul's Mom Liz and Uncle Peter Brown for many years. I, along with many other hometown friends, have reached out to help in anyway we can. As the Brown and Norden families run back and forth to hospitals and navigate through non-stop phone calls others, like me, tend to behind the scenes tasks.
This GoFundMe Page was created on behalf of the Norden Family to help them out financially in the months and years ahead. Their medical bills will be beyond what any of us can imagine having two sons both loosing a limb. Surgeries, skin grafts, shrapnel removal, etc. will go on for months until their bodies are healed as best as they possibly can.
Cost of amputating a leg? At least $20,000. Cost of an artificial leg? More than $50,000 for the most high-tech models. Cost of an amputee's rehab? Often tens of thousands of dollars more.
These are just a fraction of the medical expenses victims of the Boston Marathon bombing will face. (read full article by clicking this link
http://news.yahoo.com/boston-victims-face-huge-bills-donations-pour-174957328.html
Numerous accounts have been set up for the Boston Marathon Victims of which hundreds will be applying for. We are all grateful for contributions made to those accounts. This GoFundMe Account was set up for the Norden Family and will allow them immediate access to funds for JP and Pauls medical bills, long-term care and future needs.
If you prefer to make donations by cash or check (please make checks payable to: Norden Brothers Benefit Fund - Boston Marathon Victims), and forward to the following address:
Norden Brothers Benefit Fund - Boston Marathon Victims
c/o StonehamBank80 Montvale AvenueStoneham, MA 02180.
Your support is greatly appreciated. Thank you!
JP and Paul Norden Road to Recovery...Thank You Video created by Uncle Michael Brown and shown to all at our Forum Fundraiser, November 10, 2013.
http://youtu.be/TgTzQDaMnKM
~~~~~ NORDEN BROTHERS BENEFIT FUND ~~~~~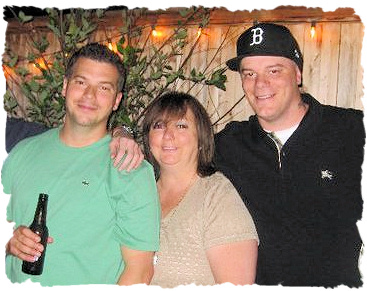 JP and Paul Norden, two brothers from Stoneham, MA who each lost a leg during the 2nd bomb explosion at Boston Marathon. Their bodies were riddled with shrapnel and burns from the massive blast...
On Monday, April 15, 2013 a group of life-long friends from Stoneham (JP & Paul Norden, Jacqui Webb, Marc Fucarile, Jarrod Clowery, James "Bim" Costello and Steve "Bizz" Byrnes) were amongst the hundreds of thousands who attended the Boston Marathon.
The Stoneham friends were all spectators near the finish line waiting to cheer on their friend, Somerville Firefighter Mike Jefferson. After the first bomb went off they tried to move onto the street where they felt they would be safe -but didn't make it in time as the 2nd bomb exploded within 13 seconds. Brothers JP & Paul Norden along with friend Marc Fucarile took the brunt of the explosion. All three friends lost a limb.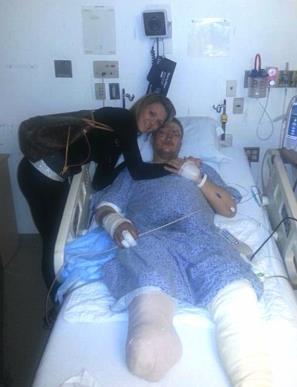 Donations to the Norden Brothers Benefit Fund will help with countless medical bills, and long term care needs in the weeks, months and years ahead. Numerous surgeries are expected as the brothers bodies become stronger and the burden of worrying how to pay for whatever is needed should be the last thing they need to worry about at this time.
It is our hope that this fund will help these two innocent victims in the years to come. The outpouring of love, prayers and support has been overwhelming and for that they are forever grateful.
Your donations are greatly appreciated.
Please follow the Norden Brothers Journey by joining their Facebook page on the link provided below.
https://www.facebook.com/pages/Norden-Brothers-Boston-Marathon-Victims/653628117987395?id=653628117987395&sk=info
MEDIA/FUNDRAISING CONTACT:
Please contact Peter Brown (Uncle) via email at
LynchBrown@verizon.net
MAILING ADDRESS:
Cards of support, encouragement and well wishes can be sent to.
Norden Brothers - Boston Marathon Victims
55 Anderson St., #487
Boston, MA 02114
MEDIA COVERAGE
:
Boston Globe (April 29, 2013)
http://www.bostonglobe.com/metro/2013/04/28/five-childhood-friends-from-stoneham-drawn-closer-their-marathon-wounds/xT3LIsE4SzwEsNVE4jiNfO/story.html
Wall Street Journal (April 29, 2013)
http://online.wsj.com/article/SB10001424127887323798104578450842305574534.html
+ Read More