Eric Brown's Battle with Cancer
$8,225
of $25,000 goal
Raised by
17
people in 27 months
Eric has been battling Rectal Cancer since diagnosed through a routine colonoscopy on August 29, 2016. This is one of 3 major health issues in the past 5 years and it's taking a huge toll on him not only physically, but emotionally and financially.
He has been unable to work since mid-October 2016 and the timeline to return is around September or October 2017. He does not know if he will still have his current position due to FMLA running out. We have increased the goal of this campaign because we've found out that Eric may not have a job to go back to and disability is only covering a portion of his salary. 
Eric was also diagnosed with a rare autoimmune disorder called Antisynthetase Syndrome (abbreviated AsS) in 2013 that attacked his lungs and causes them to bleed.  He is on long term medication for that and it's always a fear that it will become a problem again. The process started in 2012. This adds an unusual twist because every time he goes through a procedure we have to consult with his pulmonogist. 
In 2015, four days before his wedding, he was coming down a ramp of a home he was inspecting and the ramp collapsed, rupturing his Achilles tendon. This has left him with a permanent disability. 
To say the past 5 years has been a long haul is an understatement. Memories from years past. When we were able to get out and have fun with the kids .... 
And today, waiting for his procedure to see why he's still in pain.

_______________
(Original post)
Hi. My name is Eric and I was recently diagnosed (Aug 2016) with colorectal cancer.
I have mounting medical bills and a lot of work missed.
I do have good health insurance through my work so my medical expenses should top out just under $7500 total for 2016 and 2017.
I am already missing a lot more work than I had originally anticipated due to treatments (chemo and radiation) five days a week. I have already used up all of my paid leave at work. I just had surgery(11/02/16) for complications due to the treatments. I have already missed about 3 weeks of work and will be off another 3 weeks recovering from this surgery. I have surgery scheduled for January to actually remove the cancer and will be off work for another 4-6 weeks.
The medical expenses and the lost pay are really adding up.  Any help is greatly appreciated.
I know that God will get us through this and we ask for your continued prayers and support as we tackle this latest challenge.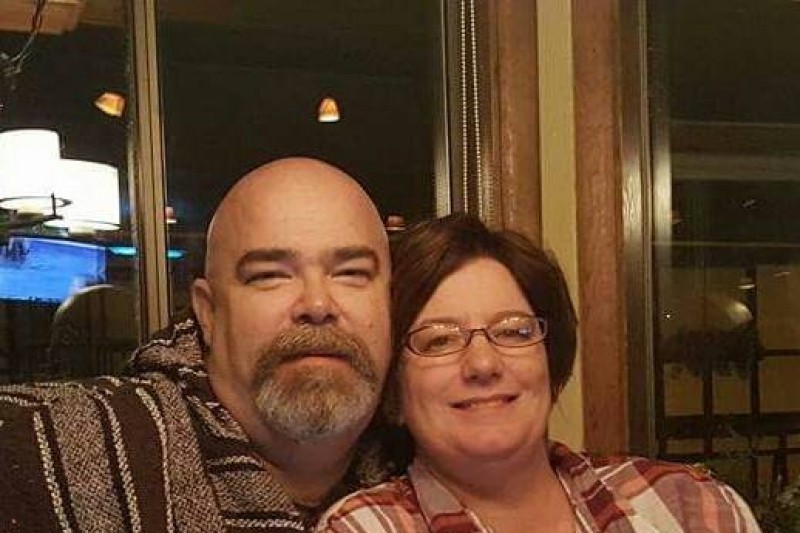 Eric, Marissa and family
+ Read More