Mahaley Lowe Building Fund
$4,512
of $25k goal
Raised by
46
people in 5 months
Ms Mahaley Lowe is a 78 years old disabled lady I met two years ago. She has battled with lung disease since Age 3. Ms Lowe stated that she was in and out of the hospital most of her childhood. She just recently lost her sight due to glaucoma. She also suffers from PVD which limits the blood flow to her lower legs causing swelling and ulcers. With these conditions she is limited to walking only very short distances at a time. Ms Lowe never married and she lived with her parents until they passed away. she has lived in this home all of her 78 years. She depended on her sister for many things but unfortunately her sister has recently passed away. Ms Lowe is in great need of a safe and livable home. She isn't a celebrity, in fact she didn't even finish school but she is a neighbor in desperate need.
This home was built in 1950. As I said before this has been her home for 78 years. A couple of years ago during a storm a tree fell on the roof causing structural damage. The picture on the bottom of the page shows all of the Damage Done due to water and just old age. She also lives with no air conditioning only a fan that rotates hot air during the summer time. I know it is easy for us to say well the government has a program or there are Charities for that. Granted you would be right the problem with that is no money and a waiting list 2 to 5 years long. I am reaching out and spreading the word of this Sweet Soul in need. Will you please just give a little because it would mean so much.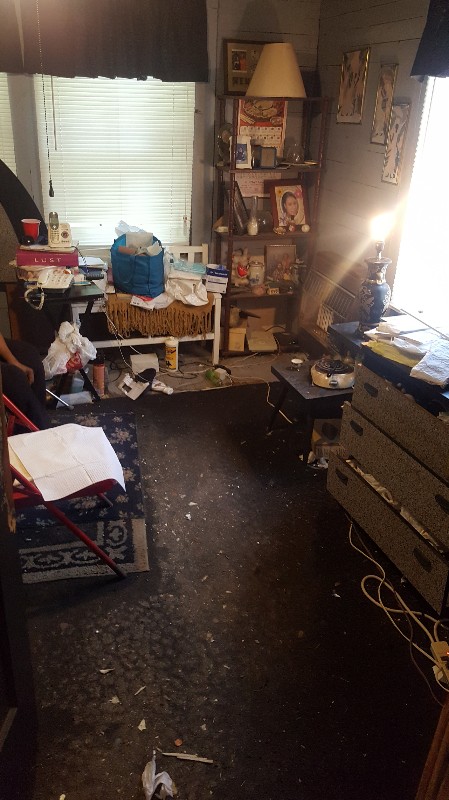 + Read More
Help spread the word!
 404 shares on Facebook