"Princess" K9 Burn Victim Fund
$3,255
of $10,000 goal
Raised by
31
people in 33 months
We would like to introduce everyone to a sweet little dog named Princess and give you the opportunity to help her get back to a normal life.
Princess, a shih-tzu mix, had a wonderful life with her owner until tragedy struck, not once but twice. Princess's owner had been undergoing dialysis treatments only to find out she also required open heart surgery. Just when things couldn't get worse, they did…Her apartment building burned down on August 6th with her two loving dogs Princess and Emily inside the apartment. Thankfully, firefighers were able to resuscitate both dogs (see photo).
Brittani Ristau & Shana Johnson of Local 48
Photo by Robin Sillis
The owner had taken both of her dogs to PetSmart for initial treatment but then had no place to keep the dogs as she had to be checked back into the hospital and was currently homeless. This along with the "critical condition" diagnosis and associated cost she could not afford left her outside PetSmart in tears.
A long term client of PetCare Animal Hospital and animal lover found the owner outside the PetsMart in tears, not knowing what to do next. Having heard the owner's tragic story, he volunteered to pay for and arrange the boarding of both dogs at PetCare Animal Hospital. This was the first step of a long unexpected journey.
Once we took the dogs in and Dr. Hill performed his initial examinations,  we discovered that both dogs had severe burns over more than 50% of their bodies. Unfortunately, Emily's burns were much worse and sadly the kindest thing to do was to put her peacefully to rest. The owner visited with Emily before sending her across the rainbow bridge on August 16th.
Princess's more optimistic diagnosis and unbelievably good disposition enabled the PetCare team to work diligently to continue treatments. Currently, Princess's morning routine includes being sedated, cleaning her wounds and re-bandaging almost her whole body.
After doing further research, Dr. Hill and our registered veterinary technician, Angie, switched from applying wet-dry bandages to applying raw, unpasteurized honey on the open wounds and then applying the bandages. This procedure is somewhat groundbreaking and the results so far have been very promising.
Dispite all of the positive outcomes of our efforts, more still needs to be done, including skin grafts.  The current diagnosis is very good for Princess but it is still going to take months of these treatments to get her back to where she can go home.  
Throughout all of these procedures, and suffering burns so severe that a human would not have survived, Princess has never let her spirits drop.  She is always wagging her tail and giving all of the staff and visitors kisses when she sees us.
Our initial Good Samaritan has been paying for Princesses treatments, but as the expected total cost could be in excess of $10,000 (discounted significantly by Dr. Hill) we are reaching out to fellow animal lovers for assistance.
This is where we need your help!  Please help our cause by donating any amount you can afford to help Princess on her road to recovery.
Thank you so much for taking the time to read her story and your donation.  We will be keeping this page and our Facebook page updated on her progress, so please check back often!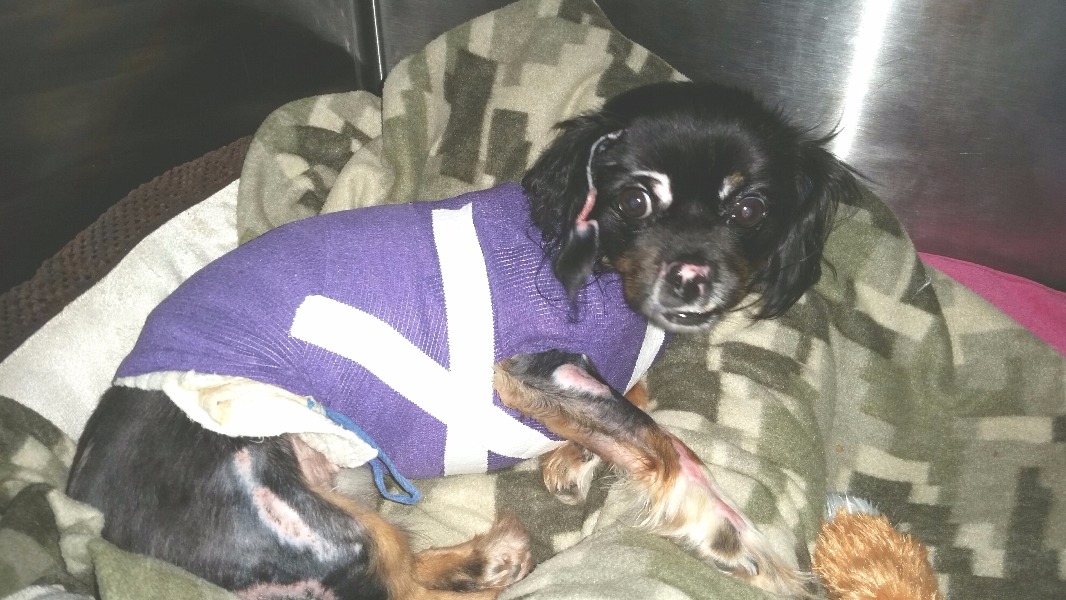 + Read More
Update 2
32 months ago
Share
Princess is still improving with each day! We recently performed a punch graft where 10 pieces of healthy skin were removed from her back and placed on the non-healing wound over her shoulder. These punches will help provide healthy tissue to the area. We have also gotten over the hurdle of having to sedate her daily to change her bandages. Although she does not like it, she tolerates it long enough for us to do what we have to and we make sure to give her plenty of treats when we are finished. Princess has begun running around the office and playing fetch in the morning before our daily appointments begin. We want to thank everyone for their continued support, both through your donations and your kind words!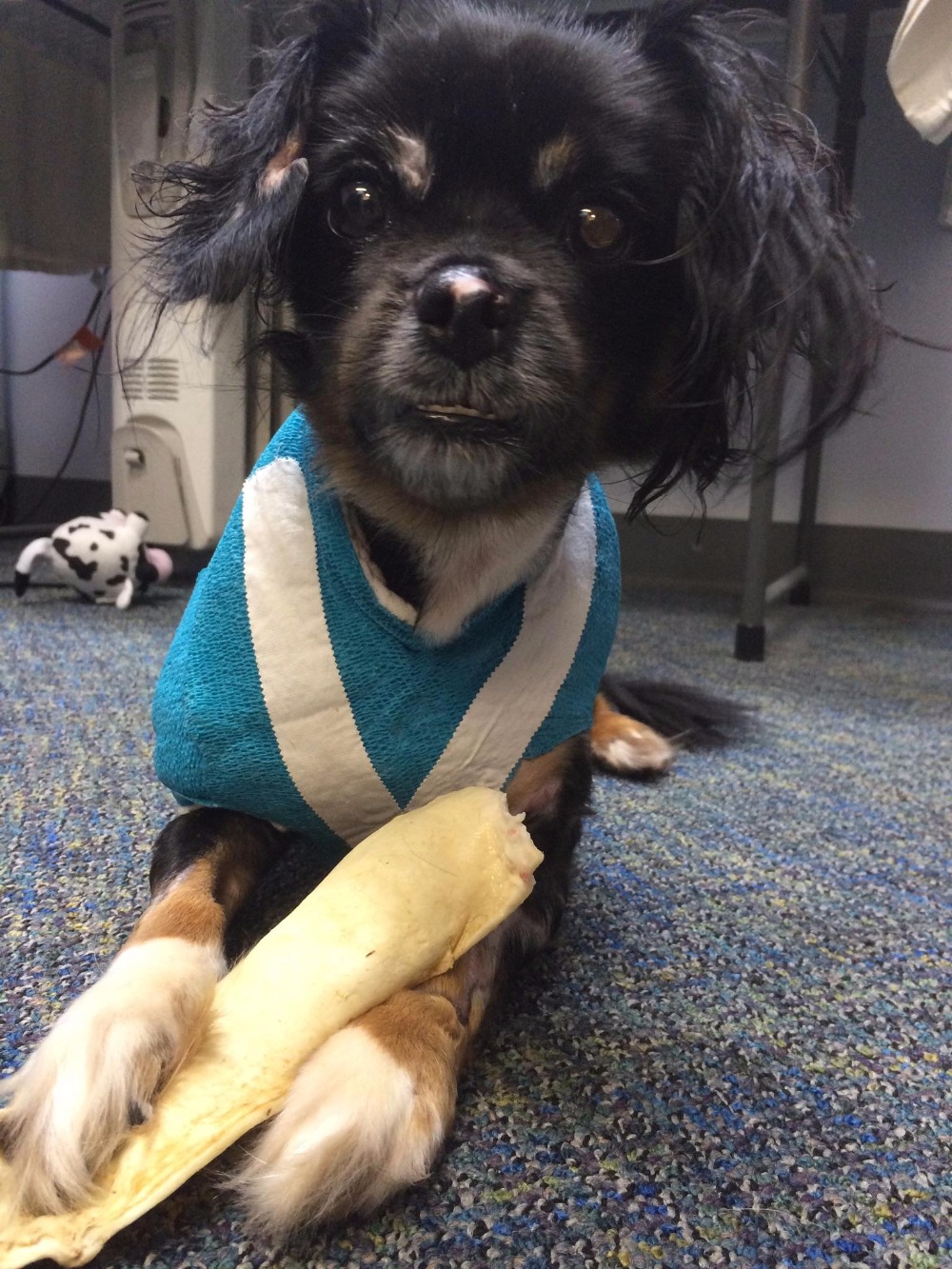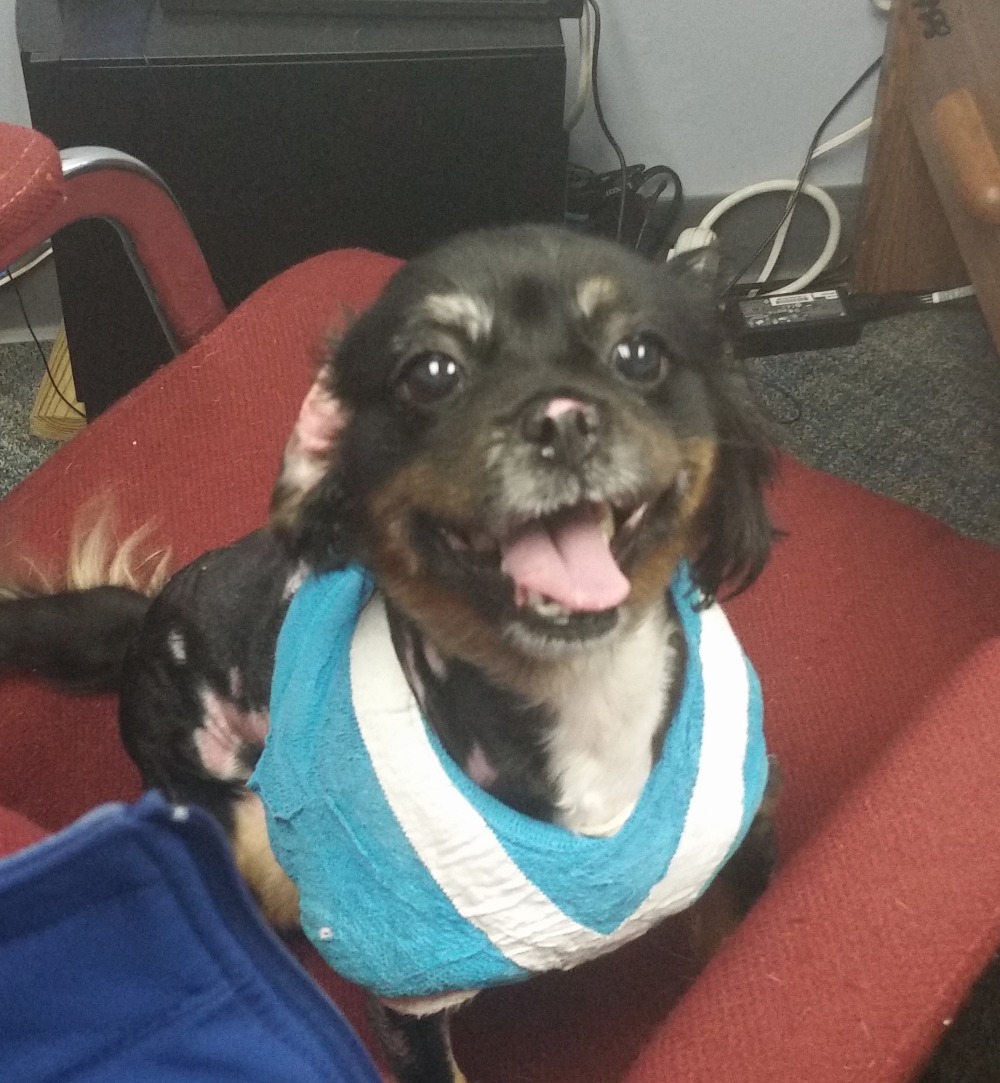 + Read More
Update 1
33 months ago
Share
Thank you for everyone's support! We wanted to give everyone a little update on our Princess.

She is improving daily! We have also gotten to a point where we do not need to sedate her every morning. Her wounds are beginning to heal appropriately.

To give you an idea of the extent of her wounds, here are a few photos showing the progression of her healing process, leading up to one of the surgeries to close the larger wounds. As you can see, she has already come a long way!

Her spirits are still up and she is loving running around the office getting love from the staff and barking until one of us gives her a treat!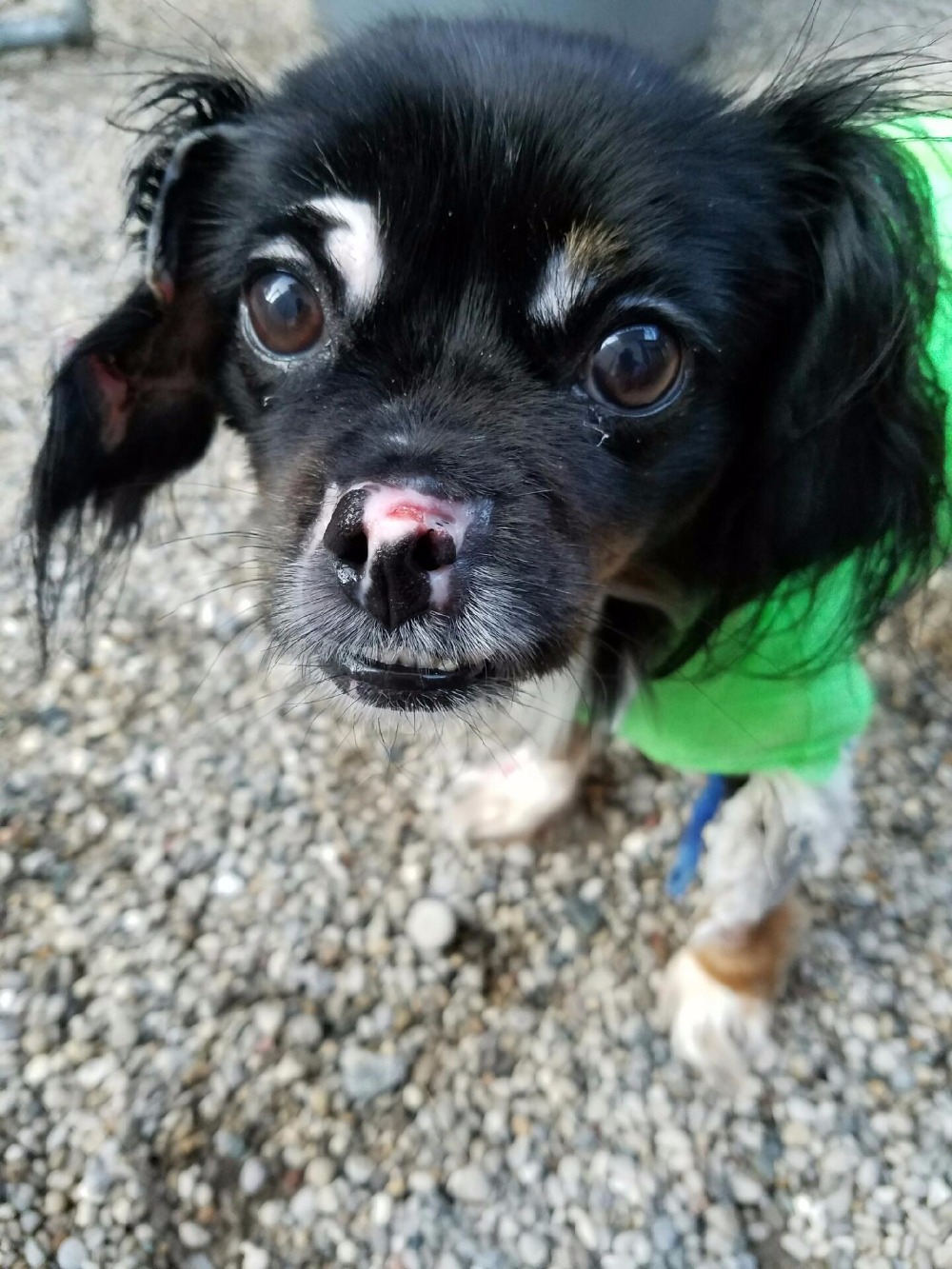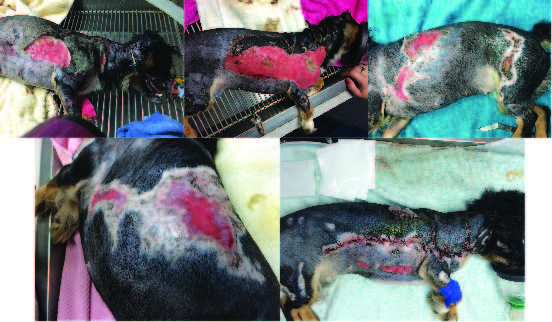 + Read More
Read a Previous Update
Be the first to leave a comment on this campaign.