"Masaka Street Children"
$595
of $5,000 goal
Raised by
11
people in 7 months
I am doing this to help homeless and parentless 
children who are depending on their survival from the Masaka Street Children Project, in Masaka, Uganda.  I am an elementary school teacher  and I happen to care. I hate to see kids suffer anywhere. 
 My friend, Moses Nkangi and others heroically provide shelter for these children, there is no one else.  Their funding has been sporadic at best and  this is an attempt to get them the food, medical help, and even repair facilities at this orphanage.  Long term goals are setting up a school, but the basics come first.Here are a couple of short stories about two of the kids.
Kyalimpa, 3years old, his mother died in an accident when he was only 1month old, the father took the responsibility of upbringing but he suffered the mistreatment of his step-mother and later he was abandoned, he joined the orphanage when he was about 6 months. We took care of him until now he's 3years old,  healthy and ready to go school as soon as he gets the requirements.
Nampijja, 14years old she's the very girl we started with; her story is also a touching one her father died 10years ago, he was a poor fisherman who lost his life while doing his work, when he drowned, so sad that her mother died months later and so I decided to take care of her until now.  
Both stories were related to me by Moses Nganki.  I have omitted last names.  
Recently a very adorable young five-year-old girl had a situation with swelling in her hand, and a Dr. visit is extremely expensive .  finally, some money was scraped together and she saw a doctor and is out of pain.
Children can be fed there quite inexpensively so any amount you donate will help keep them from hunger and help get them medical care.  They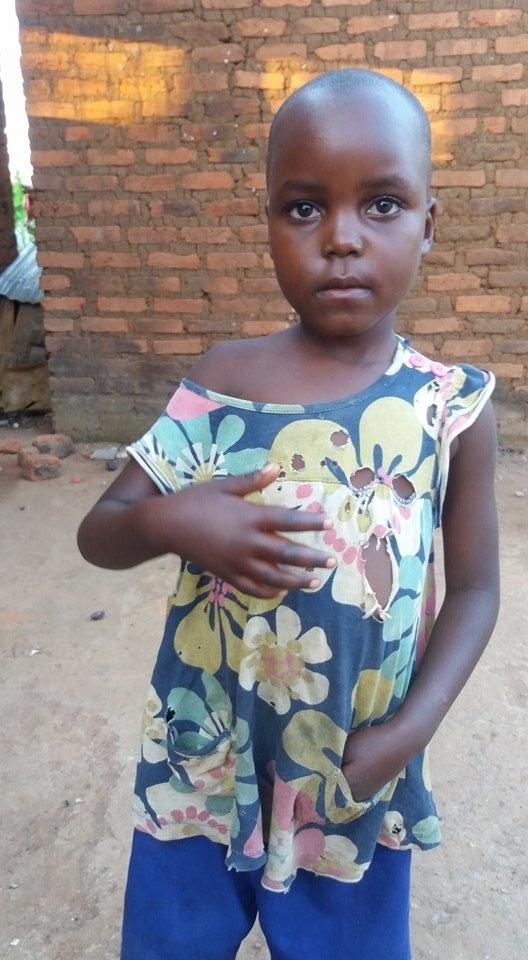 desparately need help and consistent help this is why the gofundme account was started.  So the money will be used directly for food, medical supplies, clothing, bedding, that young children need to survive.  Moses Nganki, and the children are very thankful for any support caring people give to their mission to save these homeless kids.
+ Read More
Morgan Waldroup
6 months ago
Thank you Todd, and as Moses is still in the hospital where his wife and sister are helping take care of him, he informed me that the hospital is out of a prescription medicine that he needs to purchase at another pharmacy. They have also given him a list of items to help him regain his strength for his diet, sounded like certain fruits and such. It would be awesome if those of you who can chip in any amount, could do so now, as I am also sending funds to Moses via W.U. for hospital bills,and etc today, so it arrives more quickly. Please help if you can, this is a true humanitarian and caring individuals who cares so much for the children and others. He needs our help now as well.
+ Read More
I am so very proud of my Spiritual Son Moses Nkangi! He has a heart more precious than gold!! He cannot leave abandoned, homeless children on the streets so, of course, he brings them home with him..... He has been doing this for several years now and his "Family" has grown and grown....... There are, obviously, so many needs!!! I know that anything you can contribute to help Moses help these children, including volunteering there, funds of any amount, items needed for their survival, will be greatly appreciated!!!!! :))
+ Read More