Save Patris Studio and Art Gallery
$12,850
of $50k goal
Raised by
109
people in 6 months
Patris Studio and Art Gallery in Sacramento's Oak Park neighborhood fosters growth in the visual arts, provides a place for artists of all levels to work and connect with other artists, and enriches the community with programs of quality art education, art appreciation, and exhibitions.
click here to visit Patris Studio and Gallery


click here to read the Sacramento Bee article on Patris Studio and Gallery
We risked losing this invaluable artistic resource
in the capitol of California.  I did not qualify to buy the building.  All odds were against me.  But I knew I had to fight for this amazing building for for the artists, for myself, for Oak Park, for Sacramento and far beyond.  
Your generous Go Fund Me contributions,
combined with  my personal savings,  combined with several private loans from wonderful friends willing to lend me their money enabled  me to come up with the down payment  for the building purchase.  An angel investor miraculoulsy appeared  at the last minute to put up her own money and help back the loan.  There were multiple offers on the table; she and I offered above the asking price, and our offer was accepted.
Every penny raised from this  campaign
will go towards the down payment, the closing costs, the inspection fees, attic insulation,  a new roof and other costs associated with the the building purchase.  The seller would not negotiate any of the repairs, costs, or fees, and so the burden of the expenses falls on me to cover
ALL OF  THEM
--ugh!!!.   
So---- All of your ongoing  contributions to this campaign
continue to help provide the financial support needed for me to move forward with the purchase and    repair of the Patris Studio and Gallery.  Thank you world!!!
The arts in general continue to be pushed out
by rising real estate prices and it's more important than ever to purchase the gallery, studio and art school and protect this valuable asset for artists, for Oak Park, and for the greater Sacramento region.
At Patris Studio and Art Gallery, 
we've taken an empty, unattractive interior space and turned it into a thriving, vibrant art hub where artists of all levels and all walks of life come together for classes and open studio sessions to paint or draw from a live model.  We've brought in internationally acclaimed artists to teach workshops that help artists reach the next level of artistic development.  Local musicians gather to play music together in our gallery and community meetings occur here frequently.  The studio and gallery is a vital part of the artist community and an incredible asset for Sacramento.
An impossible situation has been turned around.

For me to save the studio and gallery on my own effort is  unachievable.  Through your support,  and the support of others, an impossible situation has been turned around.   Your financial gifts, encouragement, prayers and positive thoughts will help the Patris Studio and Gallery remain as Northern California's premier venue for artists, art lovers, for Oak Park and beyond.  
Thank you!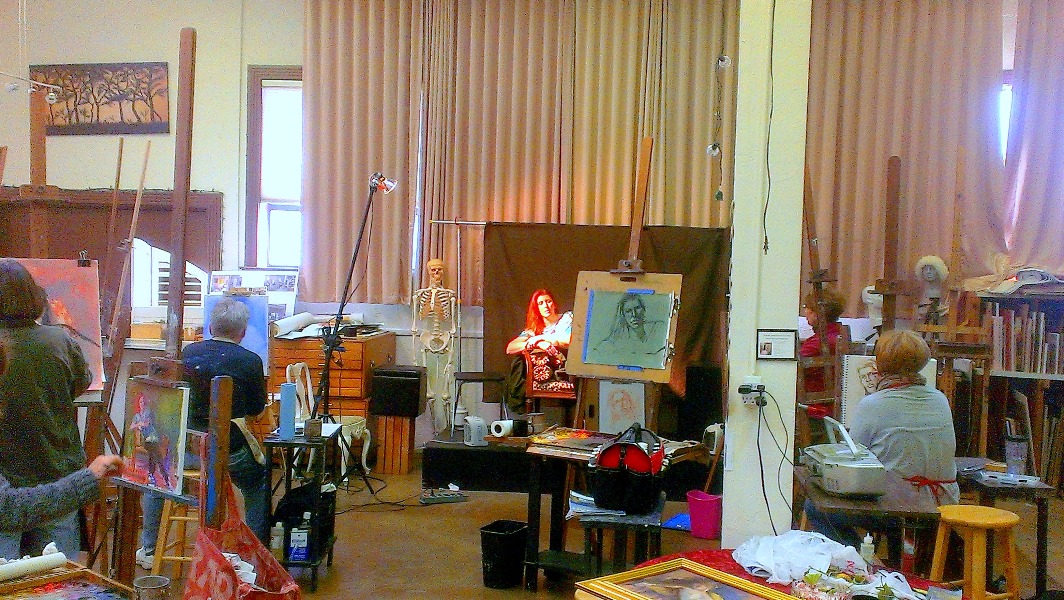 + Read More