neu zine
$1,725
of $2,500 goal
Raised by
32
people in 38 months
NOT ENTIRELY UNLIKE
We are an independent publisher and creative arts zine dedicated to giving artists of all kinds a place for their work to be recognized. 
 

WHAT WE DO
We curate a collaborative creative arts zine. Each new issue presents contributors (designers, illustrators, painters, photographers, writers, poets etc.) with a common theme around which all content is created and realized. 

We also publish novels, collections of poetry, short fiction, essays, and visual art books. If you feel you have an idea for something that needs to be seen, tell us about it!
 

WHO WE ARE
neu is curated by designer/visual artist Alexis Gallo and writer/musician Nicholas Otte.
 

HOW IT WORKS
We welcome submissions from artists of all kinds, from all parts of the world, and with all sensibilities.


WE NEED YOUR HELP!
We need help raising money so we can print our first issue and get the ball rolling! We already have a number of wondeful pieces and are eager to show you this exciting work! Donations will go directly into creating our first and future issues and allow us to extend neu to other forms (podcasts, gallery shows, swag etc.).

Moreover, any money you donate will help realize these efforts and actively contribute to the creation of new and original art. We want to help people make new things and challenge themselves to grow as artists, you can help that happen too!

All contributions of $15 or more will recieve a free copy of the first issue of the zine!

THANK YOU
We are so thankful for your interest in our project and cannot wait to get started!

Say hello and look around:
www.notentirelyunlikebooks.com
Twitter: @not_unlike_
Instagram: @Notentirelyunlike


+ Read More
The support we've received has been truly amazing and humbling, and has given us enough to complete the first run of Issue 01 Falling!
The zine is now available at
http://notentirelyunlike.storenvy.com/
If you like what you see buy a copy and tell a friend!
This is only the beginning for neu. We are already at work on releasing a novella and getting started on issue 02, so there is still room for more donations.
Thank you so much!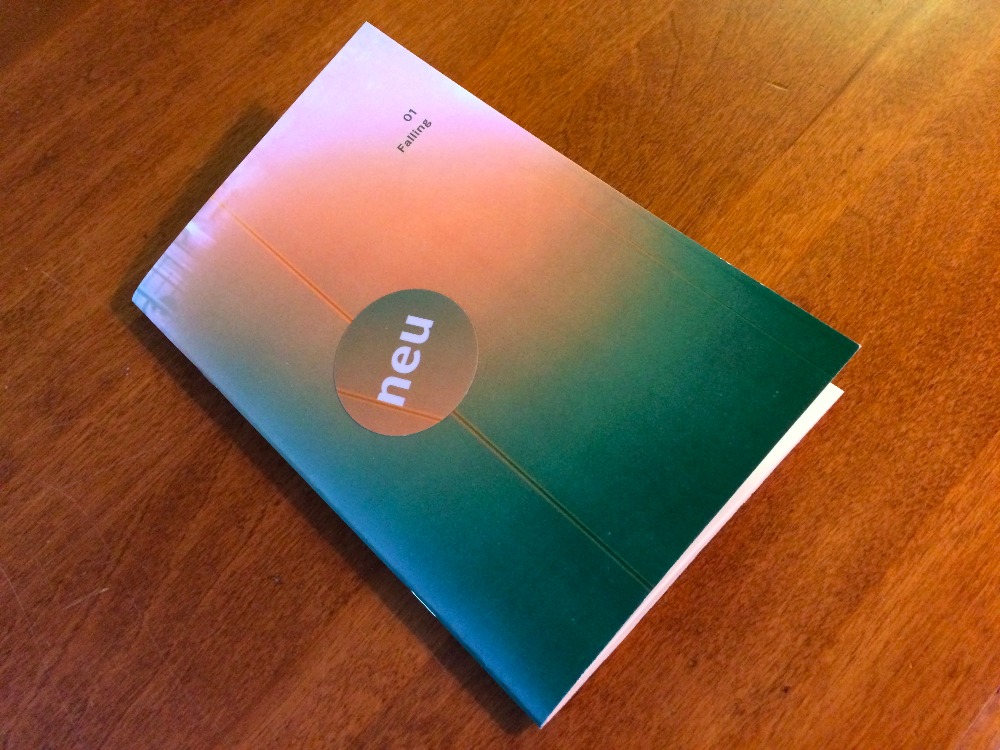 + Read More
Less than one week and we are one third of the way to reaching our goal! Thank you so much to those of you who have donated to us so for, your support for this idea of ours means the world to us.

Though we are already well on our way, we could still use all the help we can get. Donating just a few bucks, or simply sharing our page and getting the word out to people who might be interested, is a huge step towards helping some really great artist's work reach new eyes and minds.

Thank you so much! We're just getting started!

Nick & Alexis
+ Read More
Read a Previous Update
Be the first to leave a comment on this campaign.