Jobes Family 2016 Flood Relief
$20,450
of $25,000 goal
Raised by
191
people in 27 months
My name is Jason Jobes. This is the story of Jim and Marybeth Jobes, we call them mom and dad. 
For 35+ years our parents have lived in Baton Rouge. Their quaint 3 bedroom house on Donaldson Drive where they called home as newly-weds, where they brought my sister, Samantha, and I, home from the hospital and where we brought our kids (their grandkids) many years later to enjoy the quiet neighborhood which proved to be the foundation for our family.
 And then August 12th happened.  
Morning of August 12th
: Samantha and I received a concerned call from our parents. They needed help moving furniture because they worried about the coming water that "may" flood the house. While the deluge of rain came down, we were able to get our family's priceless pictures, home videos, and our grandparents antiques either to their attic or a storage facility half a mile away, presumably safe from the water. After moving everything we could, while water was rapidly rising, the family evacuated for their own safety.
The waiting game began. Every hour, we checked the flood stages. With each update the outlook deteriorated. While flooding was eminent, the magnitude of the destruction was unclear. Into the evening, our family continued to hope and pray for the best, knowing the worst was always a possibility.
1:00 AM on August 13th:
Mom began having difficulty breathing and it became apparent she was in respiratory distress. A woman who has not seen a doctor since 1991,  we knew times were dire and dad decided it was time to call EMS. Rushed to the hospital, she was admitted for acute respiratory failure. Now, not only did the family have to prepare for a historic flood, but the cornerstone of our family was now battling for her life.
The next 72 hours all we could do was wait. Wait to see if mom's condition improve. Wait to see the damage to the house. Simply wait to see what to do next. In the midst of waiting, with her husband and brother-in-law in tow, Samantha went to check on the house. It was then that the first glimpse of the devastation was seen. As she paddled up the street the house came into view. The unthinkable had happened. She could barely see the roof top of our home on Donaldson Drive. Those precious articles and prized possessions we had moved to the attic only a few days before were simply gone. As Samantha continued to get closer a faint meow was heard. As they got to the house, one of the outside cats we could not locate earlier in the day had miraculously made his way to the rooftop. They paddled over, made their way onto to roof, consoled the cat, and for the first time Samantha sat down to soak in the pure and utter destruction. 
August 16th (four days later):
  Samantha took dad to check on the house, knowing the worst had happened. They were greeted by the National Guard who was going house to house breaching doors to check for individuals who had failed to evacuate. Upon entering our home, still in 18 inches of water 96 hours after flooding began, they laid eyes on the destruction. The ceiling had given way and simply collapsed under the water weight. All that was left was a jumble of sheetrock and studs. The storage shed where we moved their property also sustained several feet of water, everything there was damaged as well.
August 17th:
All is not lost. Thanks to the great care provided at Our Lady of the Lake Hospital, and in particular Dr. Patel, mom's condition improved enough to go "home"- wherever that may be. What is known, is that the house on  Donaldson Drive is no more. 
Mom and dad continue to take things one day at a time, and at points, hours at a time. Any money raised will go to helping our parentst put the pieces back together. All they have left is what they squeezed into their cars when they left the house under the assumption that this would be a typical rain storm. Additionally, while mom had health insurance, funds will also be used to offset the expense of her 4 day hospitalization. 
As my father confided in me, "we are good people. I don't know what we did to deserve this. But we are safe and that is all that matters."
Jason and Samantha Jobes on behalf of the Jobes Family
Mom and Dad
Samantha with Roscoe on the roof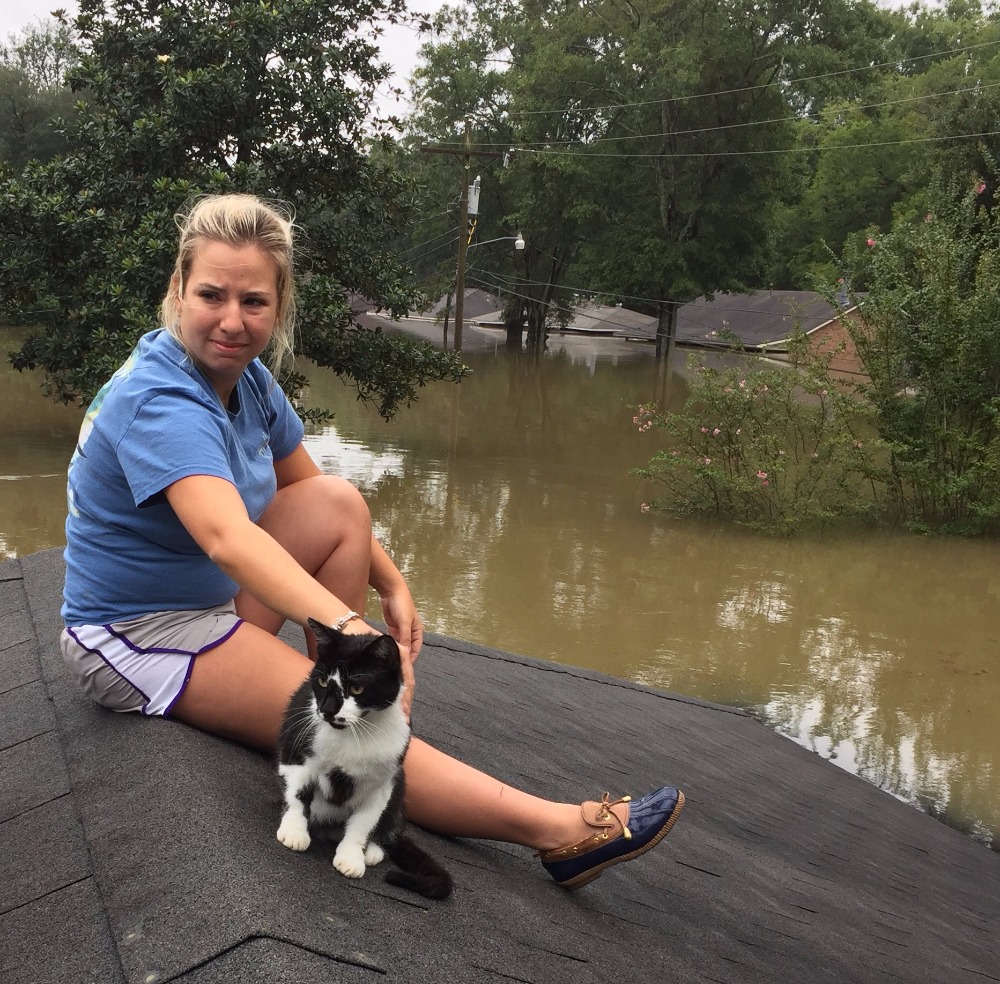 The "Living" Room
The first look at the house- it subsequently went up another foot
Together we can get through anything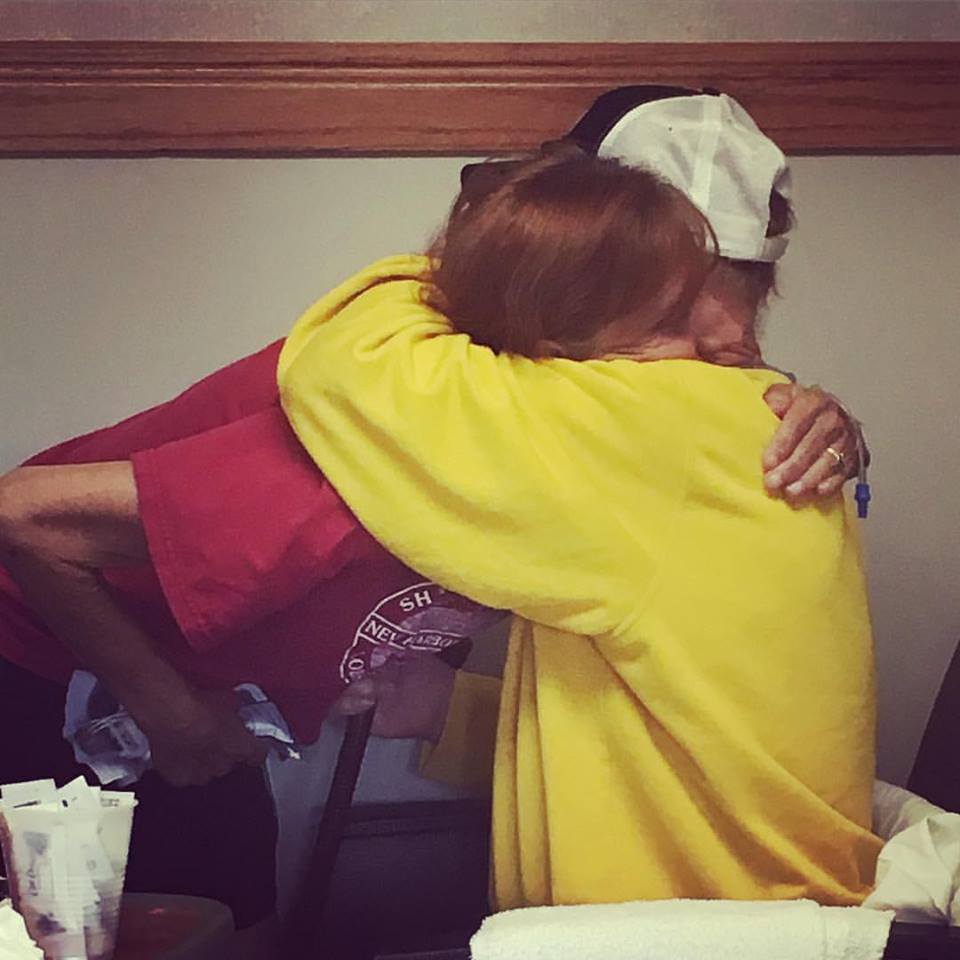 + Read More
Update 2
26 months ago
Share
First- forgive the automated daily posts, I have not been able to eliminate that setting. This is a real update on progress.

Wow, first and foremost, it is from the bottom of our hearts we say thank you to the amazing support show by our family, friends, and even some soon to be friends who we may not even know yet. The outpouring of love is simply humbling. Please know if we have not reached out to you personally to say thank you yet- it is coming. We appreciate each and every thought, prayer, and donation we have received.

Samantha and I started this at the request of a few folks and never anticipated things would take off like this. For those who don't know, mom and dad were not aware we had set this up. There did come a point in time where we had to break what we did to them. While the picture is blurry (my hands were shaking as we told them), the look of utter shock and amazement on their faces say it all. We are greatly indebted to your help and if we can ever return the favor, please don't hesitate to ask. Take it from me; the asking part has been the hardest part.

First, mom's health- Overall, mom is doing absolutely amazing. Since she got out of the hospital two weeks ago her health seems to have improved on a daily basis. She went to see one of Samantha's friends and had all her labs done. The great news is that everything came back normal. The only next step is for her to see a Pulmonologist. Even better is that she is really making some strong life changes that will help her continue her road to recovery.

Next- The House. As of last check it is believed to be a total loss. Two weeks ago a crew of us went to try to get anything we could out of the house. As you can see in the picture below, even the fridge went up and was flipped over. Everything in the cabinets, including priceless pictures, was essentially destroyed. My dad, Aunt Lu, Samantha, Ethan, and myself got what we could out. As mold continues to grow, it is increasingly difficult, and very hazardous, to continue to enter the house.

As we look back, each day has been a step forward. Some days consist of giant leaps, others are small baby steps. Together, with our team of supporters, each day there is hope. We are having a family meeting this week to devise a full blown plan (consulting 101 coming out). We ultimately believe that we will ultimately see the family abandon what has been home for the past 40 or so years. While words can't describe that emotional challenge, we know that we must embrace our past, but also look forward into the opportunities the future hold.

For those we may not be connected with on Facebook, feel free to add us. We would love to answer any questions that you may have or provide any additional updates you want.

It is with full hearts that we say thank you!
Sincerely,
The Jobes Family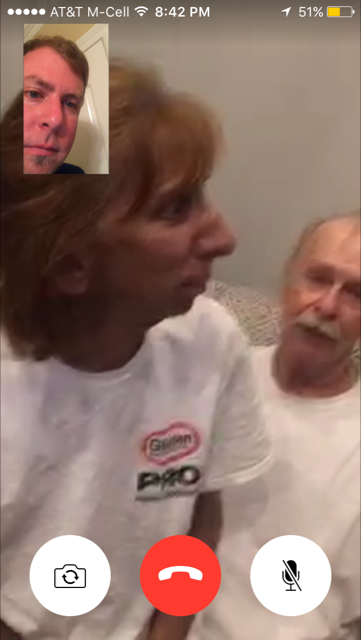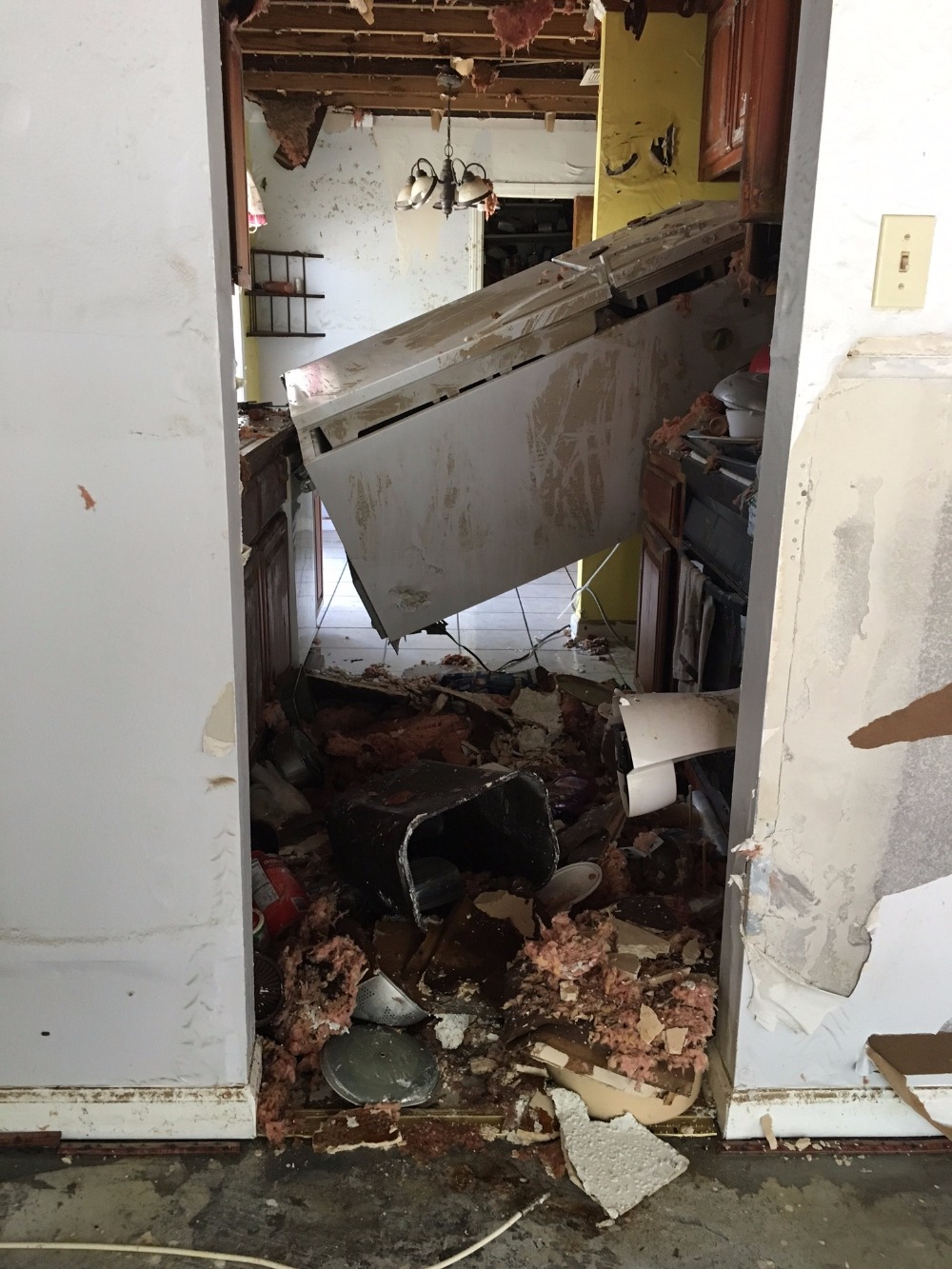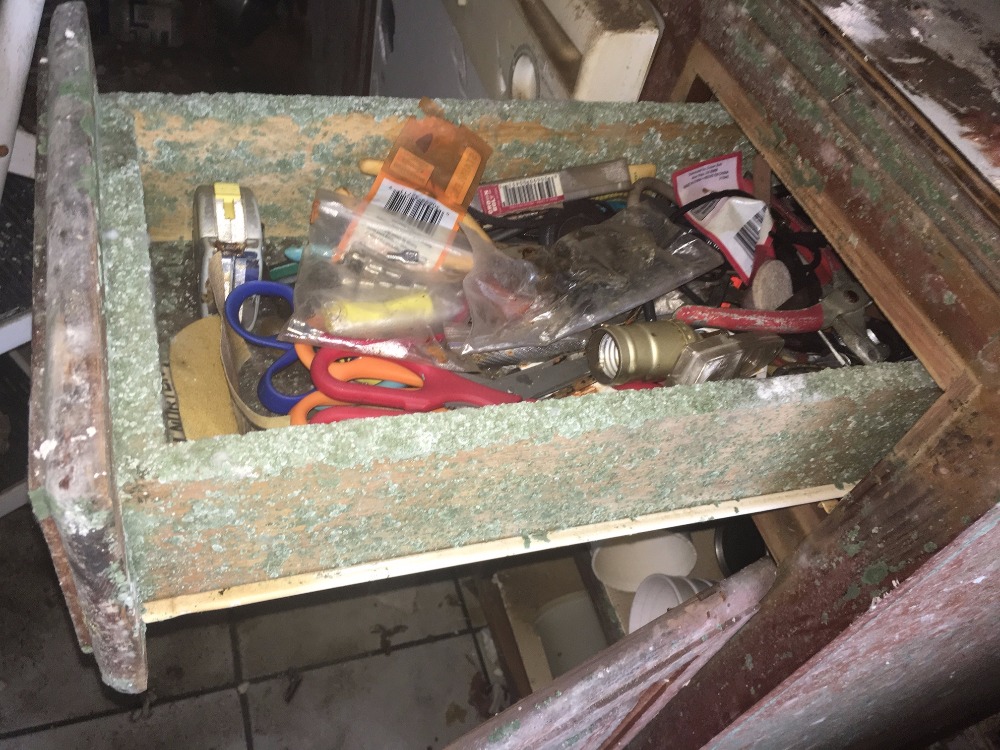 + Read More
Update 1
27 months ago
Share
Update for 8/18: First- the outpouring of support has been INCREDIBLE. The prayers, thoughts, and support continue to bring Samantha, Brandi, and me to tears. We are so blessed to have such an amazing support group.

Last night (8/17) WBRZ in Baton Rouge aired a segment on the Comite Diversion project and featured my dad. The segment is 2-3 years old. However they are doing a follow up to the story. They were to be there this morning but postponed it until tomorrow.

Dad has been by the house and got a few of my grandmothers things he could get to. However due to the debris he could only get in the living room and kitchen.

Mom is doing ok. She is still having labored breathing. The stress is really getting to both of them. Brandi and I went to see them yesterday while Samantha was at work. The great news is last night Samantha was able to get mom an inhaler she needed.

If anyone needs to reach any of us for wants an update, please don't hesitate to reach out. Thank you so much for all of the support and prayers. We love you!

Jobes Family
+ Read More
Read a Previous Update
Be the first to leave a comment on this campaign.