Wildlife Clinic & Corridor Site
$22,985
of $160,000 goal
Raised by
31
people in 30 months
I am Dr. Isabelle, the co-founder and current director of the Belize Wildlife & Referral Clinic (BWRC). In 2003 I settled in Belize, after starting my career in wildlife veterinary medicine in Costa Rica in 1994.  In 2012, after many years of preparation the Belize Wildlife & Referral Clinic was opened to "support conservation and animal welfare  through medical care and rehabilitation of wildlife, and education for future generations". Since 2011 BWRC has operated under a Memorandum of Understanding with the government of Belize and is a registered not-for-profit organization. With our first grant, the Heska Inspiration in Action award of $25,000, we purchased x-ray and anesthesia equipment and started a rescue and education clinic in a rented old airplane hangar, gone ice-cream factory, turned into a temporary wildlife clinic site. Here a video of BWRC's first 3 years:
What BWRC does and its long term vision:
 Since 2012 the staff at BWRC has stayed incredibly busy and today BWRC provides emergency response, rescue, veterinary services,  and rehabilitation for imperilled wildlife for over 200 wild animals per year. BWRC also provides education and field support for conservation efforts nationwide. BWRC was started with a long term vision of creating a self-sustaining institution that provides needed medical, rehabilitation and educational services to the country.  A target timeline of 10 years was set to bring the project to full fruition. Now after 4 years, BWRC has gone from 100% volunteer based, to 6 paid staff, supported by several long term volunteers with an ever increasing number of patients and educational outreach activities. BWRC has outgrown the rented facility and urgently needs more space for the clinic and rehabilitation facilities. So time has come to move on to BWRC's own permanent site. 
What we are asking you to support?
BWRC needs to purchase land for the permanent facility. After much searching we have finally found the perfect location. The site combines a central location on the highway with utilities with a mostly forested cooridor area.  The site features a year round creek connecting to the Belize River, right on the edge of a village. This means that BWRC can also ensure protection of an important wildlife corridor. While Belize is still considered a haven for wildlife with much remaining habitat in many areas, especially in the agricultural Cayo District, wildlife corridors are becoming scarcer. We eventually realized that the original property criteria in or adjacent to a protected area and connected to highway did not exist in the Cayo district. However we are elated to have found this rare waterway and corridor feature in a great location. $150,000 will cover the purchase of 30 Acres and an additional $10,000 in this campaign will cover part of the fees and taxes. 
Why we need your help?
BWRC has been able to develop sustainable income sources for its charitable services. The good news is, BWRC maintains it's operations and all staff without any grant support. The directors have been able to raise between $15,000 and $35,000 per year for infrastructure upgrades, equipment and supplies, and have done a few smaller crowdfunding campaigns in which I am sure many of you have contributed. The bad news is, what we have done so far is nowhere close to enough for a land purchase! So it is time for us to "step up the game" in fundraising now. Alone we can achieve little (especially me as a full-time working veterinarian with a few extra hats, and 3 kids :)). BWRC has only gotten where it is now thanks to the help of countless individuals like yourself, so we hope to eventually achieve this BIG goal thanks to your assistance as well. 
When?
As soon as possible. But to set more attainable goals we think that 6 months will give us an idea if we can complete this effort and procede to signing a purchase agreement. Ultimately, we hope to complete the campaign within one year.
How?
 With your help over the next year we will combine multiple fund raising approaches in order to reach the grand total of $160,000 for the land purchase. We hope at least some of you will donate to this campaign, and many of you will share it to friends who may donate, or share further. I am pursuing 2 grants and will write proposals (it seems very difficult to receive grants for land purchase but I do not give up easy...). In addition to these efforts, we will host a local fundraiser. We  encourage as many of you as possible to contact us and to hold fundraisers in your area for BWRC's land purchase. For example: Dr. Lauren Brady of College Station TX. has offered to hold a golf tournament fundraiser for BWRC. Furthermore, BWRC does have an option for receiving tax deductible donations through a US 501c3 in the US as well which may be especially useful for larger donations from the US and it eliminates 7.9% fees for us. And then we combine and track it all together on this page.
And, what it we don't succeed?
Then we have to continue longer, and find another temporary/rental location for the clinic and rehab facilities in the mean time, until we reach the bigger goal. But I hope, together we can do this!
Please help, donate, share and contact us. We certainly can' t accomplish THIS one without you.
Thank You!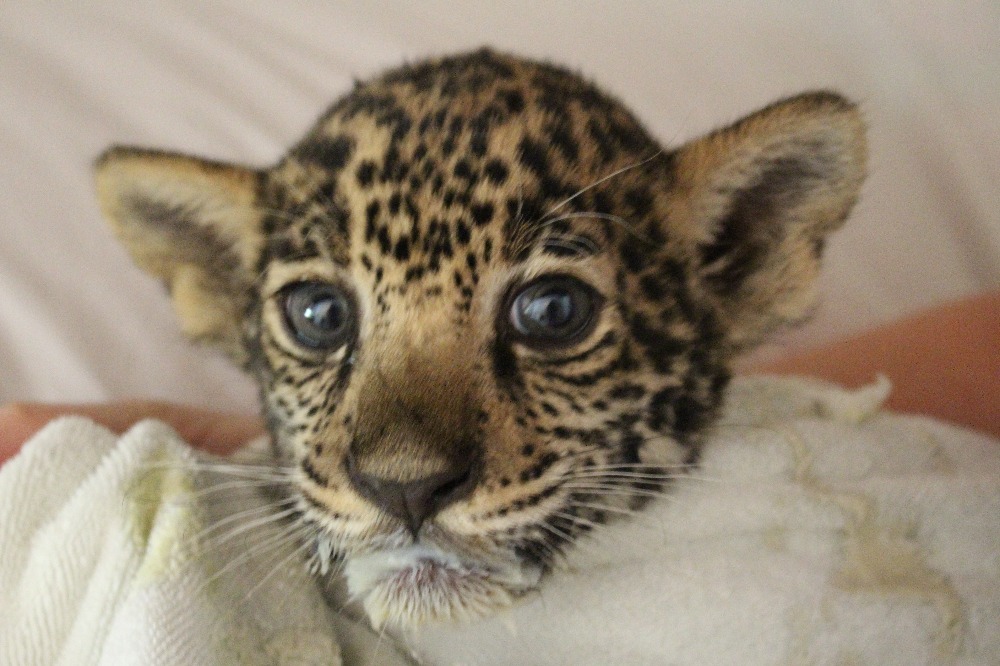 ps: Sorry it's a long message but it's a BIG campaign. So I felt it needed some explaining, especially for those who do not know us. As always, do not hesitate to ask questions you may have and we look forward to hear from you!
Dr. Isabelle
+ Read More
Be the first to leave a comment on this campaign.