Kathy and Shayann Jones
$23,350
of $50,000 goal
Raised by
333
people in 25 months
Kathy Jones was in a very serious car accident on Monday August 22 in Crystal Lake. She was airlifted to Condell, is in the ICU and needs everyone's prayers. She is one of the sweetest, most caring, and generous women we all know.  The money will be used to assist Kathy and her family at this time.
Bill asked me to add this additional information.
The following information was shared beautifully by Kathy's sister Karen on Facebook.It is with a heavy heart that I share with everyone that Shayann Jones William C Jones Jr (Bill Jones)and Kathy Jones daughter passed away this morning at school in the arms of our dear friend Pat Willis-Langan. Shayann had not been sick nor did she have the mental capability of understanding what happened to her mom. I am holding to the belief that she is Kathy's angel and went in her place. Kathy showed signs today of improved alertness, movements and following some directions. She still has a long road ahead but her angel is watching.
It will break Bills heart to tell her when she is recovered enough to know. They have taken such wonderful care of Shayann all these years and loved her and made her so comfortable.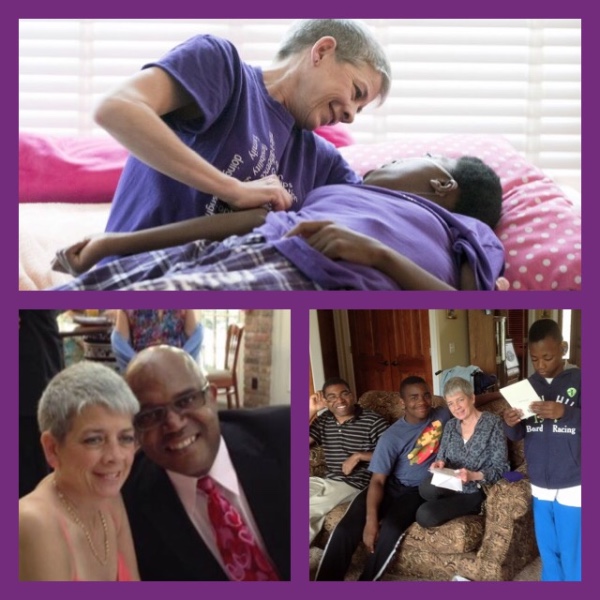 The following is an article when Kathy was The Northwest Herald's Everyday Hero.
+ Read More
Virginia Brown
25 months ago
I only knew Shayann from photos of her with my grandson, Noah, but her radiant spirit shone forth. Someday we will be able to see her and others who are disabled in the here-and-now in their full, glorious, resurrected state and rejoice that we can know them.
+ Read More