Otis Link Recovery Funds
$14,347
of $20,000 goal
Raised by
130
people in 37 months
OTIS LINK'S RECOVERY NEEDS OUR HELP
Our dear friend Otis Link had a Stroke 4 weeks ago.
You may know him as Otis Link, or Bad Otis, or Greg Link or  ????  Whatever you call him, you know, what we all share with this man is an unconditional friendship. 
NOW IS OUR CHANCE TO SHARE THE LOVE, AND GET HIM BACK ON HIS FEET - LITERALLY!
According to the doctors, Otis had been experiencing a series of Strokes from undetected hypertension.  This all lead to the bigger one 4 weeks ago.  He spent 3 weeks in the hospital working hard to get his blood pressure down (with meds) and to learn how to walk and gain a little mobility back in his left leg and hand again.  He is now at home recovering, but with low energy and certain intermittent loss of connection between his brain and left limbs.  He is practicing walking and is presently using a wheelchair most of the time.  He can also use a cane to hobble around the church.  So far, with the help of rehabilitation therapy, it appears he will be able to re-gain most, if not all, of his mobility.  
Since he's been in the hospital, he has not been able to work on his art - his only source of income.  Nor can he finish the construction on his home, (some may know that he is in the midst of trying to build out the church facility/his home into an income earning establishment).  With three weeks out of the game, and more to come, there are no reserves for emergency and the bills are piling up.   
Here's where you come in.  If there is anything you can do to help in any way, please send your offering through GoFundMe or reach out directly.  He is going to need a few months of living funds so he can work hard on getting healthy and back on his feet.  This will require regular physical therapy both at the doctors and at home.  Thankfully, he has the full use of his creative channel, his right hand, (and as Otis says – "hopefully a bit of freshly added brain damage to inspire").  With your help alleviating the financial stress, he can begin to focus on his art again and turn it into future earnings. 
Otis dodged a bullet this time for sure.  Doctors said it could have been a whole lot worse considering his blood pressure was through the roof.  If it happens again, it probably will be much worse.  His recovery and future health rely on his rehabilitation therapy progress and keeping his stress level down.  He has a lot of personal work to do to keep this from happening again.  Good news is!......He's quit smoking!  And he is on a manageable diet that he will need to maintain as a lifestyle from now on.  If he can keep on course with this remedy, he won't have to go through this again!   And you will see him out running around very soon.  But if you see a deep fried chicken leg in his mouth or a cigarette in his hand…kick his ass!
Otis is always there to help a friend.  Even if you don't know him, he may have somehow helped you in the past.  He doesn't walk by the hand of anyone in need without making a gesture.  That's the kind of guy he is.  And even though he'd give the shirt off his back, Otis is very shy about fundraising for him.  But he knows he is blessed to have such a great community of friends to reach out to.  He knows that times are tough for everyone now.  Anything you can do to lend a hand, even just sharing this link would help, he would be eternally grateful.
Donations are accepted with debit card and CC through this site, or go directly through Paypal using the email Badotislink@roadrunner.com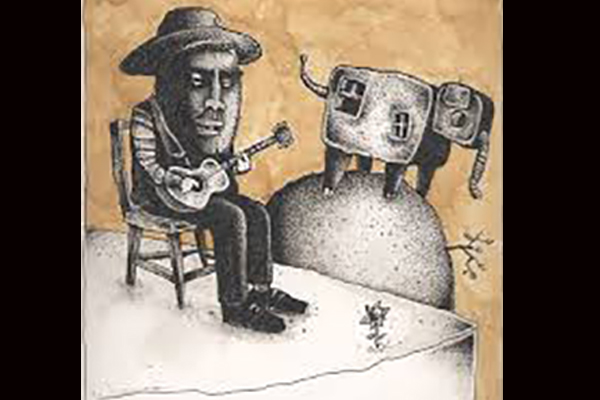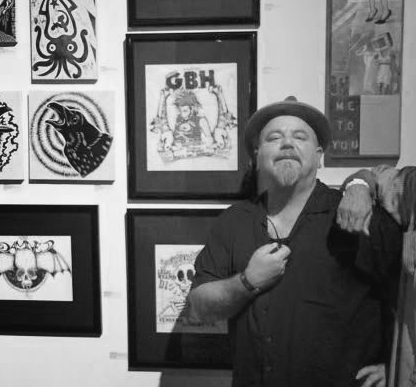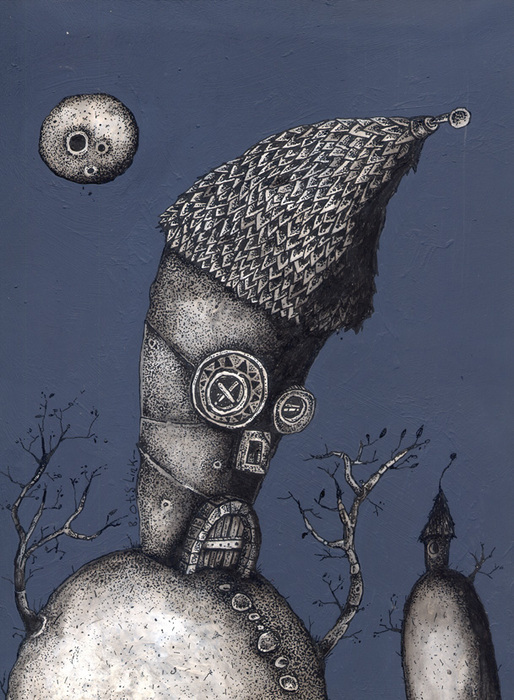 + Read More
Update 2
36 months ago
Share
As we move closer to our goal for Otis LInk Recovery Fund, Otis is trying to reach out personally to say thank you to everyone who has donated so far! However, still struggling daily with his energy level, that has been a slow process. He's so grateful for everyone's efforts, and he asked me to post a special note from him here on this site in the meantime.

FROM OTIS:
Thank you, all of my friends that have been helping me. You have probably heard I had a stroke a few weeks ago. I was in a hospital and physical re hab for around 3 weeks. Much of that is a blur cuz my brain was broke. My memory has taken a beating. I'm home now and adjusting. the first week home i was so over medicated that i didn't know what i was. I just wanted to break the silence, not intended, just to say i dont know what i would have done without all of you. some have helped me with generous donations, i came out of the hospital broke. broke is nothing new to me, i live to hustle but i am always on the financial edge and that's normal to me, no biggie. but for once in my life my hustle has been shut down, temporarily, i hope. So the donations have really bought me some time to rehab without the money stress for a while. artists and creative self employed guys and gals like me dont have much of a safety net that way, no disability etc. So thanks so much, i am getting to each donater as fast as i can to offer a personal thanks, please bear with me, typing and concentration is a drag at the moment due to the stroke. So many friends and family have helped with food, shopping, some visited at the hospital, that was awesome, some have come to stay with me, feed me, and just be awesome company. it's what i needed the most. Even the nice comments here have been awesome to me.
You all have saved me in so many ways and i am the luckiest man on earth to have such great friends. You all know who you are and i can't say thank you enuf times! So having a stroke sucks, i had a few of em in the last few months due to blood pressure problems. all in check now. I am changing my evil ways now to stay alive. Really i only smoked and got kinda fat, but my body acts like i'm much worse so i had to knock it off. There hasn't been any pain so far but I couldn't walk or use my left side at all a few weeks ago. Now i can hobble around now with a cane, or without for a minute but i look like a ridiculous drunk. So its starting to come back slowly. I'm hoping to improve and be near normal within 6 months to a year. well as normal as i was before anyway. It's all extremely fatiguing, it's a brain thing not a strength thing so it's hard to explain if you haven't been there. Anyway... i'm not dead yet, i guess some people thought i was but i ain't. I got out of the house yesterday for the first time and visited some local friends, all went well. I'm on the mend and hope to see you all sometime soon. Ps... my drawing side is fine, I can drive, and i'm starting some new art projects as i write. Love to all of you! I'll keep you posted and tell you some fun stroke stories when i see ya!!! - Otis
+ Read More
Update 1
36 months ago
Share
YOU GUYS ARE AMAZING!!! Otis Link Recovery Fund has reached 55% of its goal! Otis is overwhelmed at all of your support through this difficult time for him. His spirits are really good thanks to all of you! A HUGE part of his healing relies on him being less stressed and having a positive attitude about his recovery. This is happening! BECAUSE OF YOU! Otis wants to reach out and thank all of you personally, and he will! He's a little slow going right now as you can imagine, but you will here from him directly soon. In the meantime, I hope you can all keep sharing the post and spreading the word as we push closer to our goal. Thanks again for all your support!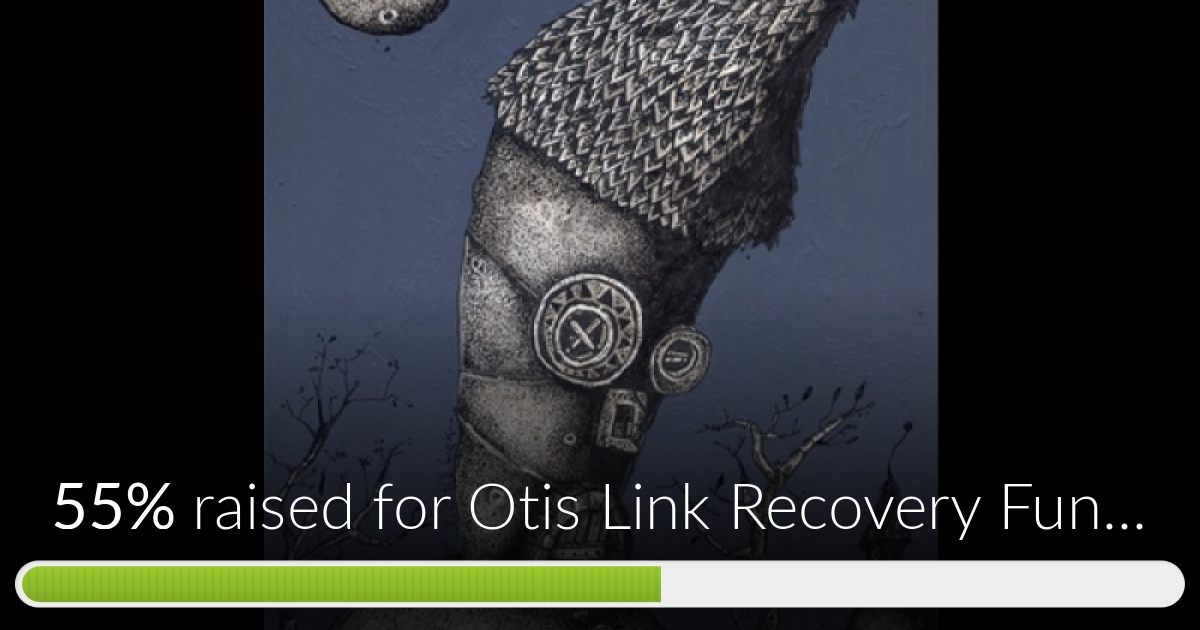 + Read More
Read a Previous Update
Hey man, keep up the good work, chippin away at it! Get scratching on a paper or canvas or table or wall or whatever works! You got lots of people pullin' for you, I'm sending you good vibes!
+ Read More
I am Heidemarie Vos a 73 years old sick widow living in South Africa but i am an American citizen please help me achieve my goal by donating for my medical fund and sharing via gofundme(dot)com/Heidemariemedical as i have been diagnose with dermatological skin disorder and also have eye problem with my constant back problem from an accident about 20 years ago Also i am regularly sick due to little pension as i can barely take care of myself please support and God bless
+ Read More