Prayers and Support for Bridget
$16,066
of $3,000 goal
Raised by
201
people in 36 months
Prayers and Support for Bridget and Elise
Many that are close to us already know this and there are many that do not so it's time I tell my sister's story and ask for your support, love and prayers. Generally, Bridget and our family are private and would never ask for anything as we wouldn't want to burden anyone. We tend to want to handle things on our own and to keep normalcy for Bridget and Elise however, some recent news has changed that.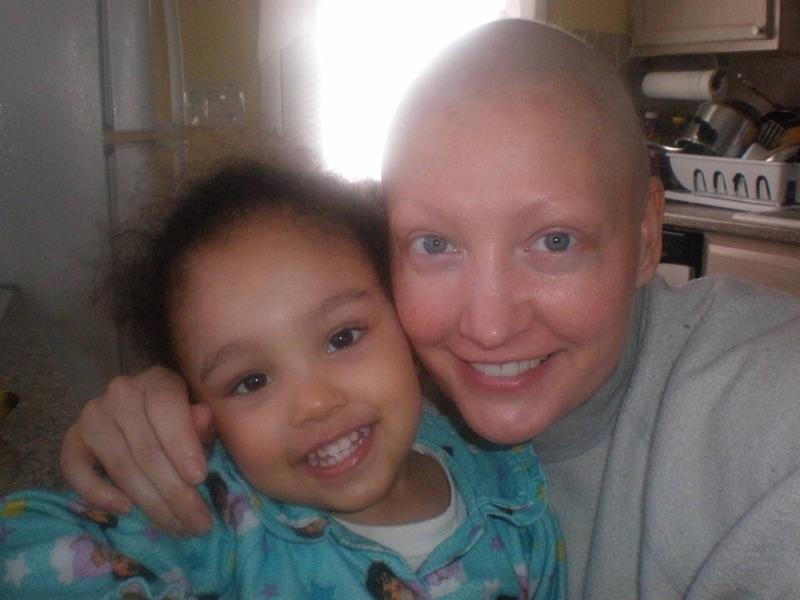 Bridget's Story
Bridget is a beautiful young woman on the inside and out. She is a mother, a daughter, a sister, a cousin, a niece, an aunt and a friend to so many. She was diagnosed with breast cancer 6 years ago at the age of 38, when her daughter Elise, the love of her life, was turning 3. She underwent a mastectomy, radiation and chemotherapy. Just as she was getting ready to have breast reconstructive surgery, she was informed the cancer had come back and therefore couldn't have surgery. Her diagnosis is triple negative metastatic breast cancer, a very rare form of it. She's been living gracefully with it for the past 5 years. You'd never know by looking at her what she deals with on a daily basis because she always has that gorgeous smile on her face and selflessly always asks how everyone else is doing. Her doctor's prognosis was to stay on chemo indefinitely to basically maintain and stop the disease from spreading. The goal was no longer to cure the disease but to provide and maintain a good quality of life. She has continuously been on many different chemo drugs which cause all kinds of side effects yet she never complains. After so many cycles of treatment, the cancer becomes resistant to the drugs, are no longer effective and need to be changed. We've been to 2nd and 3rd opinions at some of the top rated cancer hospitals all of which said they wouldn't do anything differently. She has tried treating it with cannabis oil and changing her diet but to no avail the cancer won't stay away. Three weeks ago, she received some quite devastating news that the cancer has spread to her brain, 3 tumors. She is receiving high intensity targeted radiation treatments and the doctors are confident this will take care of them and we pray every day is does. Our next stop if it doesn't will be Cancer Center of America to see if she is a candidate for Immunotherapy. There will never be a time where we give up. She is also awaiting liver biopsy results. As always, she remains positive, optimistic, and strong as hell. We all remain that way for her because "she doesn't want anyone crying and shit" – verbatim :). We have strong faith that she will undoubtedly get over this hurdle too but deep down we are all very, very scared. She lives her life to the fullest each and every day. There is nothing more important to Bridget than Elise and taking care of her. She is grateful and appreciative for every moment she has, for life is precious. Bridget continues to show us how to not sweat the small stuff and live passionately.
I wish with all my heart that I didn't have to create this page but I am compelled to do so to try and help make her life and Elise's as comfortable as possible; to aid in the daily living expenses that she struggles with. Bridget had to stop working as a stylist due to the cancer. There are days and weeks where all she is doing is going to doctor appointments and getting treatments; essentially trying to save her life. Her income and life has been drastically impacted by this. I ask for your love, support and prayers for my sister who is also my best friend. She amazes us every day and is a true inspiration.  Thank you from the bottom of our hearts and God Bless. I will be withdrawing all funds raised for Bridget and Elise and be giving them to her directly.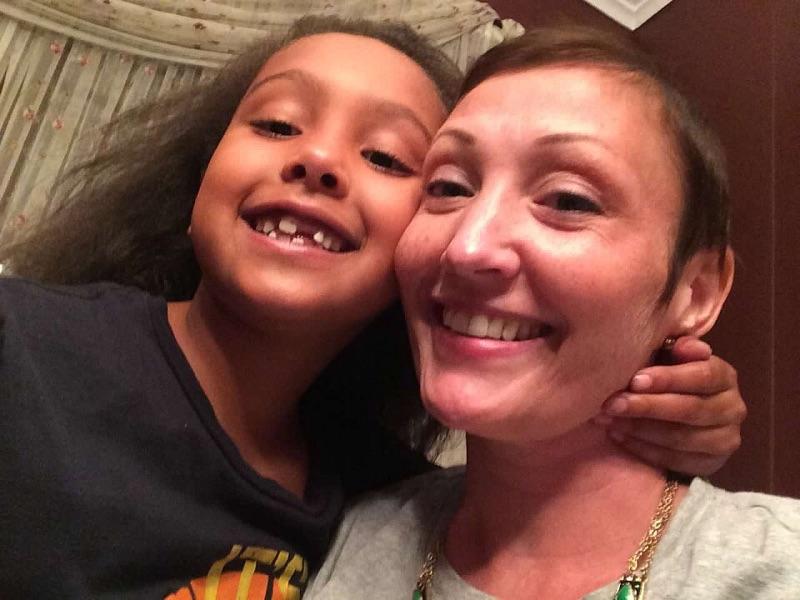 + Read More
Update 2
35 months ago
Share
We are beyond grateful for the prayers, love and support but never moreso through this past week. Bridget spent the last 7 days in the ICU and 4 of them she had to be intubated, which were some of the scariest days she and our family have experienced. Being here with her day in and day out, watching her have to go through this, feeling so helpless has been one of the hardest things ever. I wish I could take it all away for her.
Our family and close friends (who basically are family too) dropped everything and without hesitation were there for us; from caring for our kids keeping them happy and safe, to bringing coffee and anything needed to the hospital, to groceries and food delivered to our homes and lastly shoulders to simply to cry on. You all know who you are :) The words thank you don't seem adequate enough and we are forever appreciative.
Little by little, the true fighter she is, Bridget is getting a bit better each day and today was a great day because she was moved out of ICU to a private room. Elise was able to come visit Mommy finally and it was so incredibly heartwarming to see; tears of joy were flowing.

Please keep the prayers coming as she continues to recover from this, she still has a ways to go. I'm sure as she starts to feel better she will reach out but until then, she does not want any visitors. For now, on behalf of Bridget I will say stay strong people, much love to you all! Faith and positivity are the keys to life, keep it going!
+ Read More
Update 1
36 months ago
Share
Words cannot express how grateful and thankful we are for this overwhelming support, love and prayers. Thank you from the bottom of our hearts.
+ Read More
Read a Previous Update
Therese Bouchard
36 months ago
Denise Langan
35 months ago
I went home to see Bridget and family, I really wanted to visit Bridg sooo bad,,,,,altho i did not get to visit Bridg,,, thanks to her awesome sister, i did get to meet precious Elise! She is a sweet doll like her Mommy and just as strong. I believe with all the prayers sent and God's help that Bridget will be around for a long time to raise a lease into a beautiful woman just like her mommy and I want to say thank you God to help him Bridget get through this and I want to thank God for giving Bridget such an awesome family to be by her side through all of this God bless you Bridget I love you
+ Read More