Houk family housing fundraiser
$11,550
of $20k goal
Raised by
113
people in 9 months
I'd like to introduce you to a house, a family and a community, who all need to stay together.
Right now there is an incredible shortage of rental housing in Ashland, Oregon and this family was recently given a 60 day notice to vacate, because the owners need to sell the home.
The Edward Baer house is full of dreams and stories, past and present.
In 1902, during the second wave of construction in the Railroad District in Ashland Oregon, it was built for Edward Baer. who married Martha "Mattie" Dosier two years later and while I haven't found much in the way of records of their lives, I believe they were happy here. They were newlyweds in 1904. I wonder if the house spoke back then, like the way it does to us now, like when we open up the window panes and it asks a long winded question or how the creak in the front door sounds like friendly banter? I wonder if they could see the face of the blue wizard in the tile in the bathroom or if the peg that's on the back of the bathroom door, the one makes me think of an octopus every morning, was in place yet?
This house has historical value to the city of Ashland and is listed on the register of historic places as a contributing element to the Ashland Railroad District. It's nearly the last of its kind as a place that exists as affordable housing in the Railroad District, a cozy home for a working class family. Our youngest daughter learned how to ride a bike here, we've played thousands of games, the kids have begun to grow up here and the younger two go to public schools in Ashland. This house has immeasurable value to all of us-- we love it. We are scared to lose it.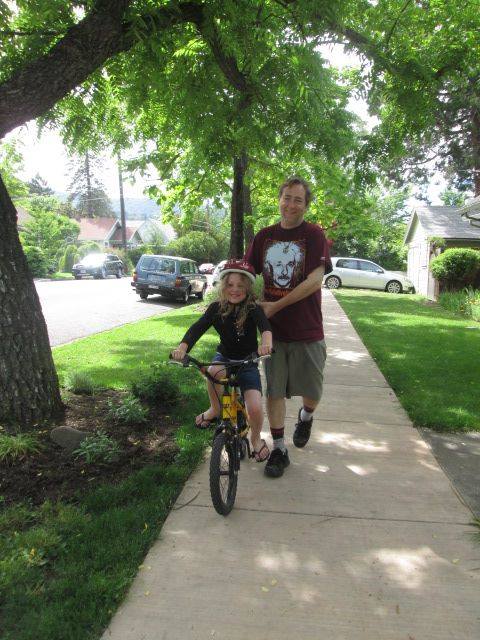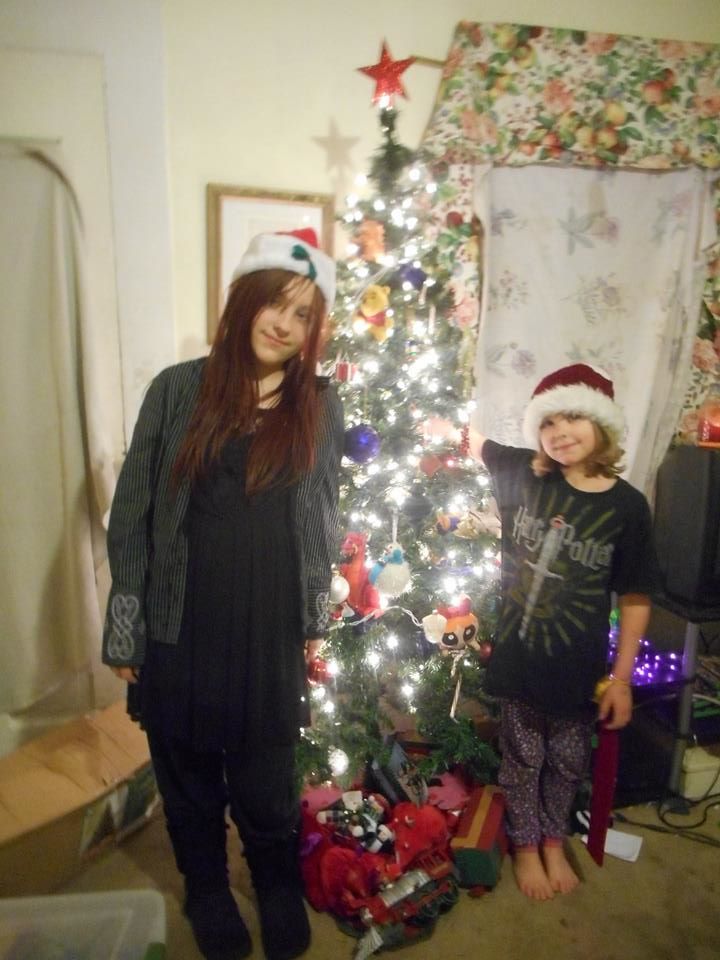 My husband Jason and I have dedicated our lives to trying to help make other people's lives better.
Over the last two decades we've volunteered tens of thousands of hours in nonprofits and groups that helped disenfranchised people such as Northwest Seasonal Workers, a community radio station (KSKQ Community Radio), Computers 4 Kids (a nonprofit that gifted computers to low income families),  Rogue Valley Metaphysical Library, Rogue Valley Independent Media Center, Save Our Schools and Playgrounds (locals will remember when Briscoe School closed, this was the group that preserved the playground there), Southern Oregon Jobs with Justice, Multicultural Association of Southern Oregon, Disabled United in Direct Empowerment, Independent Media Week. Rogue Valley Television (RVTV), Occupy Ashland, Occupy Medford, Citizens for Peace and Justice, Veterans for Peace Rogue Valley Chapter 156, Women's International League for Peace and Freedom (WILPF-- Rogue Valley Chapter), Health Care for all Oregon, GMO Free Jackson County and published the Ashland Free Press from 2011-2012, which became the Rogue Valley Community Press. In 2014, Peace House recognized our contributions in media and gave us a Peace Award which proudly hangs on the quirky slanted wall of our bedroom in this little house, along with flyers from many events that we've hosted and promoted over the years.
Over the years we've supported our family of daughters (22, 16 and 10) with a series of cobbled together jobs, mostly paid by occasional grants and other supportive funding. Jason has decades of experience in media design work and works part time at A Street Print & Parcel as well as being a paid, part time organizer for Southern Oregon Jobs with Justice.
We've spent many years working on homeless issues and pestering city, county and state officials for better support services for our homeless friends. We've chronicled the plight of our most vulnerable people. In November 2015, we got involved with a grassroots group that provided monthly meals for homeless folks and since May 6, 2016, we've hosted a weekly meal in Railroad Park called the Friday Community Peace Meal.
We feed an average of 50-55 people each week and these dinners are a beautiful example of love in action.
We can't be edged out of Ashland.  This family, this house and this community all need one another.  Our dream is to raise enough money for a down payment for this house and be able to take on a mortgage to purchase it.



Update 8/7/16:
We heard back from our landlord and the house will be put on the market for $360,000. We've been busy looking for rentals (like many families, we're priced out of Ashland) and any other options as we recognize that we need to adjust our dream to be more realistic.
We found a small (but good) mobile home in an Ashland park for $20,000. It's a 1970 model, so financing is not available and we would need to have enough to buy it outright. As we see it, it's our best chance to stay here in Ashland and would give us long term stability.
On
Saturday August 20th
there will be an all day homelessness and housing forum at SOU and part of that day will include a silent auction for us as well. We are pulling more info about that as we can, but in the meantime we'd like to put a call out for donations of items that can be auctioned off (gift certificates from local businesses and/or local goods and services), white elephant gifts that you were given and wouldn't mind re-homing, artwork, etc.) And please put August 20 on your calendar, Meese Auditorium/Art building. We will include a potluck meal at 5 pm too,  much like we do in Railroad Park and everyone is welcome.

If we raise money and are not able to buy this home, we would use the funds for moving expenses. Any money left over would be reinvested back into this community through our good works and actions.

We have less than 33 days to do this and we are so grateful for your help and support. Thank you!
+ Read More